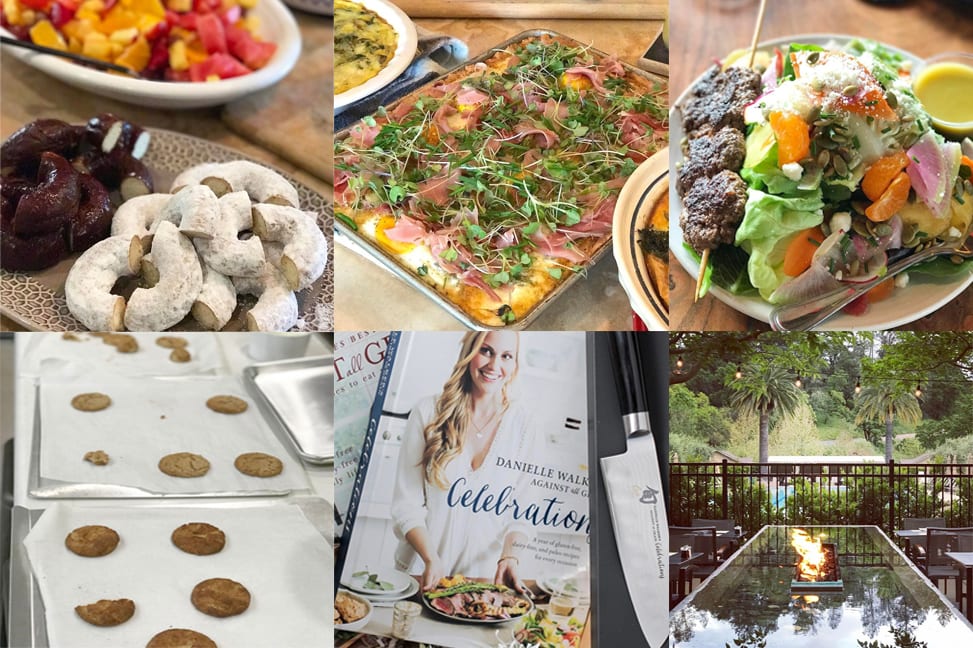 Hope everyone had a great Easter and last week! I am continuing to recipe test for book #4, this week I tested a bunch of snickerdoodle cookies. I can't wait to share with you soon enough!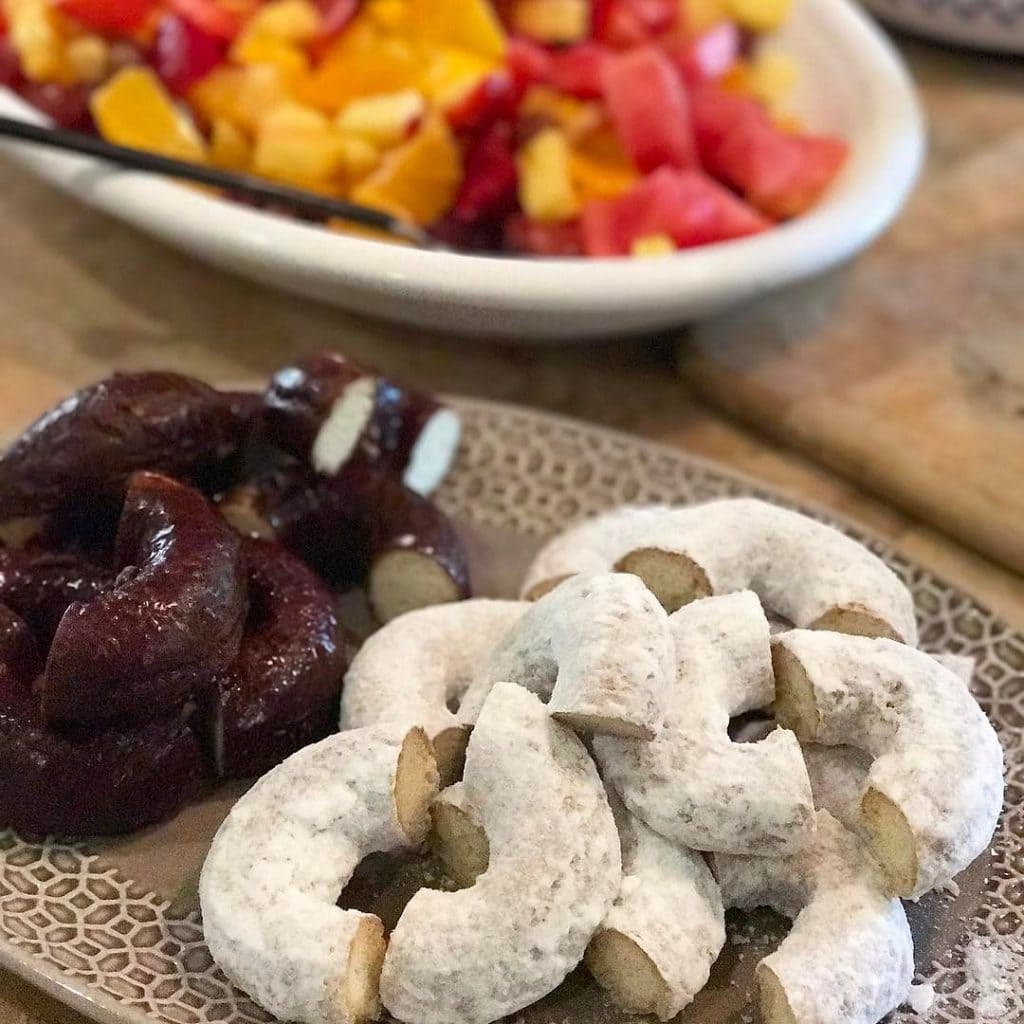 I'm so tired of cooking since I've been developing recipes nonstop for my next book, plus super pregnant, so my vote was to go out for Easter. Everyone else wanted to stay in, so they cooked, and this was my contribution! 😂 I cooked up a storm… Fruit and GF donuts from the freezer section at Whole Foods.
At least I cut the fruit up by myself… 🍩🍉🍓🍍
Y'all put me to shame with all your beautiful Celebrations Cookbook entries for the giveaway! I hope you all enjoyed everything you made and had a wonderful Easter!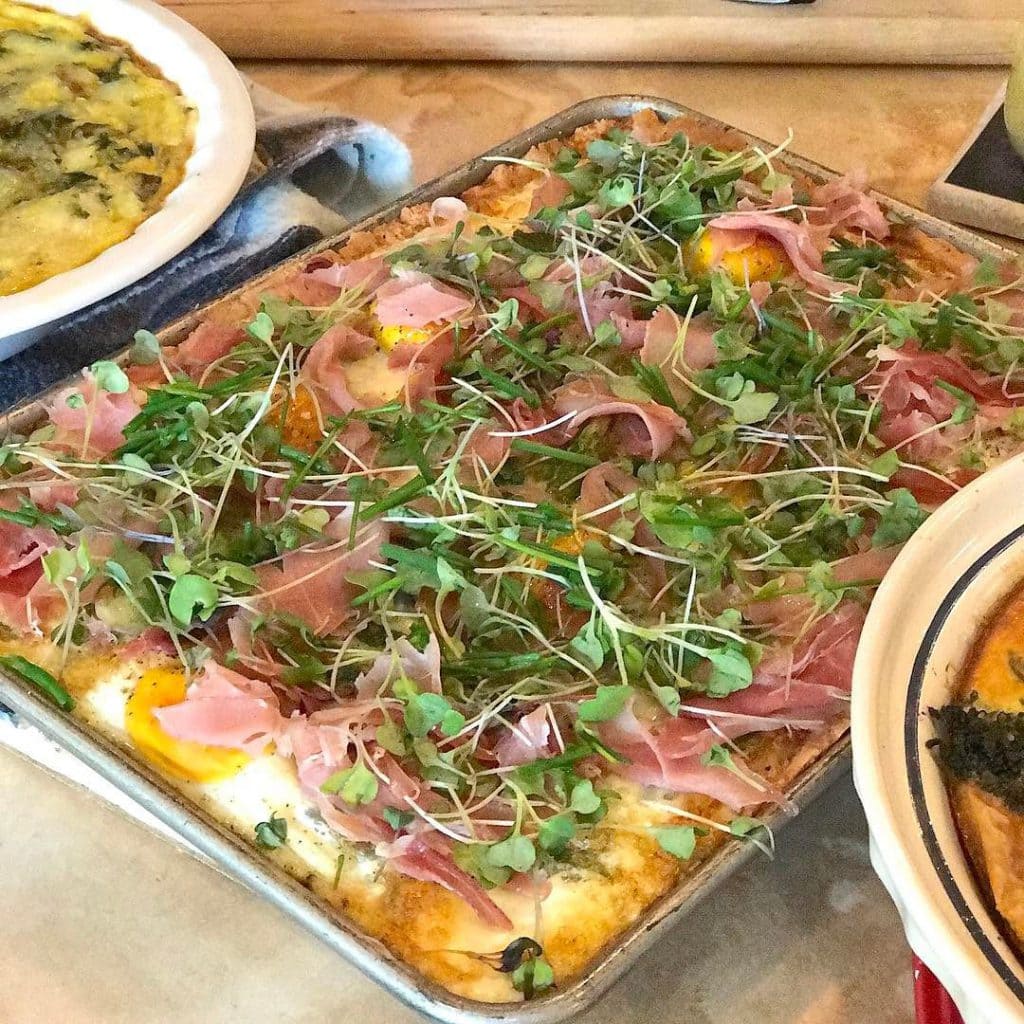 I did get to enjoy some of the same food you had thanks to my mama! She made the Prosciutto Asparagus Tart, truffled Bacon Deviled Eggs and Lavender Lemonade.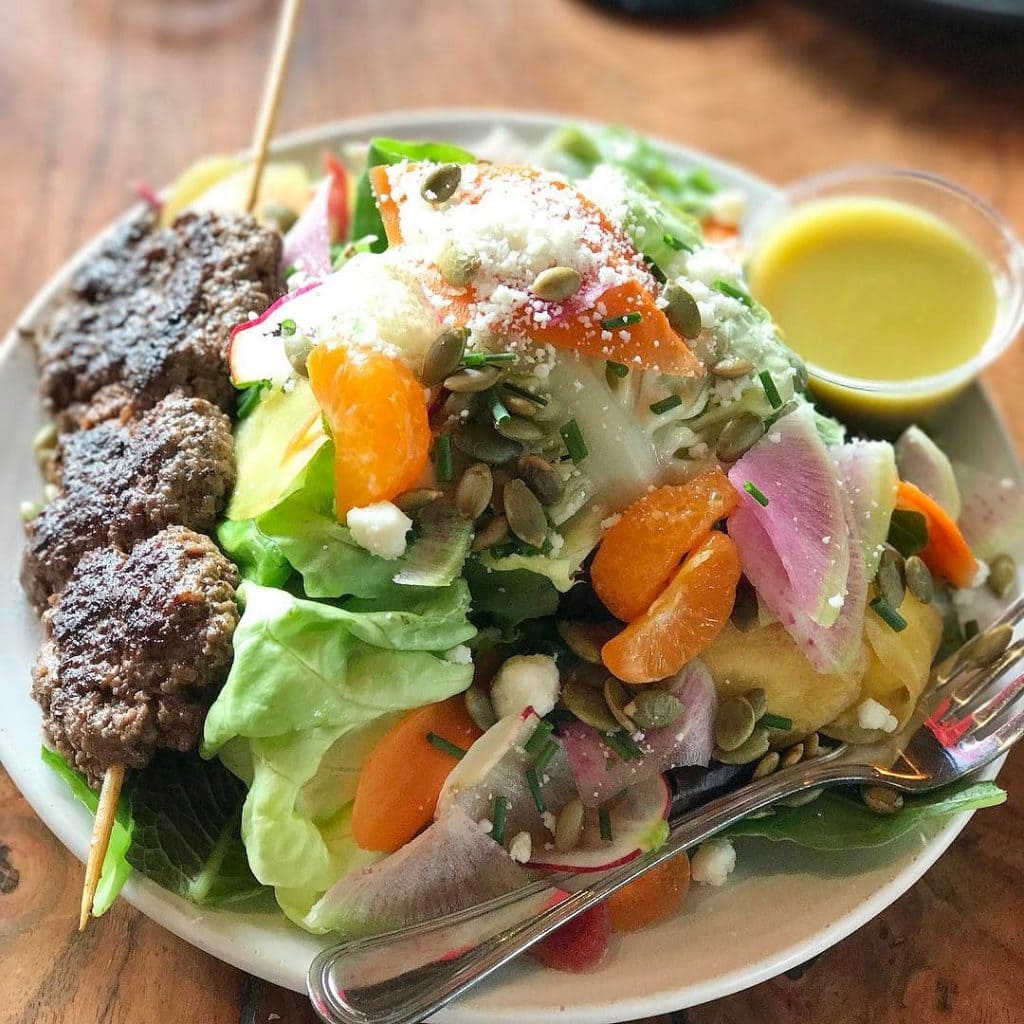 Asher had a 4 day weekend for Easter so we went out for a lunch date and a movie with a buddy! We were all alone in the theater! I love this market salad from Roam Burger with grass-fed beef burgers.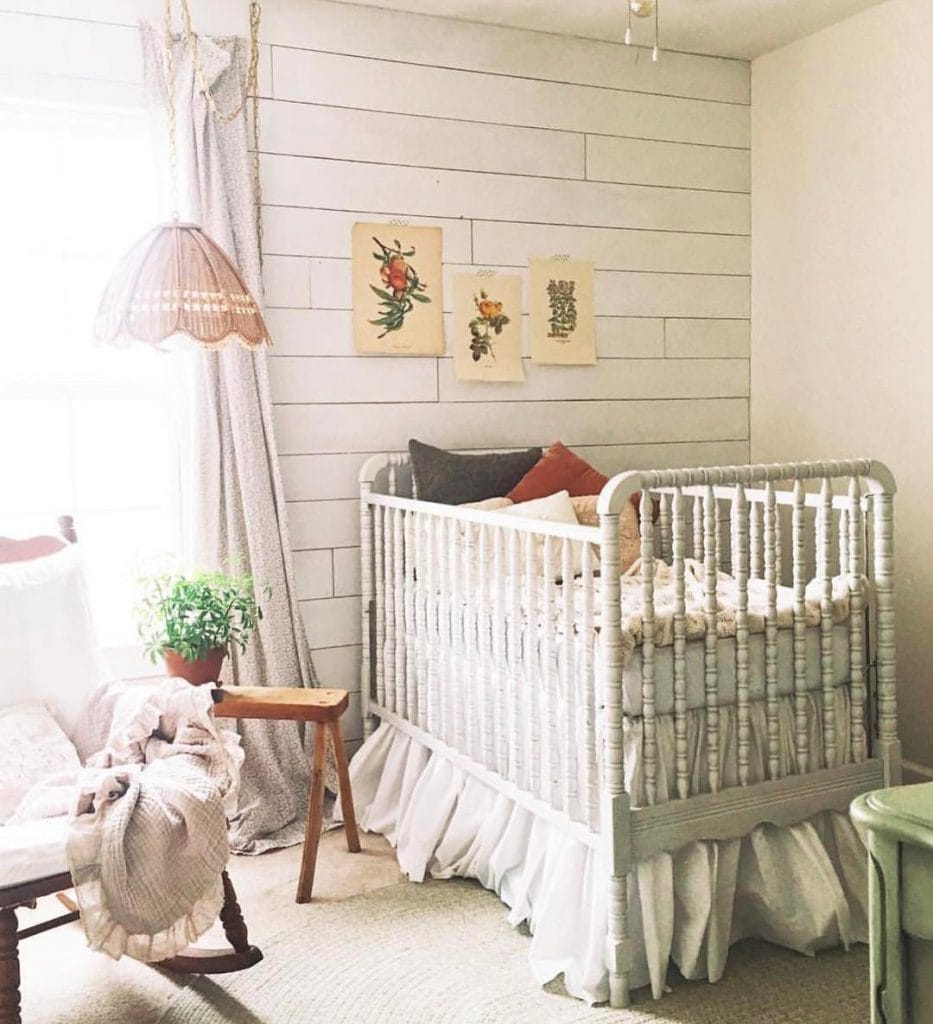 This is the sweetest nursery I stumbled upon from @alissasaylor. Plus their adoption story 😭
We've gotten nowhere (like absolutely nothing!) for this little one's space. Mostly because we don't really have a room and she'll be in with us for a few months, and then we are hoping to turn my closet into a tiny nursery. But also because it's just been a little painful.
We bought this house when I was pregnant with Aila and it had just enough rooms for what we thought was our complete family. Easton is now in the room Aila would have had, and the boys feel too far apart in age to have them share quite yet. They will eventually but 5 years is a pretty big gap! Shopping for her wardrobe has been no problem though thankfully! 🙂
Whose you're favorite tiny space designer? I need help! My closet is small and oddly shaped… We'll be lucky to fit a small crib and changing table!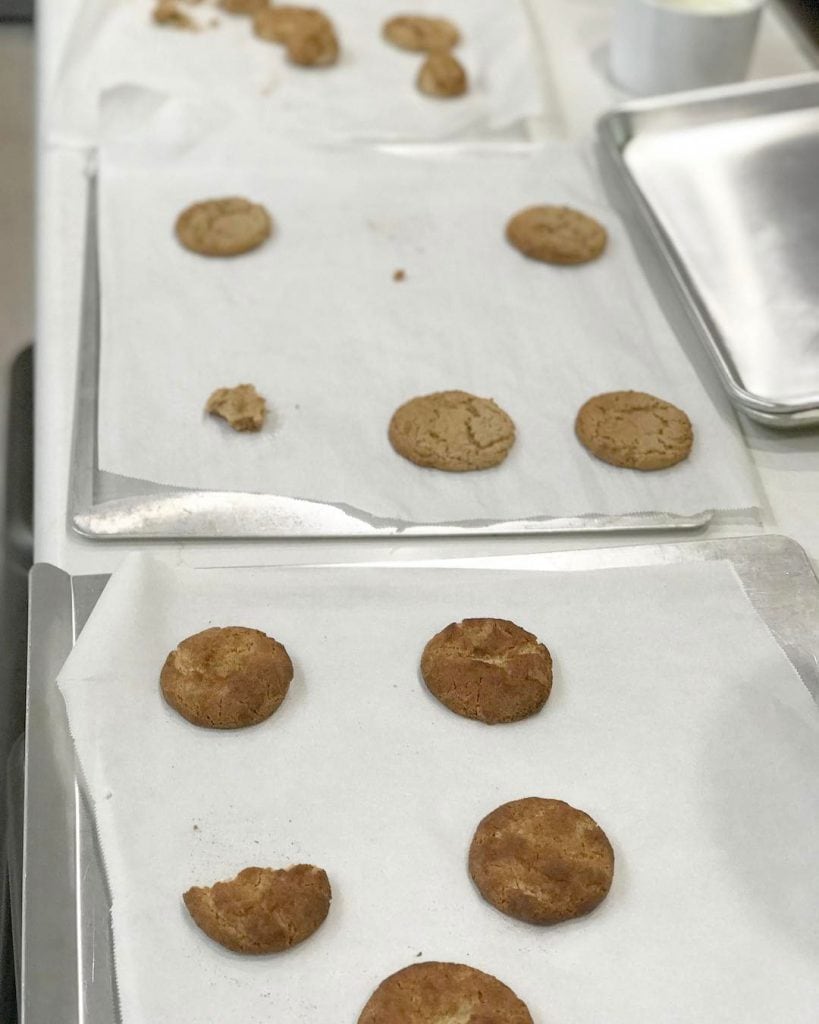 Snickerdoodle testing.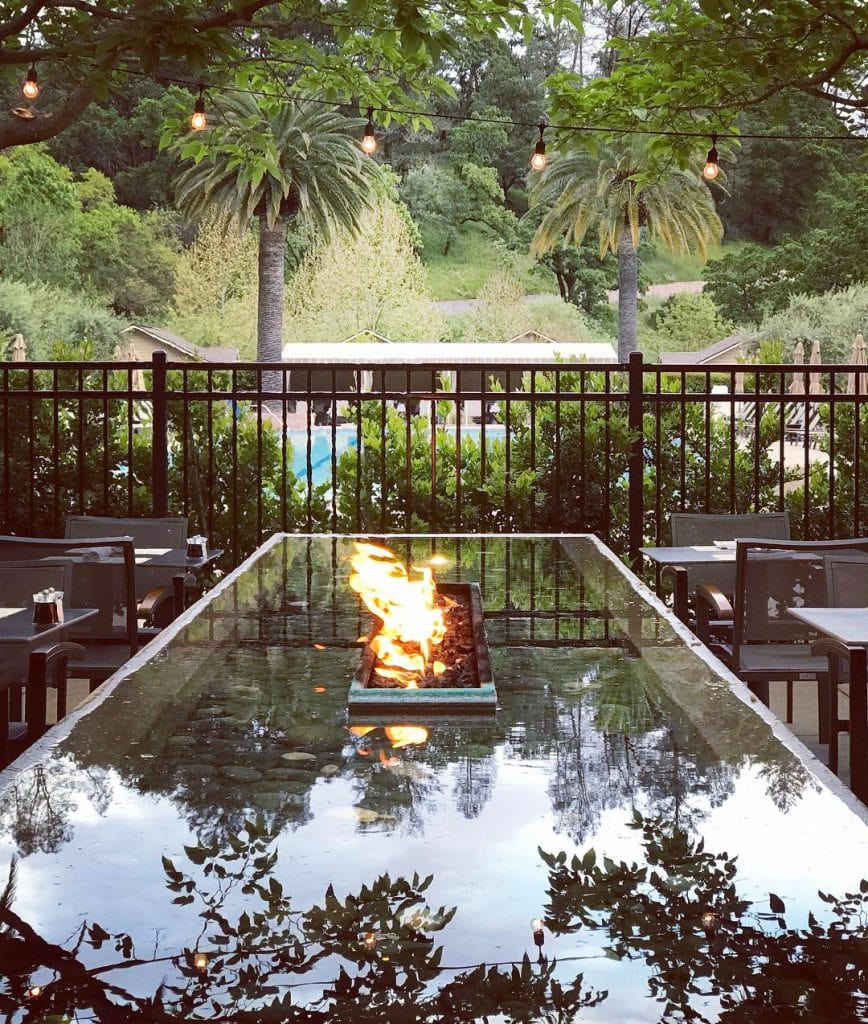 Ryan couldn't break away from work so I'm babymooning with my sister at Solage Resort for the night! Pool time, relaxation, massages, and beautiful views here we come. I'll share more of what we ate in next week's digest!