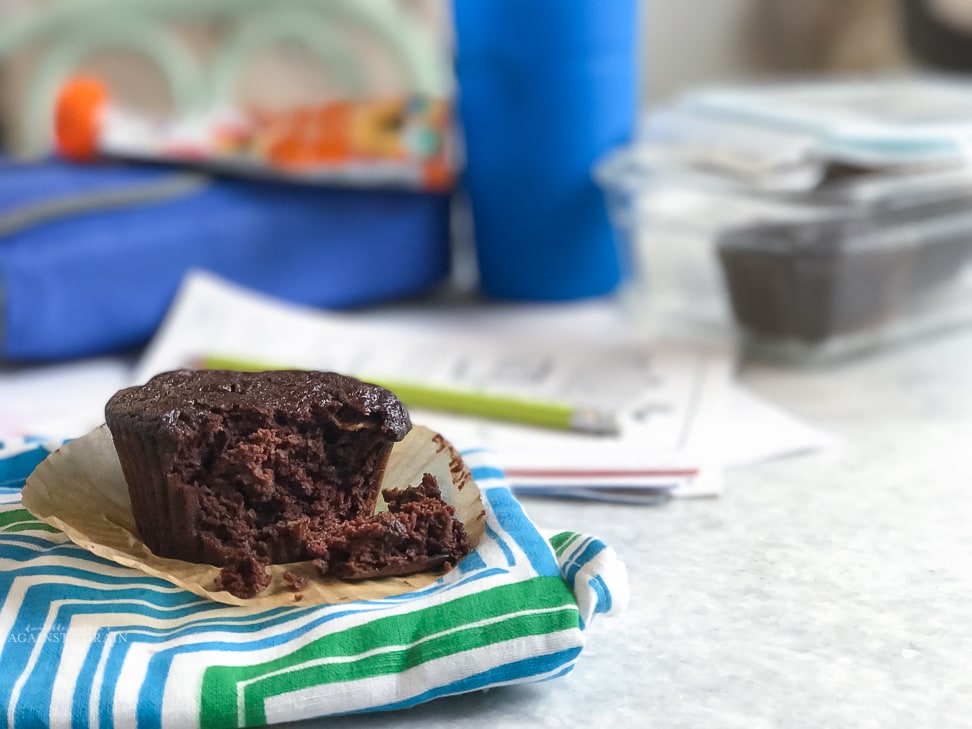 Your kids won't suspect these Chocolate Veggie Muffins are loaded with nutritious fruit and vegetables! I partnered with Plum Organics to share this recipe with you all!
A month or so ago, I was honored to get to teach a cooking demo at the Plum Organics headquarters right here in the bay area. They sent me home with some of their squeeze packs, which we have loved since Asher was a baby, and I'm happy to be partnering with them today for this recipe!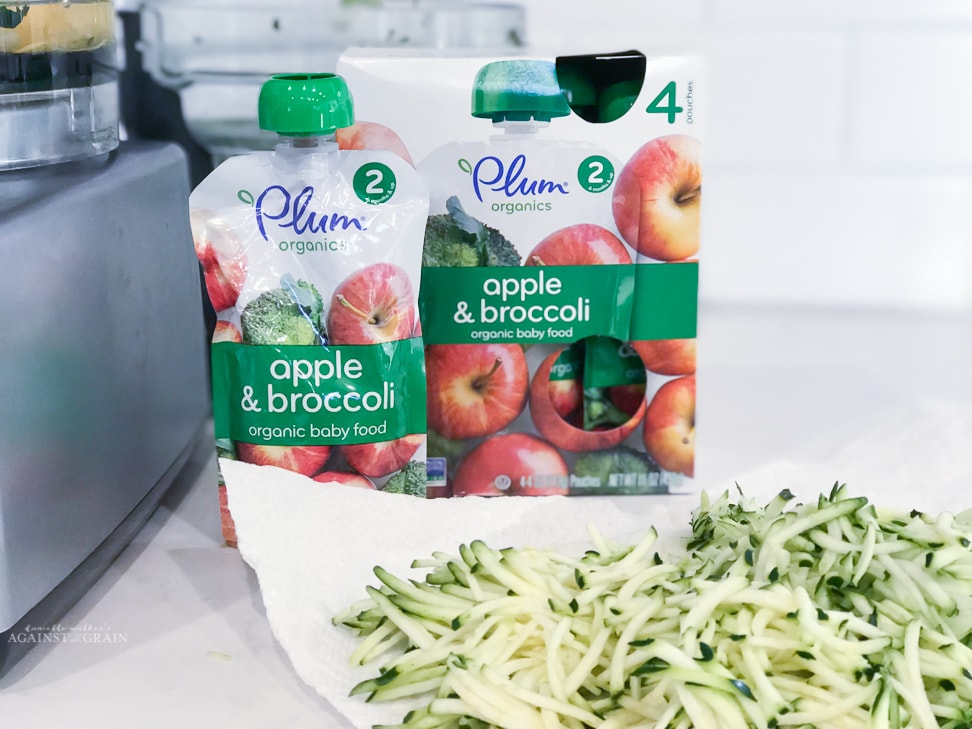 My kids are huge fans of my nut-free Chocolate Zucchini Muffins. I keep a dozen in my freezer at all times so I can pull a couple out for a breakfast on the run, which most breakfasts are for us during the school week! I want my oldest to eat something nutritious in the morning before school and don't like buying processed bars, so these muffins are a great portable option and are filled with veggies, protein, and fiber. We usually make a green smoothie to go with it too.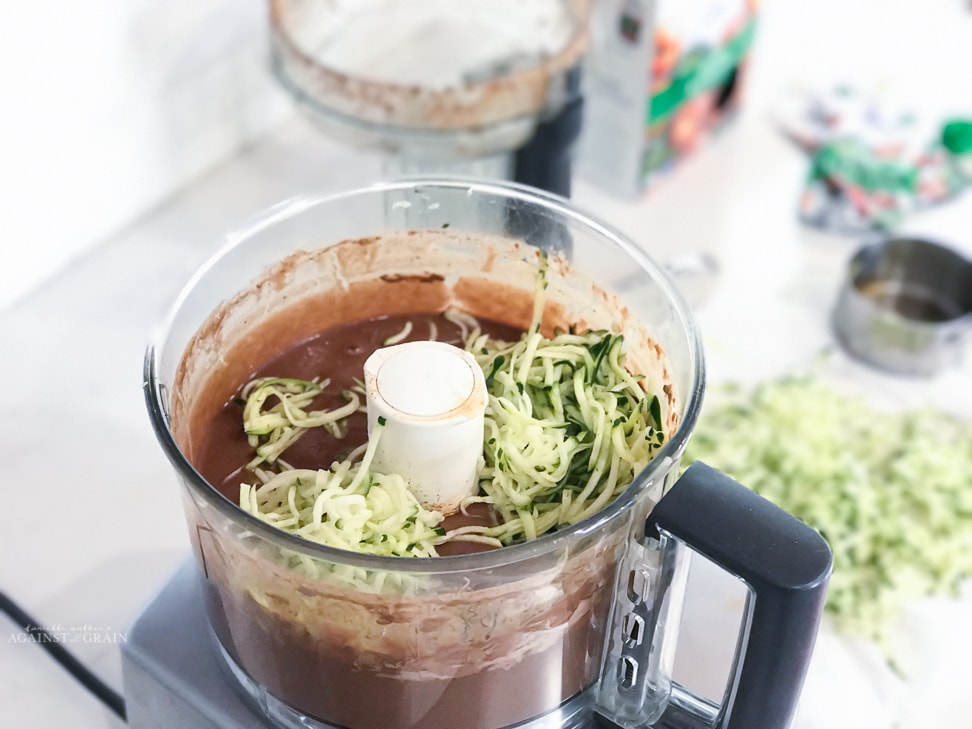 The other day, I went to make a batch and realized I was out of applesauce. I only had an hour before the baby woke up from his nap and we had to go to school pickup, so I decided to wing it and use some of Easton's favorite veggie fruit squeeze packs from Plum Organics. I aways keep some of these and their Mashups on hand in case he's going through a phase where all the veggies end up on the ground, or a I need a quick, portable, and relatively mess-free snack for him while we're out. Plum products are a great source of organic fruits and vegetables, and I also love that most of their flavors are free from citric acid, which can often be derived from corn, and seems to give E a rash.
We've kept Plum pouches and other snacks in our pantry for over 6 years now, and I imagine they'll be there for at least a few more with this new baby on the way! The packs I had on hand were Apple Broccoli, so I figured why not use them and add one extra healthy dose of veggies to this muffin?! My kids can't detect the zucchini or the broccoli, and even though they'll thankful eat both of those vegetables on their own, no mom would mind some extra veggies in their kid's snacks or breakfast. Right?