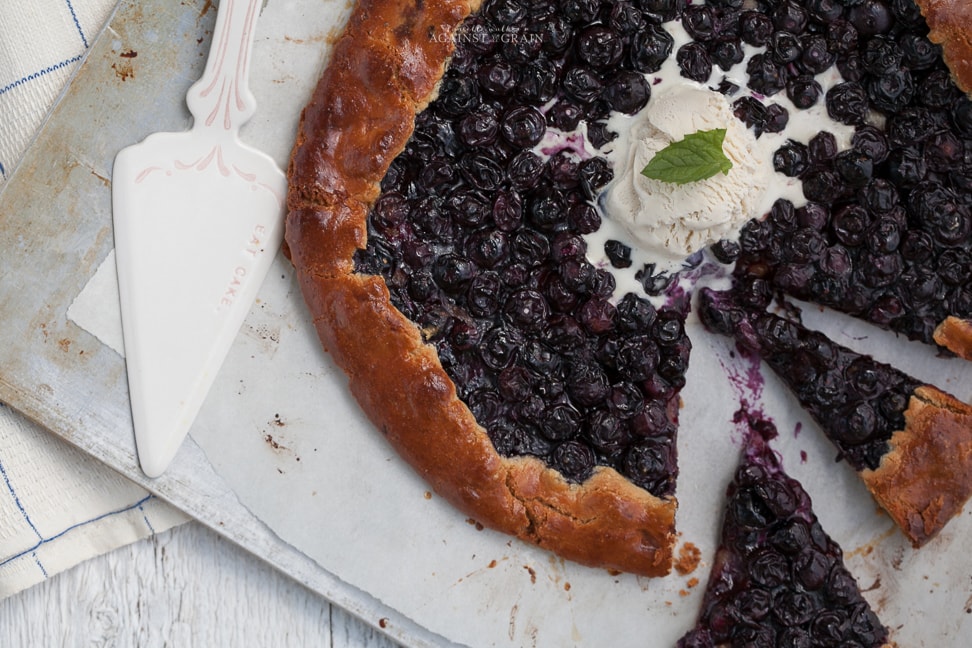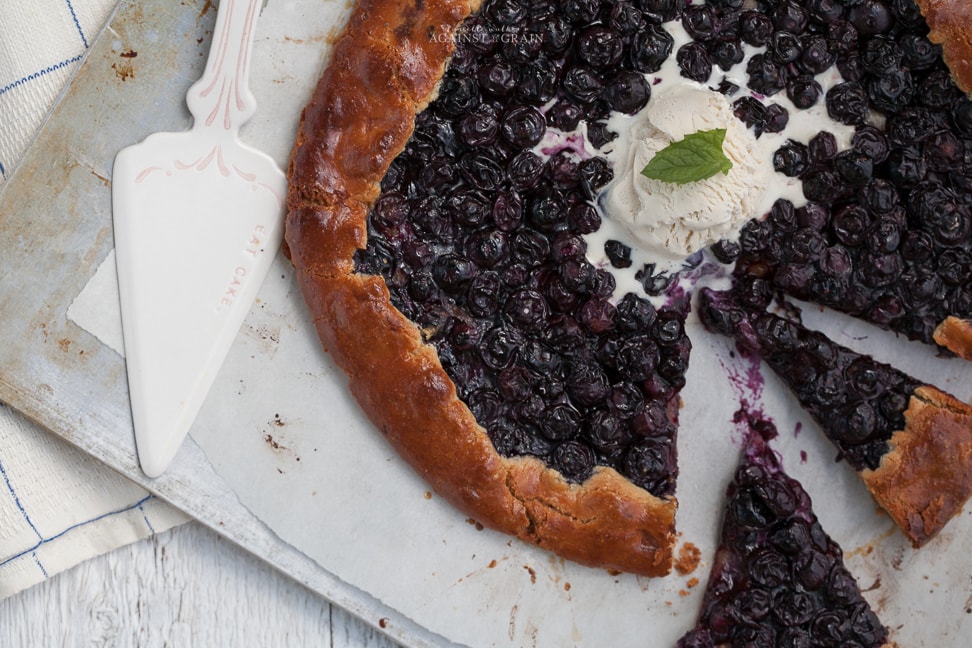 It's safe to say this grain-free galette recipe is a new family favorite Summer dessert. It's super simple to make, utilizes fresh fruit, and tastes delicious. What could be better?
I first introduced you all to this recipe on Facebook Live a few months back. At the time, I didn't have a full recipe all typed out, only some chicken scratch on a sticky note of what I thought would work out, and it did! I took an old pie crust recipe I had and mixed it together with my shortbread cookie recipe, and it created the perfect buttery and flaky crust.
If you've never made a galette before, I'd suggest watching the video as it really helps to see how to fold the pastry over (it's quite simple really, I just think it's great to see it as I'm a visual learner). I also answer some questions about substitutions and how I store my ingredients. You can see the video at the bottom of this blog post!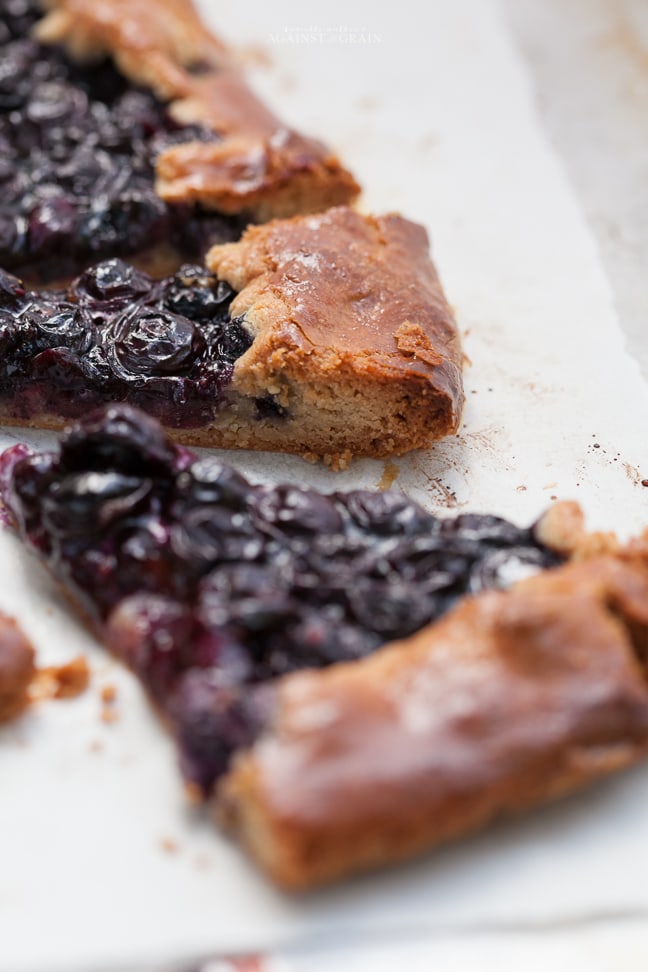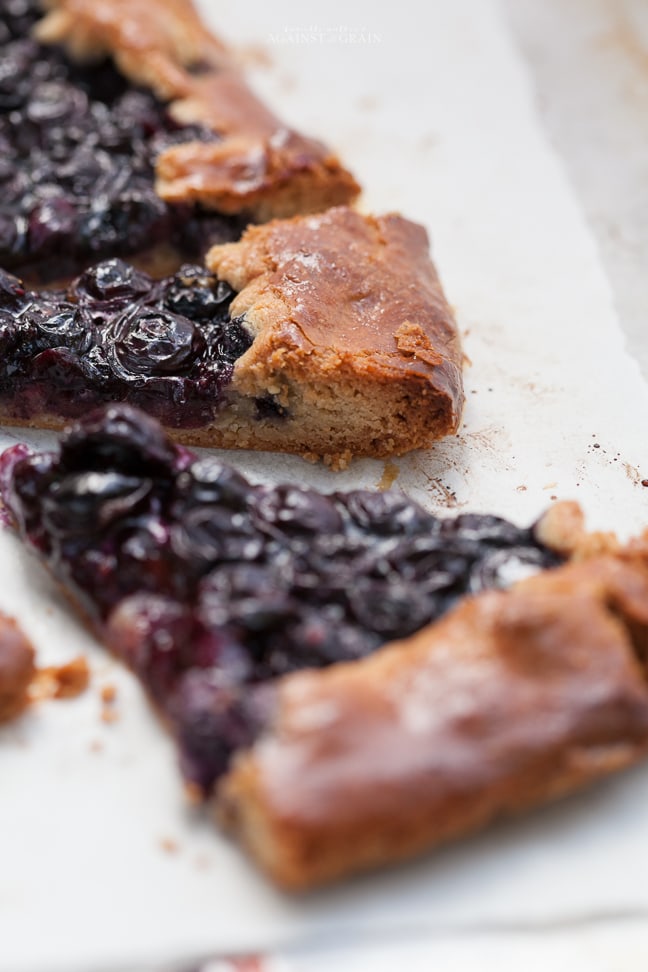 If you're wondering if you can swap out the blueberries for another fruit, you can! I've tried it with peaches, apricots and blueberries, and I've seen others use nectarines, apples, and so much more. The filling opportunities are endless!
My favorite way to serve it is warm with a scoop of dairy-free vanilla ice cream on top. It's also great cold from the fridge for breakfast… with or without the ice cream 😉