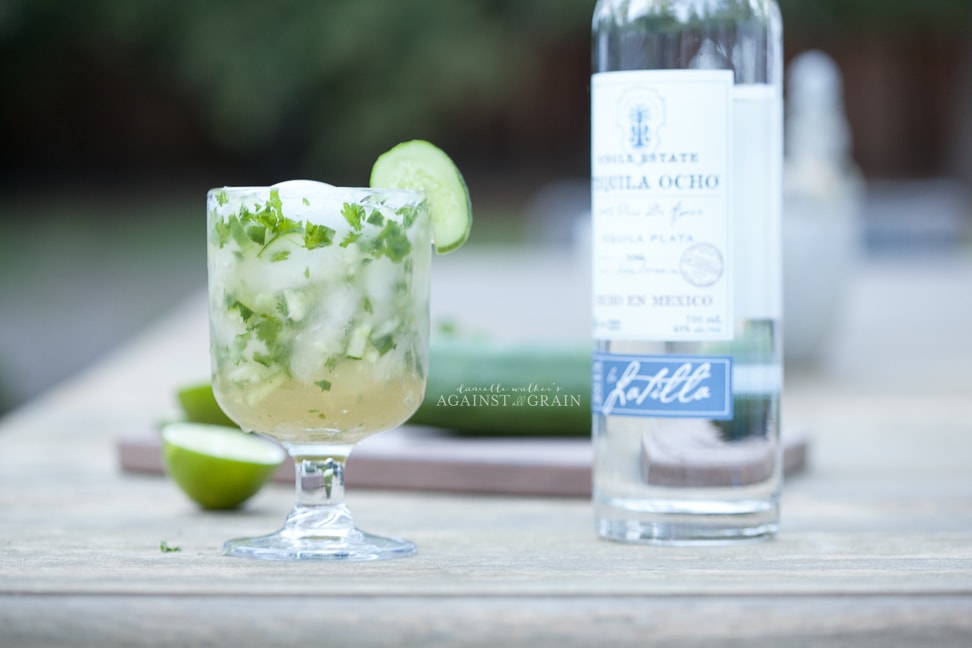 You know the water they serve at spas or by the pool when you're on vacation? It's usually infused with cucumber, mint, lemon or berries, and is so refreshing. Our garden has been blowing up with cucumbers, mint, and cilantro lately so I've been making what we call "spa water" daily to use it up and encourage us to drink more water. I've also been making this healthy margarita recipe to serve to company with these hot 100 degree days we've had. This spa-garita is like that spa water, only it's spiked with tequila! hehe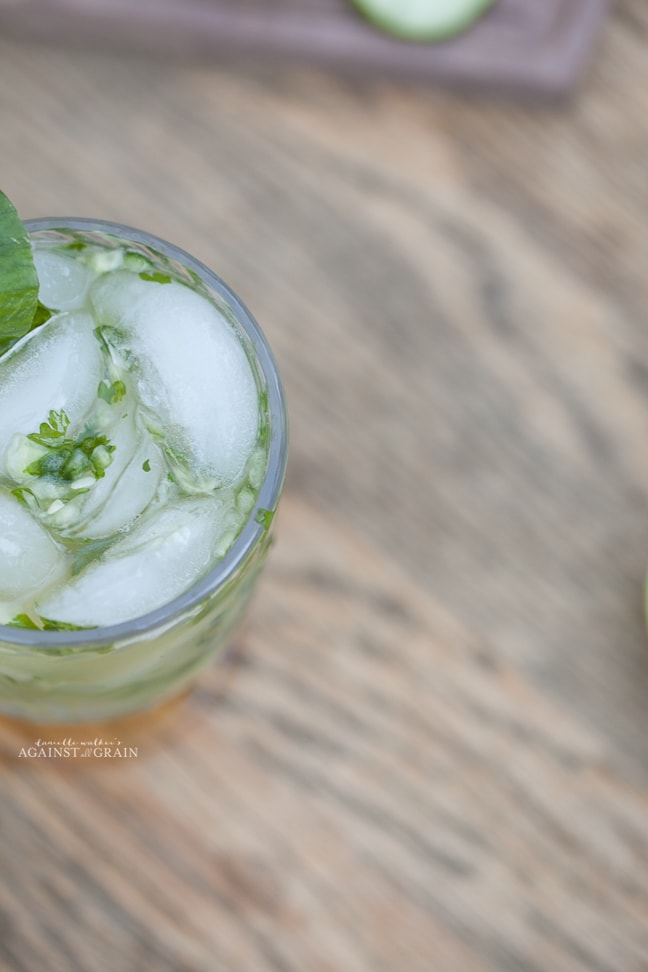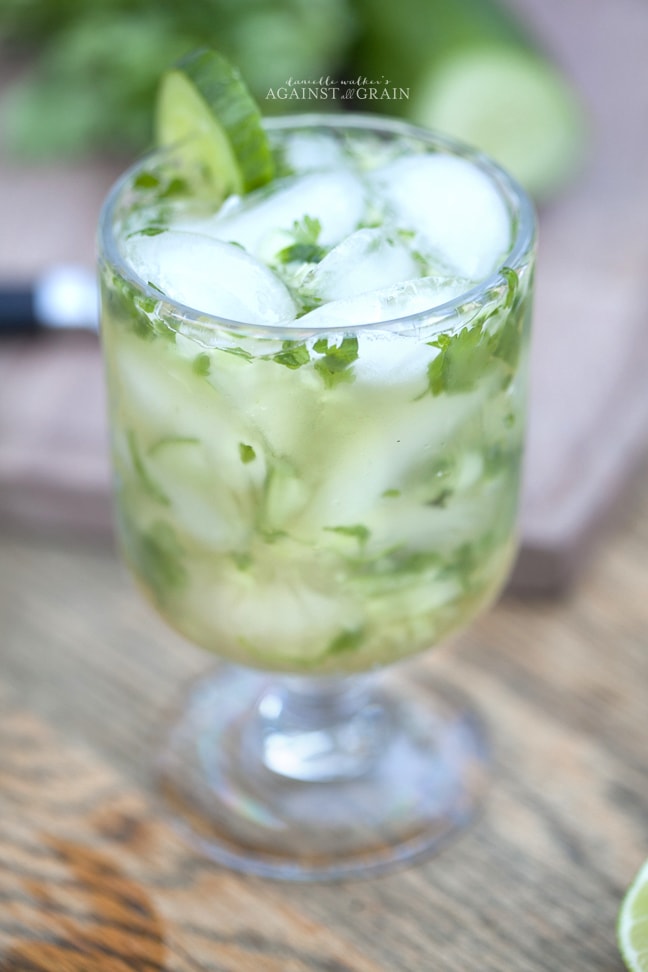 A few years ago, we vacationed in Mexico with some family and friends and drank plain-jane (but delicious of course!) margaritas all week long. On the very last day, they served us a Verde Margarita as a farewell gift, and we couldn't believe we had missed out on them during the week before. It was a blended frozen margarita with cilantro and cucumber and it was so refreshing.
Did you know that today is National Tequila Day? There's a special food celebration on every ay of the year it seems! Tequila (the 100% agave stuff, not the cheap kind that is mixed with other things) has always been my drink of choice, besides a glass of red wine from time to time. It doesn't seem to bother my stomach, and I know it's a safe bet to be grain-free since it's made from the agave plant. I love a good healthy margarita, but cannot tolerate the sugary syrups and orange liqueurs, so we use unprocessed sweeteners like honey or maple syrup when we make drinks. If you're looking for a traditional margarita recipe, try the WorthyBar Margarita recipe that my brother shared here on my blog!