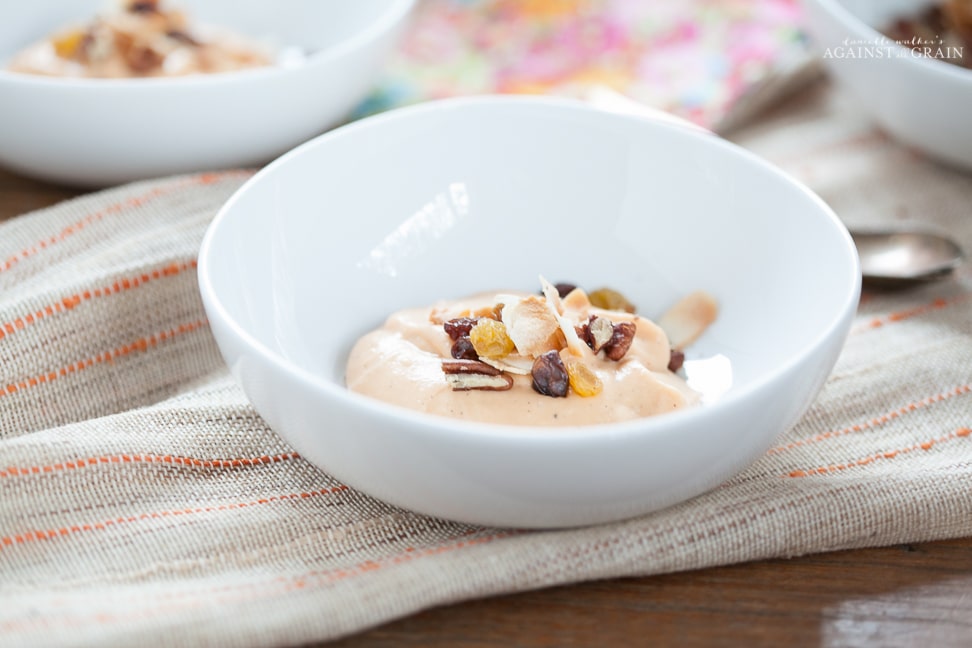 While making baby E some carrot puree the other day, I started dreaming of the nut-free Carrot Cake Cupcakes from my Meals Made Simple book. I didn't have time to bake, and also wanted something a little less sweet, so I used some of his puree and came up with this creamy dairy-free Carrot Cake Pudding recipe. To make it easier on you, I played with the recipe to blend shredded carrots into the milk, rather than having to steam the carrots and puree them first, but it's pretty fun to make something we can all eat from the baby food! If you want to feed this pudding to your youngster even, just swap in maple syrup for the honey. I think it would also be super delicious with some of my Shortbread Cookies crumbled overtop!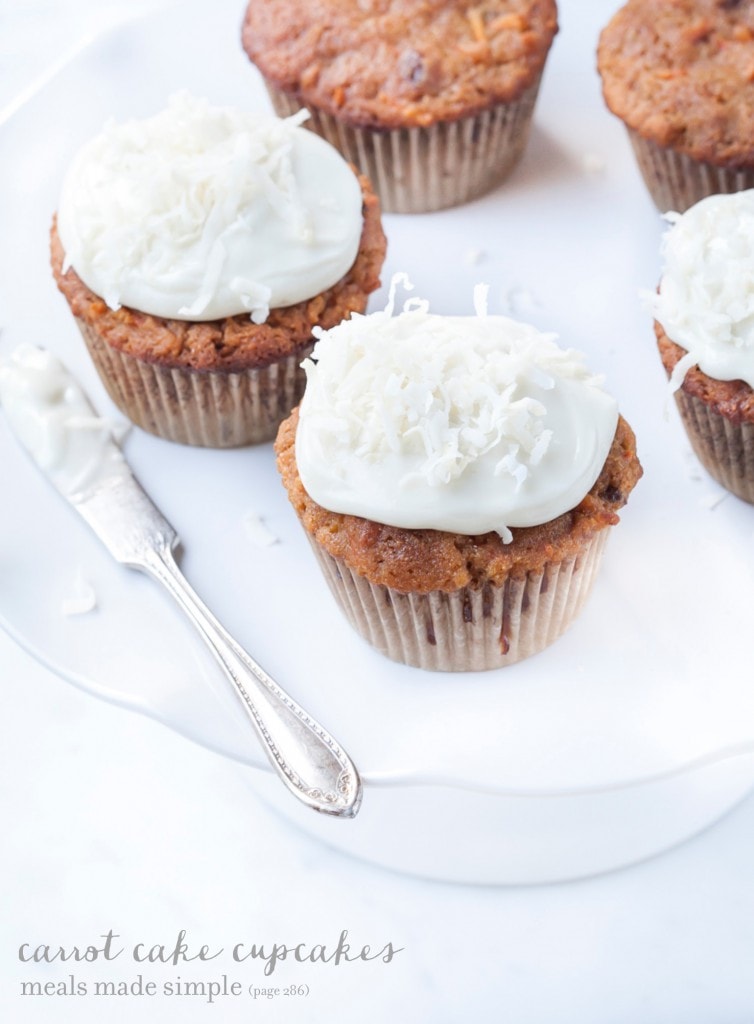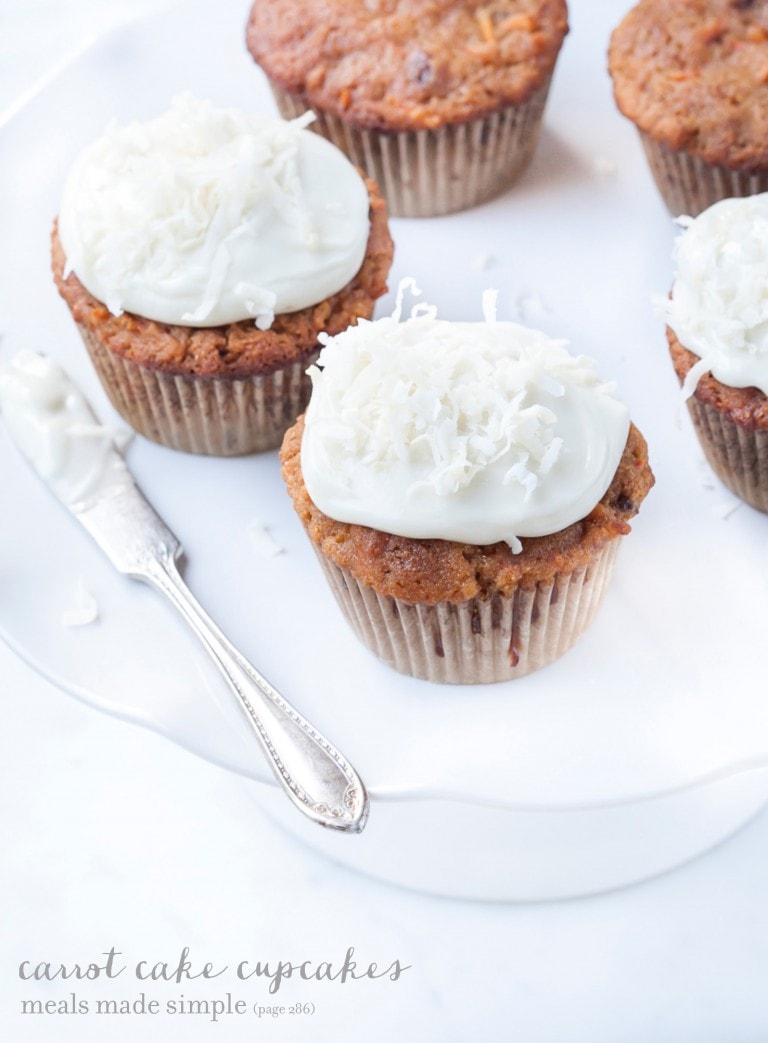 My favorite part about carrot cake is all of the fun stuff inside of the cake – raisins, pecans, and coconut. I toasted the toppings and added golden and Thompson raisins to throw on top of this pudding to give it a little texture and some of the classic flavors you find in the cakes.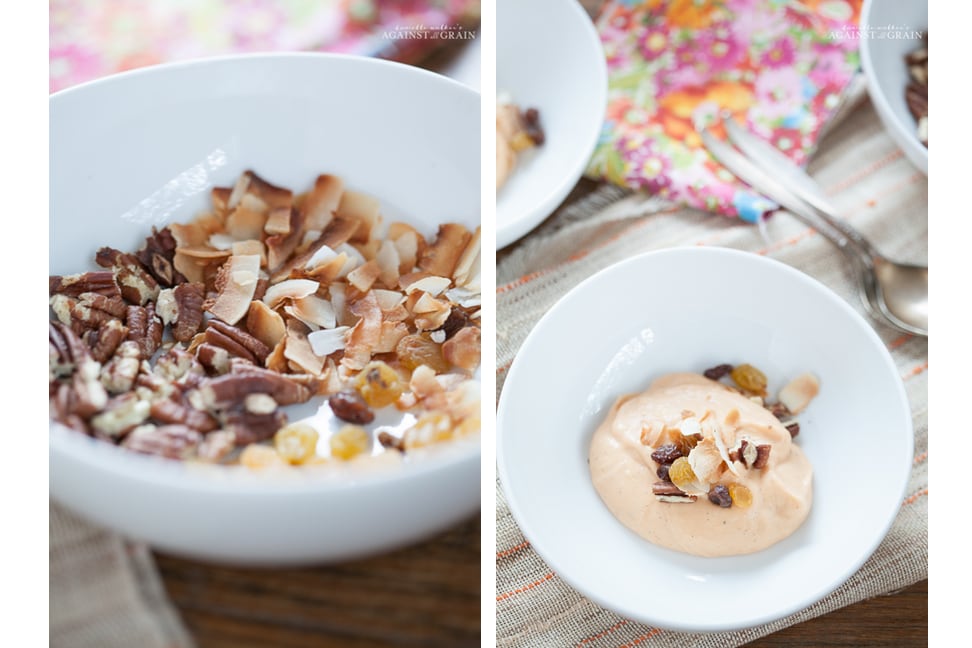 I also filled the pudding with the quintessential carrot cake spices – ginger, nutmeg, and cinnamon. The vanilla bean simmers in the coconut milk and adds such a nice vanilla flavor to the custard. Technically this could be considered a custard since it does have egg yolks, but it is cooked slowly over the stovetop to temper the eggs, rather than baked, and has much more of a pudding consistency than a custard.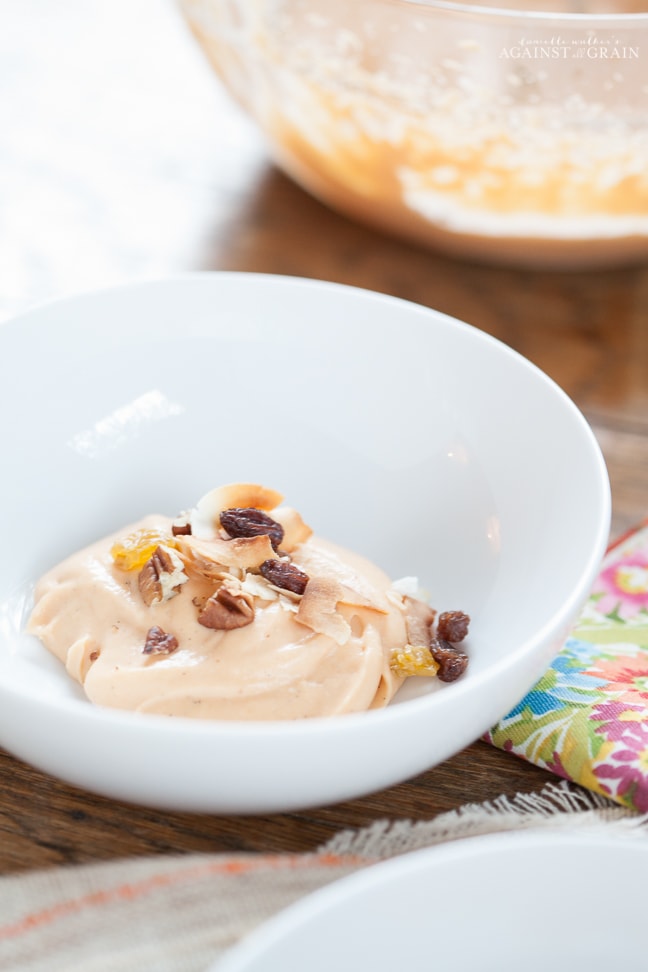 I know we're fortunate here in California, but Spring has already sprung and I am just loving all of the beautiful green colors and budding flowers. Especially with this drought, the rain we have had has been so welcomed and has really beautified the entire area! It has also had me thinking about spring flavors, and fun recipe ideas to play with for Easter. Are there any recipes you'd like to see here on the blog in the coming months? Leave a comment below and let me know!
I hope you enjoy this Carrot Cake Pudding!
xo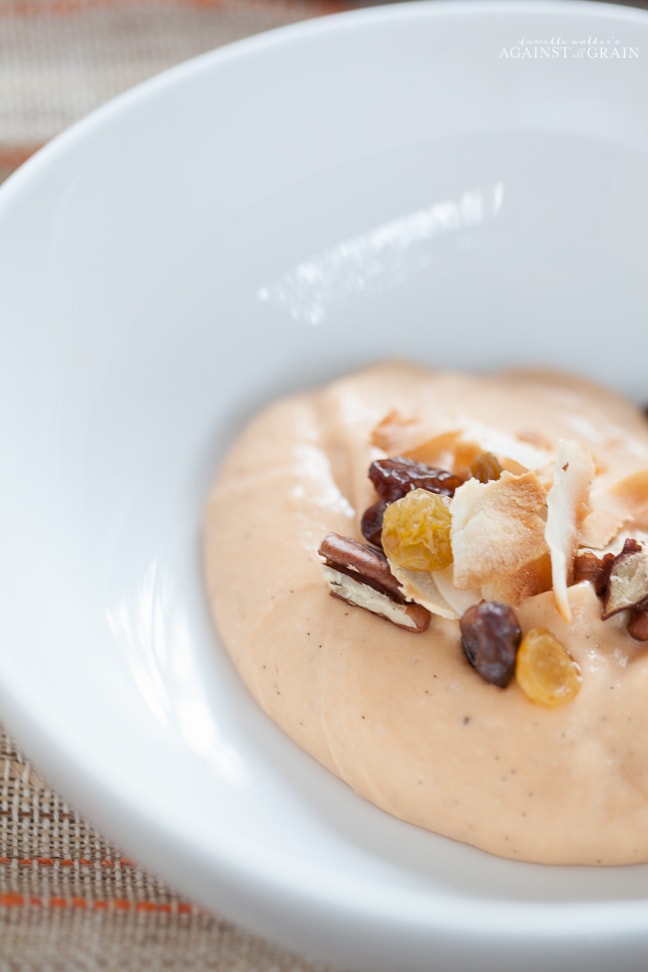 Shop the post!