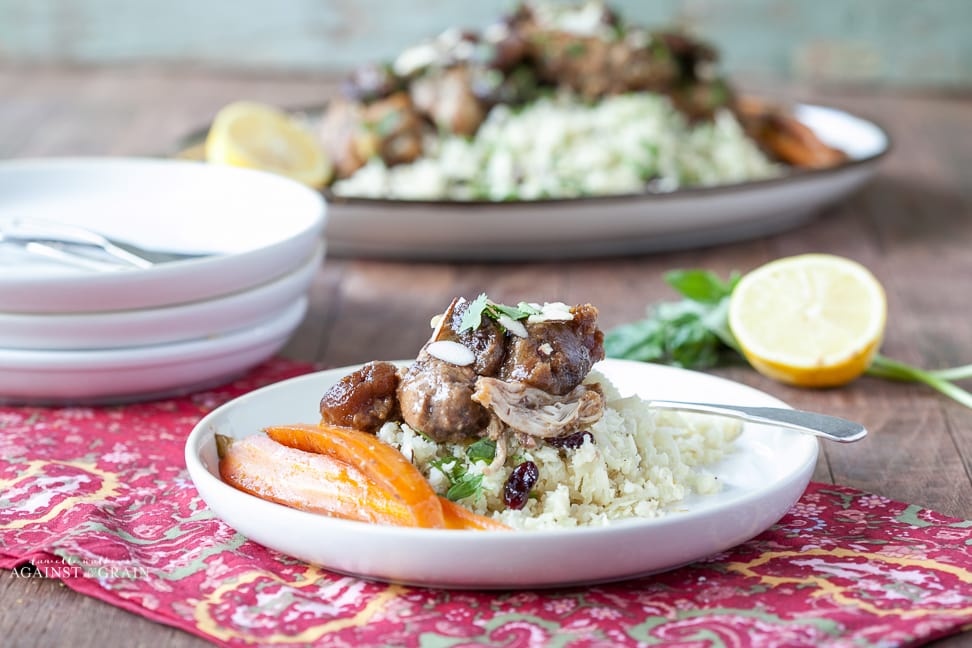 This Slow Cooker Moroccan Chicken with Chopped Almonds, Apricots and Cauliflower "Couscous" is one of my new favorites. A simple meal that's classic "set it and forget it!" in the slow-cooker is my favorite type of meal!
The inspiration for this recipe came from my love for something rich and savory paired with the taste of tart and sweet fruit. The rich, nutty almonds with cumin, cinnamon, spicy ginger and tart apricots complement the chicken and couscous-shaped cauliflower so well. Aside from the amazing flavor, is the aroma! The blend of spices will make your house smell glorious throughout the day.
At the end of your meal, you will find yourself wanting to soak up any leftover sauce. The cauliflower "couscous" comes in handy for this, as it soaks up the sauce without becoming soggy.
To make this Slow Cooker Moroccan Chicken recipe easier, brown the chicken and throw everything into the insert of the crockpot the night before. Refrigerate and have it ready to go! When you are ready to cook, pop the insert back into the slow-cooker's base and press start.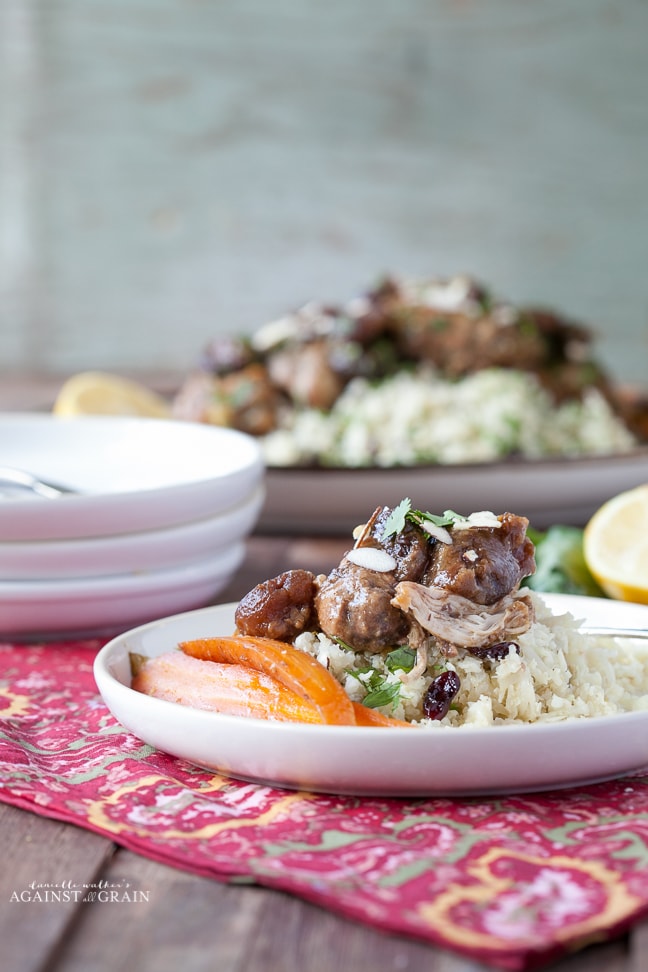 This recipe is specially for Almonds.com. Head over to Almonds.com/DanielleWalker to see the other 4 recipes in my collection!