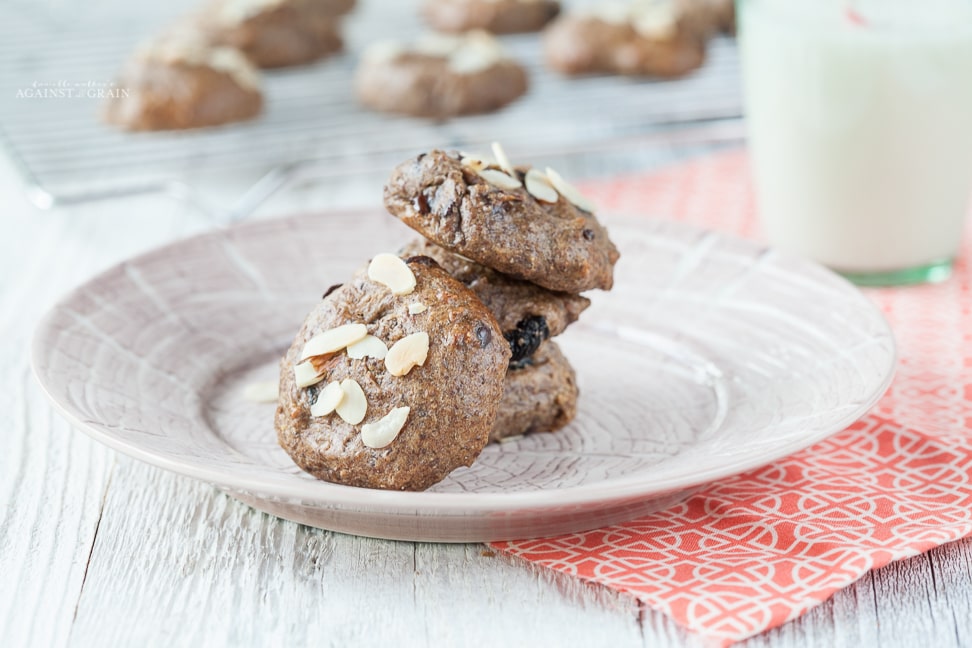 When you need something satisfying and slightly sweet in the morning for a quick breakfast or to refuel after a workout, this Almond Cherry Power Cookie recipe will be just the thing!
I know so many of you or your children have egg allergies or intolerances, so I set out to make these egg-free as well. When I was first doing an elimination diet during my last big flare in 2011, I had to go off of eggs for about 6 weeks. I can't say that I completely feel your pain for those that are off indefinitely, but I definitely do know how hard it can be!
Egg substitutes can be difficult with a grain-free diet. Without rising or structural agents like gluten and yeast, egg-free and grain-free baked goods can often be flat or dense. Most of the time, a starch is needed to help the structure of the baked good when using one of the standard egg replacements: bananas, applesauce, flax, chia, or gelatin. I chose to combine a few of those replacements in this recipe to make this cookie chewy, fluffy, and one that doesn't fall apart when it's picked up.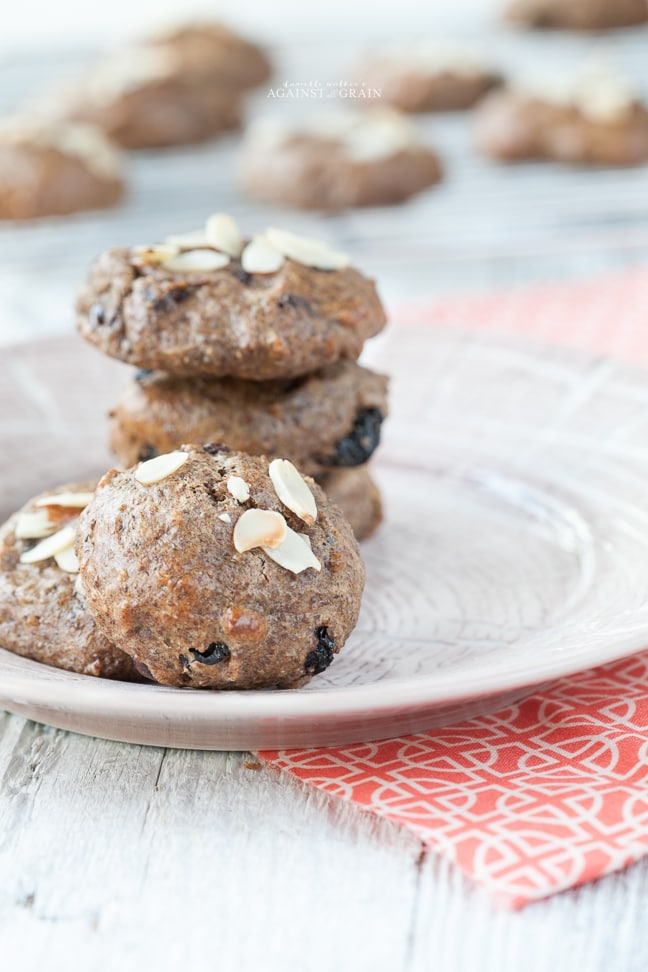 The use of natural, unsweetened almond butter and sliced almonds on top for texture lends protein and healthy fats, so they will fill you up and can make a satisfying breakfast or snack on the run. With other power foods like fiber and Omega-3 rich flaxseed, and antioxidant-rich chia seeds, dark chocolate and cherries – these morsels will give you energy to start your day off right and leave you feeling less guilty than a regular cookie.
I love to make a double batch of these and store them in the freezer so we can pull them out whenever the need arises or on school mornings when we're running short on time! Feel free to substitute in whatever add-ins you'd like, just ensure your dried fruits are unsweetened and preferably free of sulfites!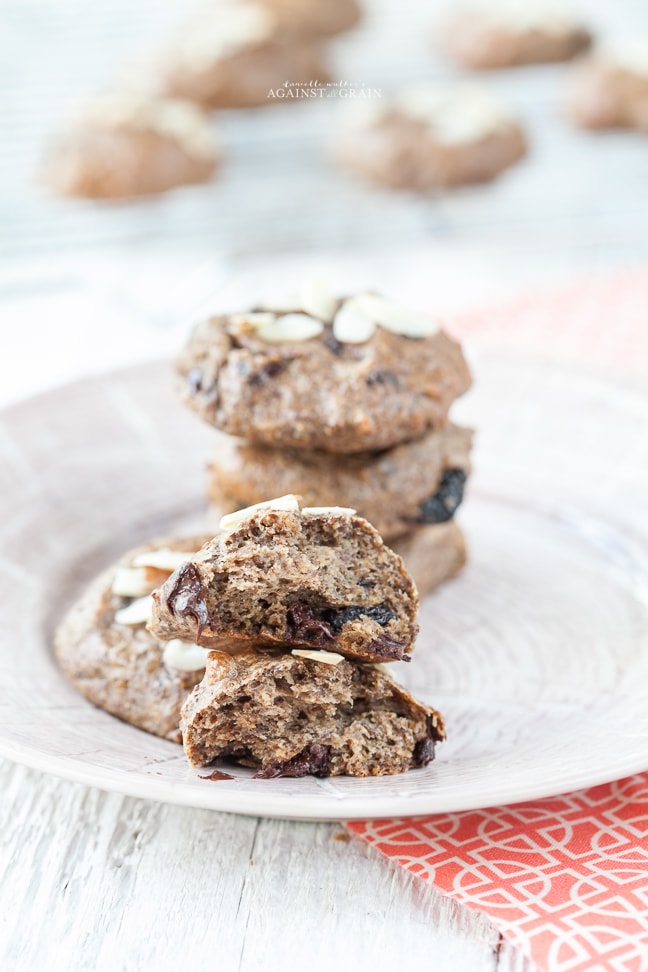 This recipe was created specially for Almonds.com. Head over to Almonds.com/DanielleWalker to see the other 4 recipes in my collection!