This is a recipe from the new book, Mediterranean Paleo Cooking, releasing Oct. 28 2014 by my friends Caitlin Weeks from the blog Grass Fed Girl, her chef husband Nabil, and Diane Sanfilippo, the author of the New York Times bestselling books Practical Paleo and The 21-Day Sugar Detox
I just received my review copy of this book the other night and it is packed with recipes and full of vibrant, colorful foods. They provide special bonuses on the page like the Chef Tips and Nutritionist Tips and substitution advice if you have allergies to some of the ingredients. They're here today to share a recipe for Fig Brownies with you!
Mediterranean Paleo Cooking: Fig brownies
This spin on a classic American dessert uses figs, which have hundreds of tiny edible seeds that give these brownies a unique pop and crunch. Fresh figs are available in the Mediterranean region during the summer but are less common in North America, so we've used dried figs in this recipe. There is a lower carb version for people who may want a sugar free version.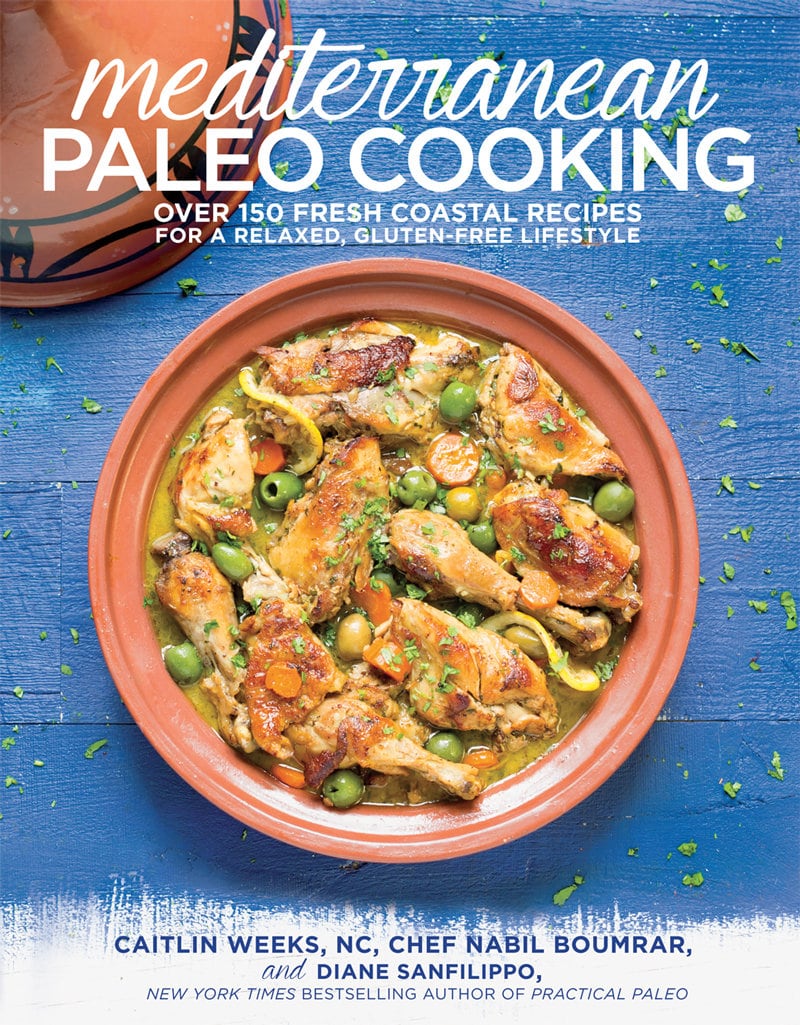 Curious how many of the recipes in Mediterranean Paleo Cooking will fit your particular nutrition plan either as-written or with simple, noted modifications?
Nut-free: 152 recipes
Egg-Free: 129 recipes
Fodmap-friendly: 159
SCD/GAPS: 159 recipes
Lower Carb: 158 recipes
AIP-friendly: 112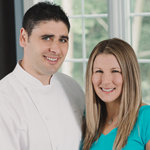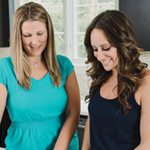 Caitlin Weeks is a Certified Nutrition Consultant who works with clients and writes about holistic health and Paleo nutrition for her popular health blog, Grass Fed Girl. Caitlin lives with her husband, Nabil, and is based in San Francisco and Nashville, TN. Nabil Boumrar is a professional chef at a five-star international hotel in downtown San Francisco. He graduated with honors from an established culinary program where he was trained by the best chefs in Northern California. He was born in Algiers, Algeria, and in 2004 came to the United States, where he soon discovered his passion for cooking.
Diane Sanfilippo is a Certified Nutrition Consultant who specializes in blood sugar regulation and digestive health, and she teaches nutrition seminars nationwide. She is The New York Times bestselling author of Practical Paleo: A Customized Approach to Health and a Whole-Foods Lifestyle, The 21-Day Sugar Detox, and The 21-Day Sugar Detox Cookbook. She writes the popular health blog Balanced Bites, and co-hosts a top-rated weekly health podcast on iTunes, "The Balanced Bites Podcast." Diane is also an avid CrossFitter and lives with her fiancé and their two fur kids in Northern New Jersey.