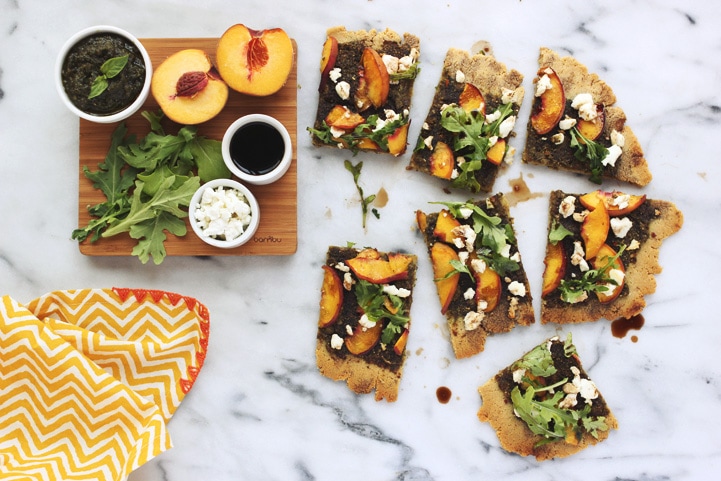 Having a blog means your personal life is very much on display, something that most certainly can take some getting used to. That said, one of the wonderful trade-offs of your life being public is the many incredible connections you make world-wide. I have connected with and met more amazing people than I ever thought possible, all through the power of the internet. Through words and food, two simple things we all find comfort and nourishment in, I myself have met some of the most inspiring and beautiful people. All through blogging. Both as a blog reader and a blogger myself, these relationships with people, some of whom I have never even met, have come to mean as much to me as the friends I have had in my life for many years. Danielle is one of these incredible people I have had the pleasure of meeting through blogging, so I wanted do whatever I could to support her and her family in this difficult time. To give back to and help them any way I possibly can – the way she has done for so many people through the years.
Since I cannot walk through the front door of Danielle's house and make some yummy food to comfort her and her family right now, the next best thing I can do is share a recipe with all of you here. We find comfort in food, we come together over beautiful meals prepared in love, we mourn and we celebrate with food.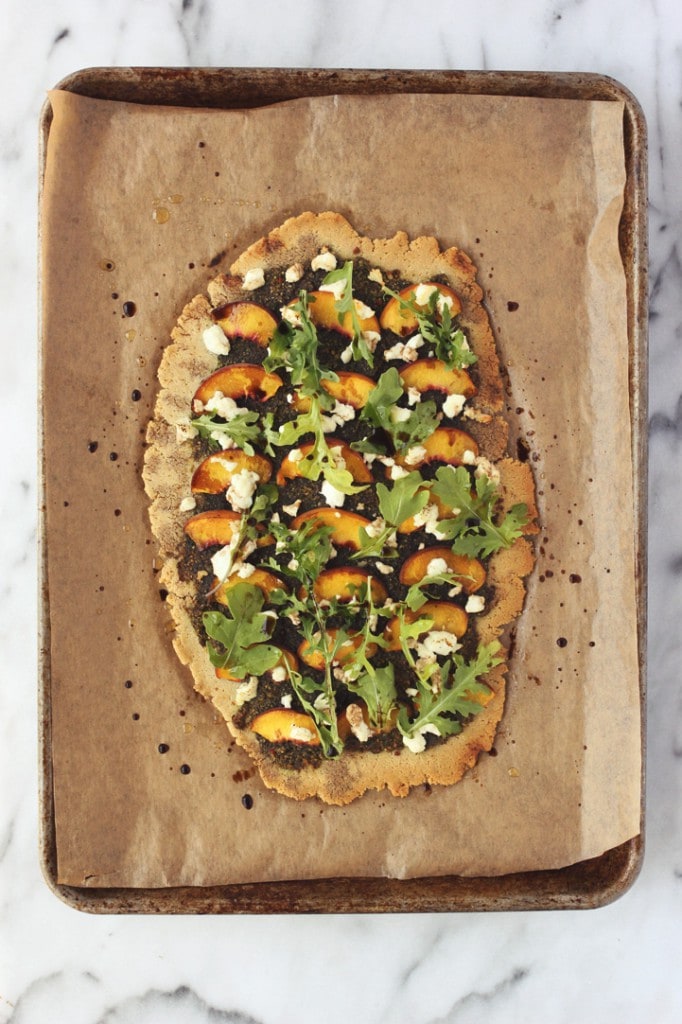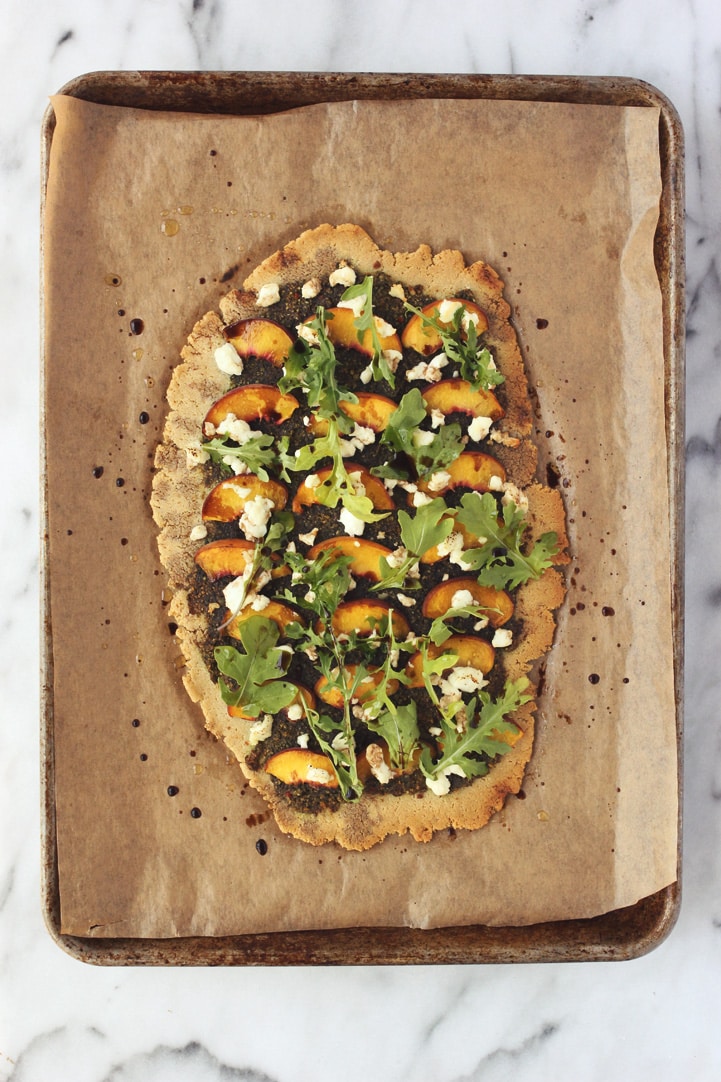 This Grain-free Flatbread with Balsamic Basil Pesto, Peaches, Goat Cheese and Arugula, celebrates just some of what is in season right now here in Southern California. The peaches came from my very own tree, the arugula from my garden, the goat cheese from a local farmer. If I could, I would make one of these flatbreads for anyone who needed one, to add a little nourishment and a little sunshine to their day.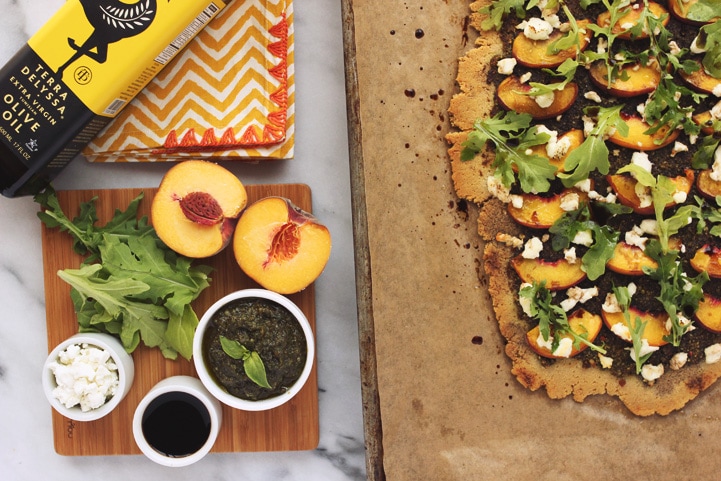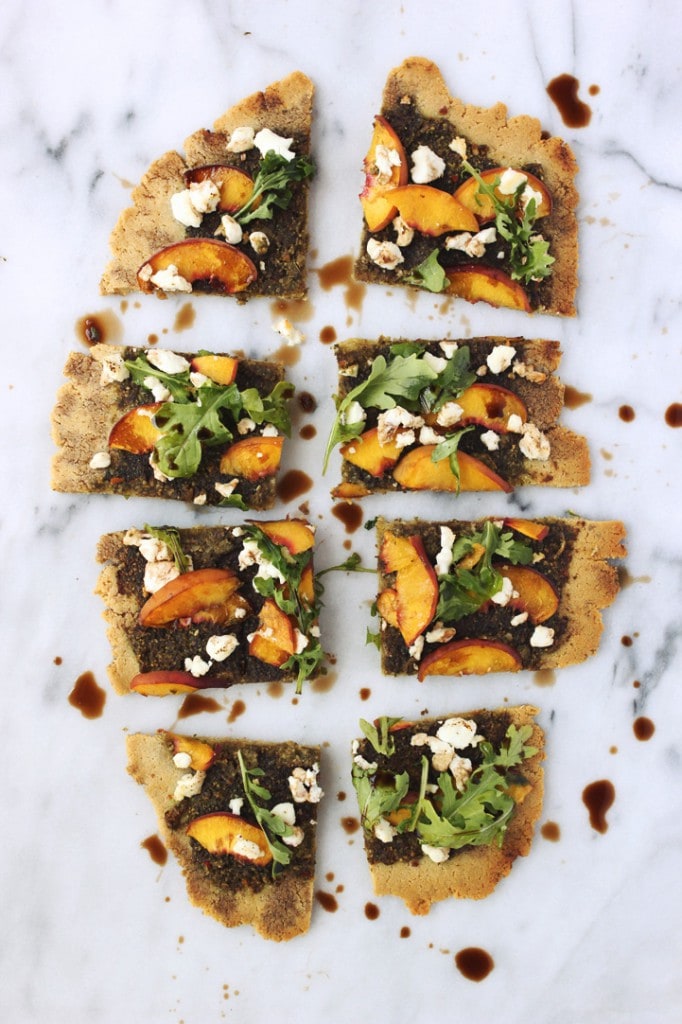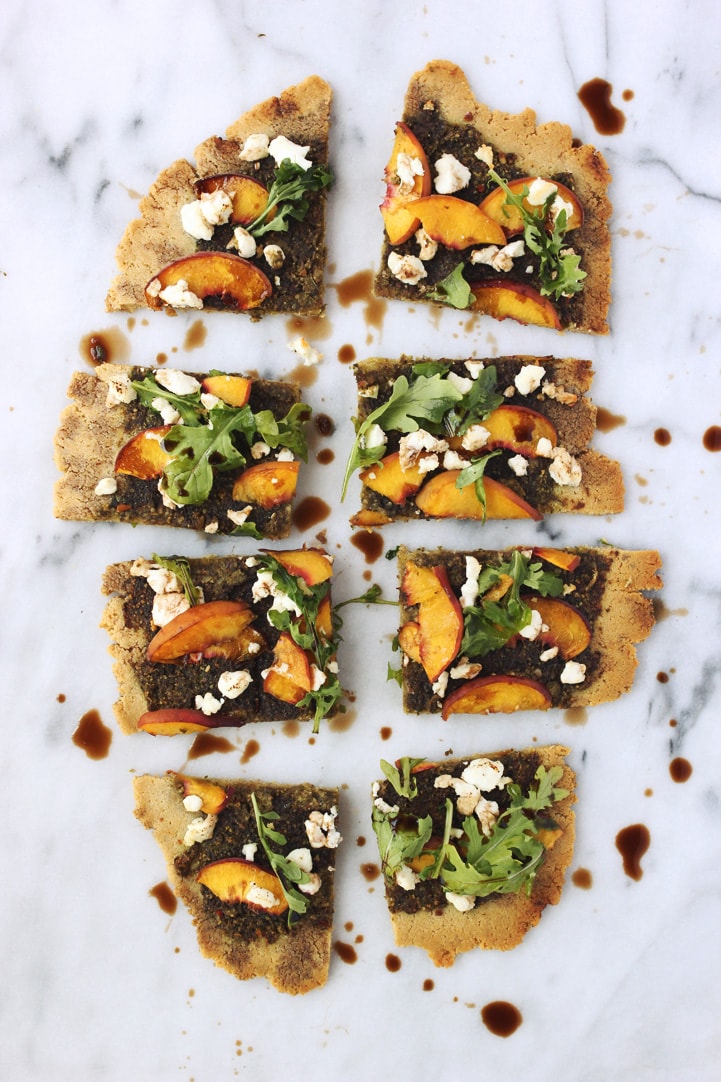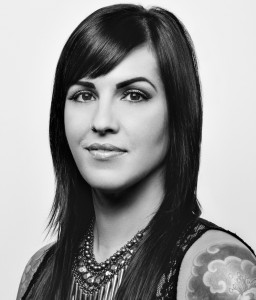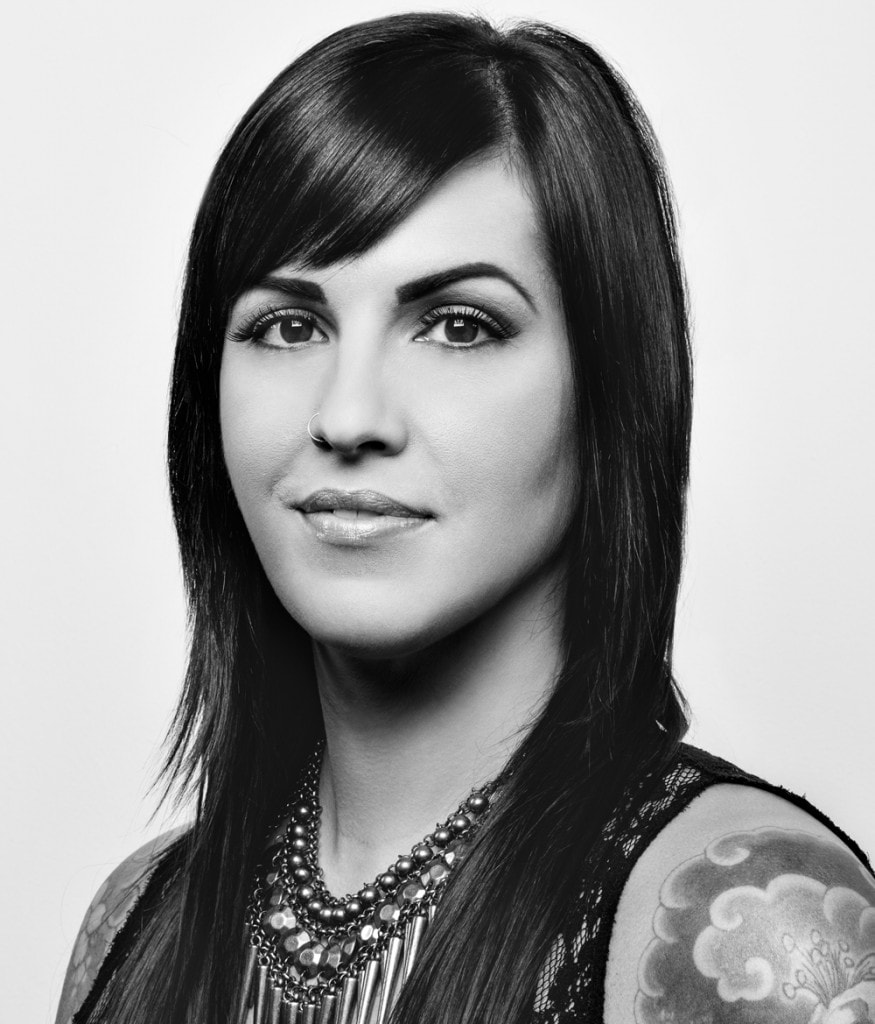 Beth Manos Brickey, a designer and yoga teacher, is also the recipe developer and photographer behind the gluten-free website Tasty Yummies. Beth's real food recipes focus on fresh, whole and seasonal foods. She encourages readers to eat intuitively and listen to their own bodies, giving them the tools needed in the kitchen to feel empowered, to get creative and play with their food. Visit Beth on Facebook & Twitter.