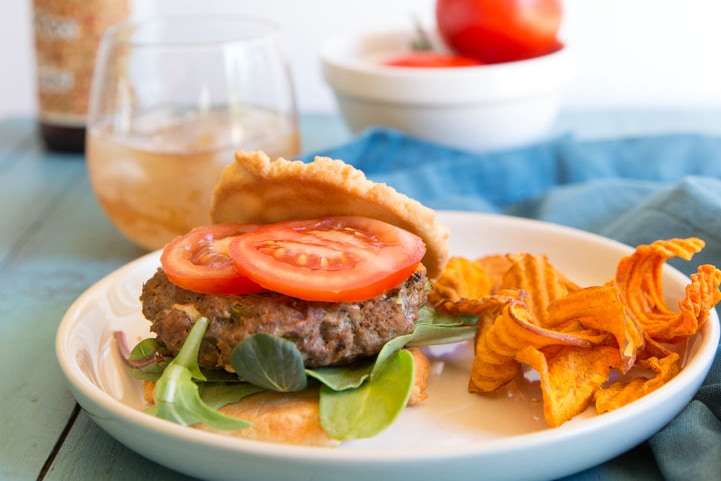 When I heard Danielle's news, my heart broke for her and her family. As a mother, there are some things in life you just expect to be absolutes, and when something this tragic happens, it changes your life permanently. The grace and the strength you have shown during this time only show what an incredible woman you are, Danielle!
My prayers are with you and your family, Danielle, and I wish you continued peace. To help lighten Danielle's load of maintaining her blog, I am sharing one of my favorite hamburger recipes–the Cajun Burger.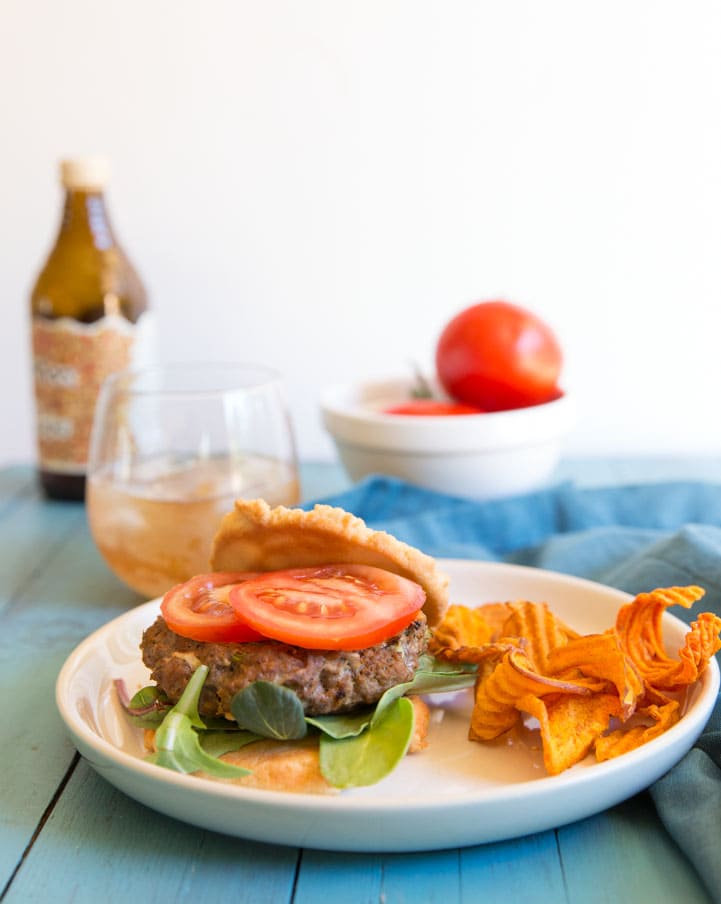 But first, a little background.
My father was born in the Deep South, and while he has always had a love of southern fried chicken, cornbread and banana cream pie, he has always had an aversion to spicy foods.
My mother, on the other hand, is part fire breather and would drink the juice from a can of pickled jalapenos as a night cap. But to keep everyone happy, she would make everything mild, so I never understood why my friends wanted nothing to do with Cajun Burgers.
There are a lot of misconceptions out there about Cajun food, and a big one is that it's always spicy. While it's always flavorful, spicy is not always true. This recipe is fragrant with spices, but tame with the heat. It makes a fun burger recipe to try when you just want something a little bit more exotic.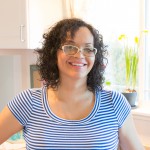 Kelly Bejelly is the recipe developer, writer and photographer behind the popular grain-free food blog, Agirlworthsaving.net. She is the author of cookbook, Paleo Eat: 101 Comforting Gluten-Free, Grain-Free and Dairy-Free Recipes for the Foodie in You. After being diagnosed as pre-diabetic in 2009, in a last ditch effort to save herself, she tried the Paleo diet. Within six months, she lost 65 lbs., normalized her blood sugars and ended her battle with mental anxiety and depression. Her cooking style focuses on "Paleo Cooking from Heart ™".
For even more of her recipes delivered to your phone or computer, you can follow her on Instagram, Pinterest and Facebook.