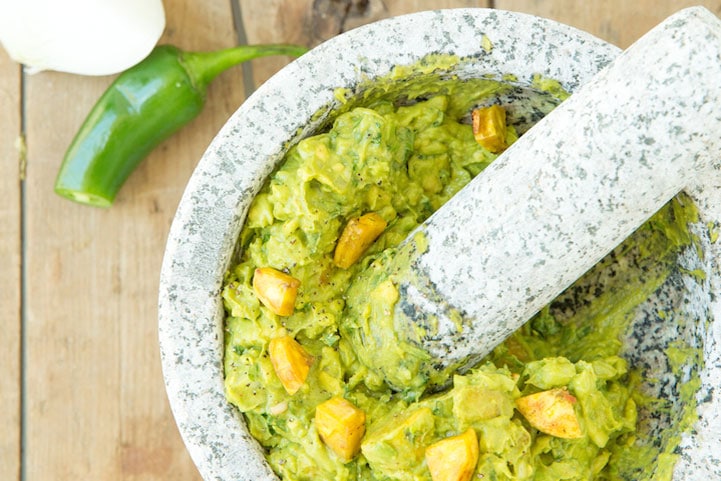 One of my favorite things about the paleo/primal/scd community is our love and support for one another. We are all in this movement to make an impact on lives all over the world and empower people to get and stay healthy. Accomplishing that goal comes in many shapes and sizes and one of them is stepping in to provide support when someone needs it. Danielle and her family are going through a period in their lives where they get to focus on family and quality time together while they heal. We as a blogging community are here to support her and keep recipes and content coming to continue to inspire and empower others on their health journey. I am grateful that I get the opportunity to share some recipes with you knowing that are love and thoughts are supporting Danielle in healing.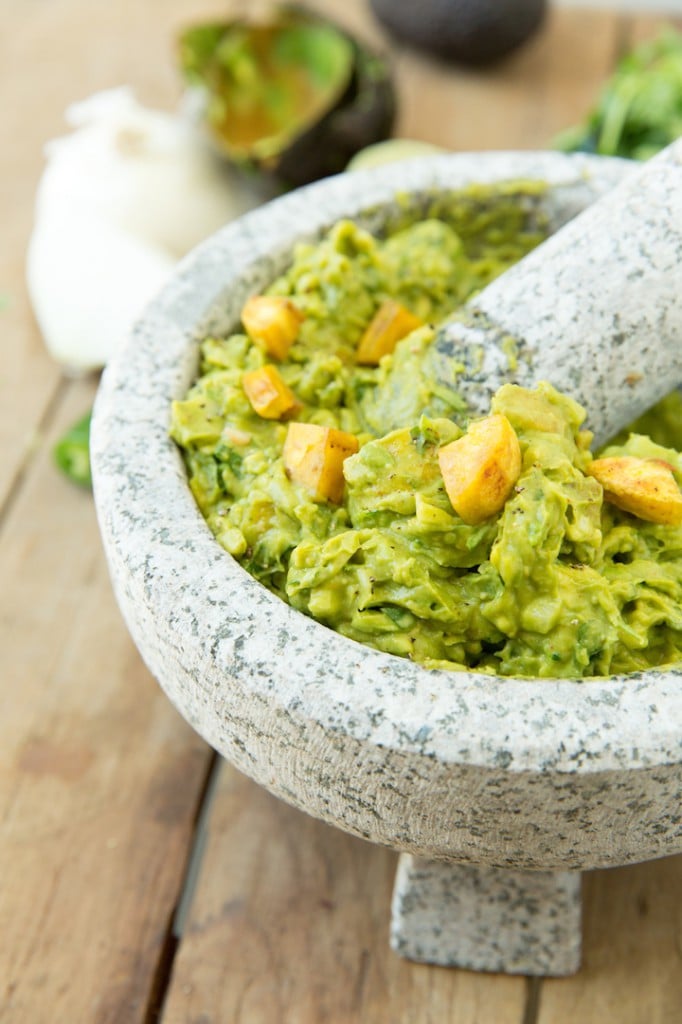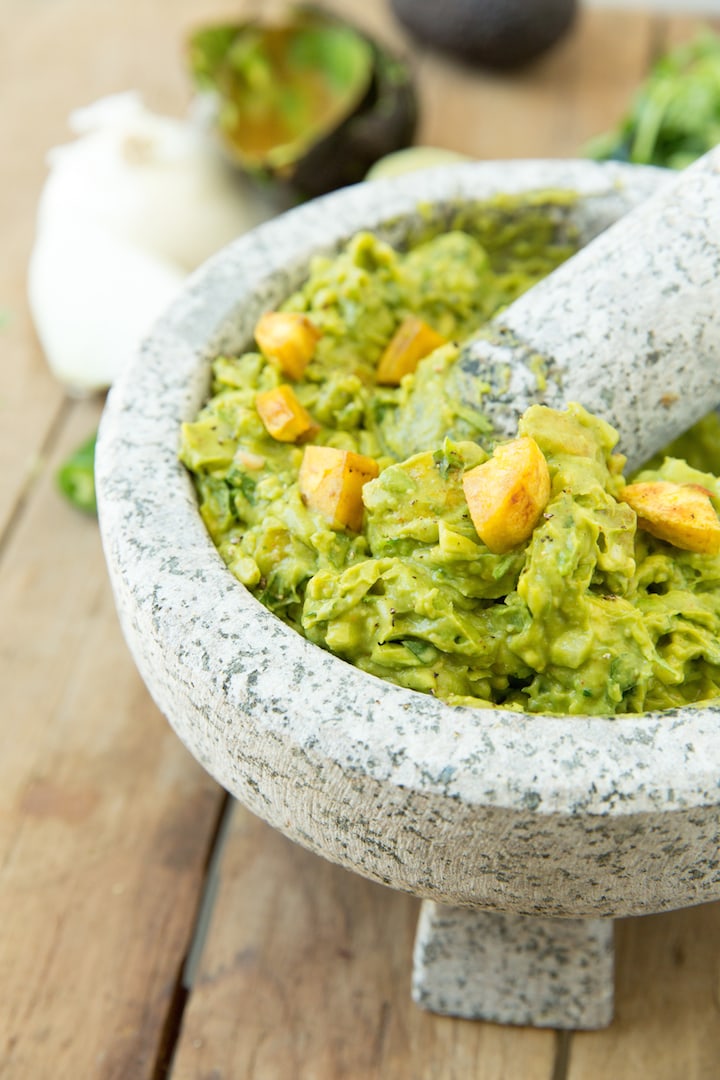 This recipe is for Sweet Plantain guacamole from Juli Bauer and my new book The Paleo Kitchen. Our biggest mission in writing The Paleo Kitchen was to ensure that all of the recipes were approachable and fun. When you have fun in the kitchen, staying healthy and committed to your lifestyle is simple. This sweet plantain guacamole stays aligned with that goal and allows you a multitude of options. You can be like us and just eat it with a spoon, serve it with eggs in the morning or as a side to any delicious dinner you create. It is simple to make and delicious to enjoy and waiting for you right now. We know you will love the recipe and the other 124 in the book.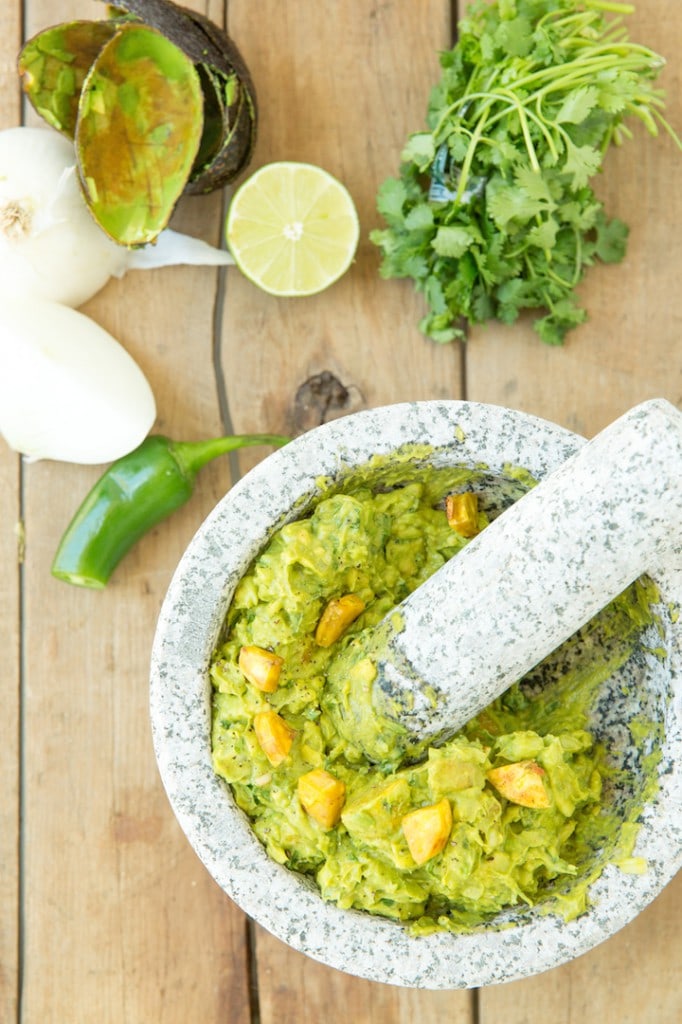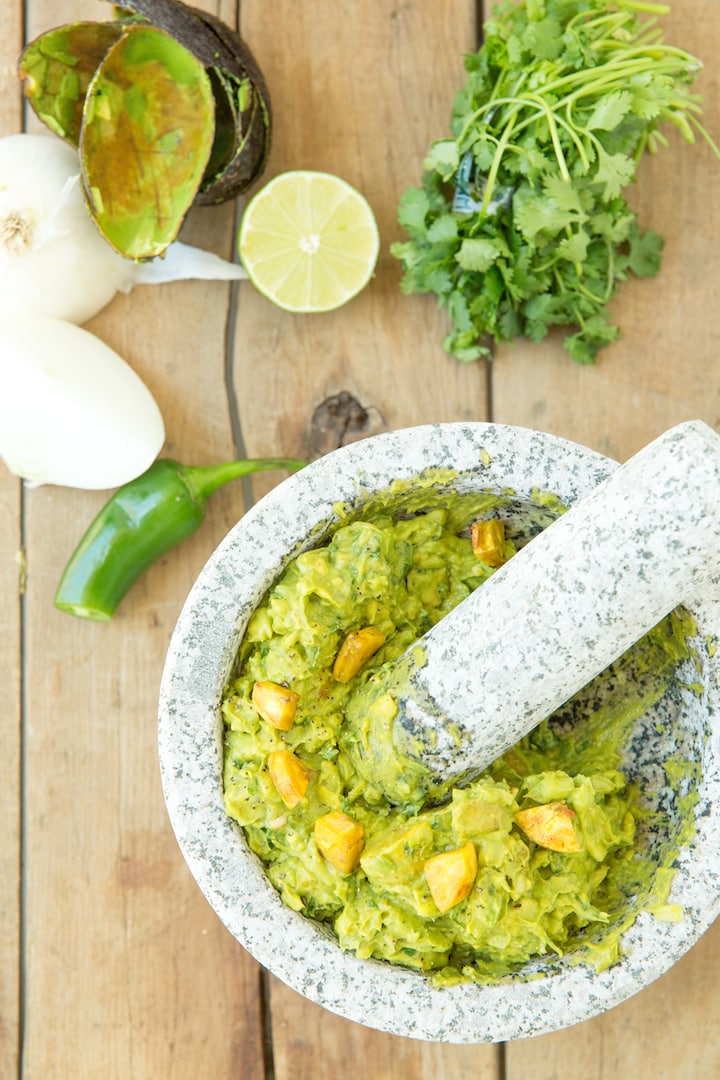 For more recipes like this, check out George and Juli's new book The Paleo Kitchen!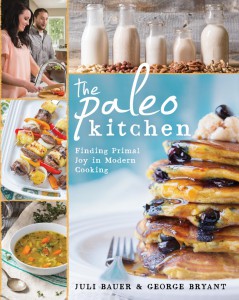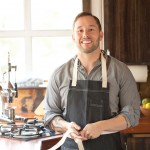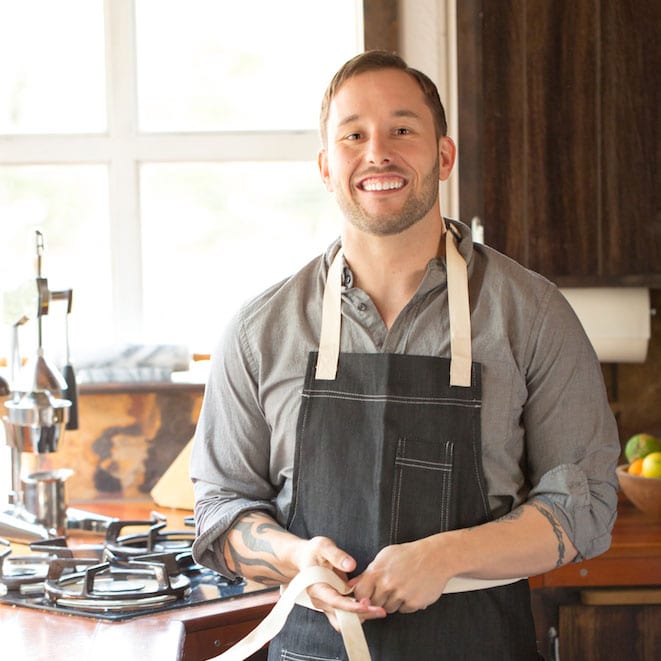 George Bryant is the creative genius behind the award winning Paleo Food blog Civilizedcavemancooking.com and co-author of The Paleo Kitchen.  After spending 20-something years of his life in a constant battle with his weight, and then nearly losing both his legs while on deployment as a US Marine, George took matters into his own hands and began his own Paleo-journey.   After being in the Marines for 12 years, George has since been medically separated and has made it his life passion to create delicious recipes to share with the world, while inspiring and helping others on their health journeys.