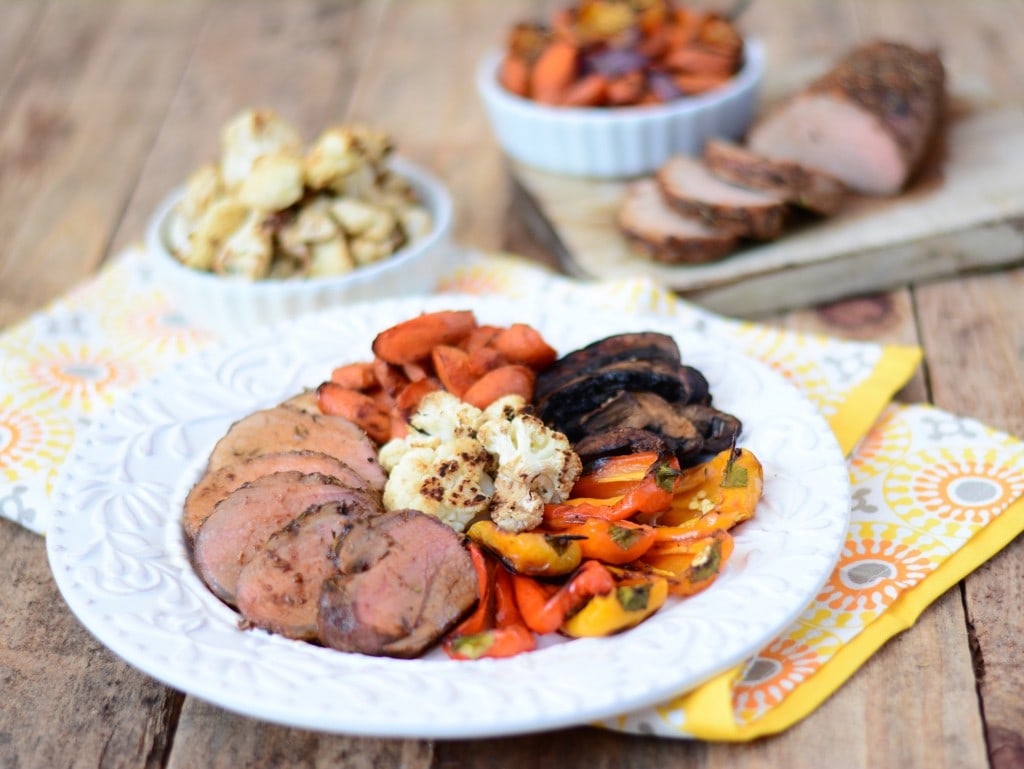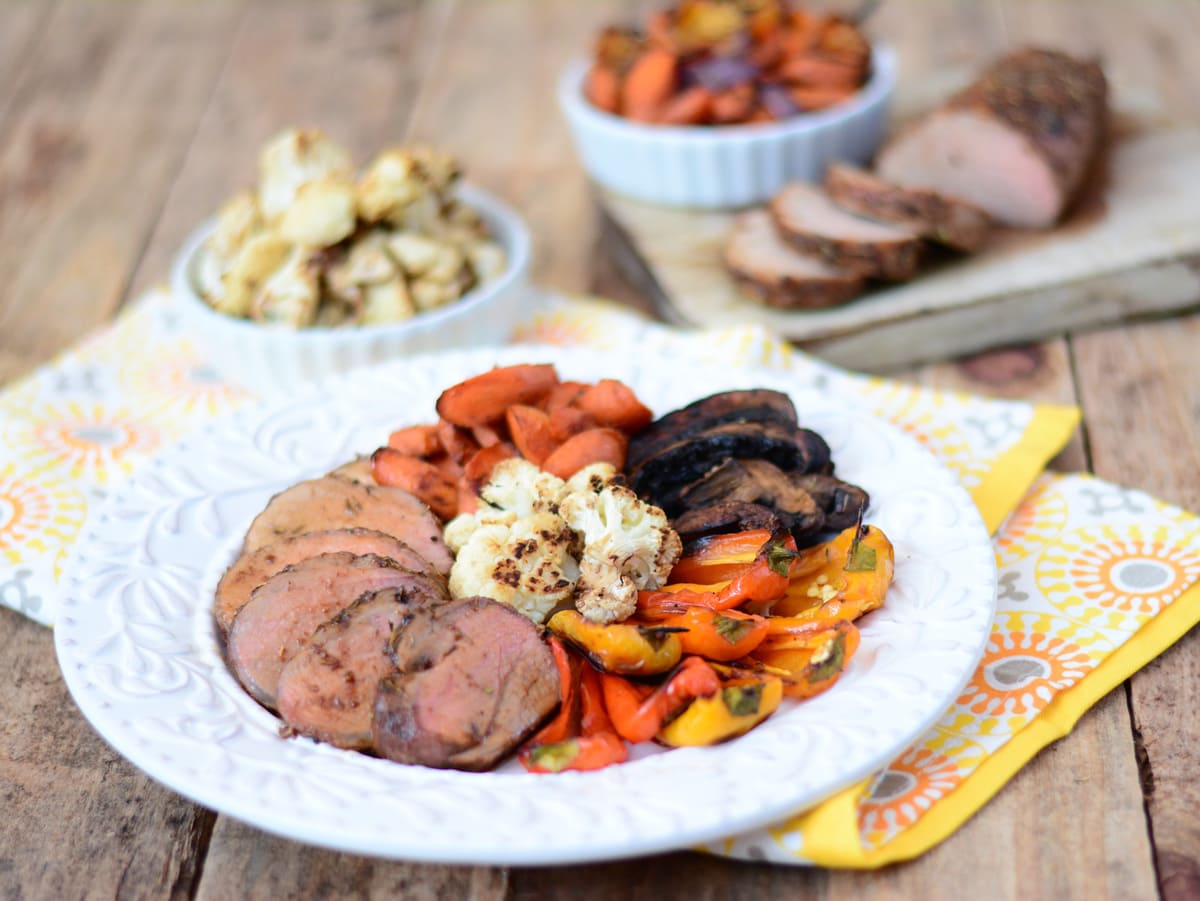 Jenny from Paleo Foodie Kitchen is back with another easy weeknight meal with this Paleo Glazed Pork Tenderloin. Please welcome Jenny and if you like what you see here, make sure to take a look at her blog for more recipes and her previous guest posts here.
I consider pork tenderloin as the other white meat when I've eaten one too many chicken dishes in a week. It helps keep flavors and texture exciting for my palate. It's best to marinate the tenderloin in the morning so that it is oven ready an hour before dinner time. If you have no time to do this initial prep work, a quick 30 minute marinade also works.  It is just enough to impart great flavor to the meat. The balsamic vinegar in this recipe acts as a tenderizer so the cooked tenderloin stays moist and juicy even after a longer cooking time.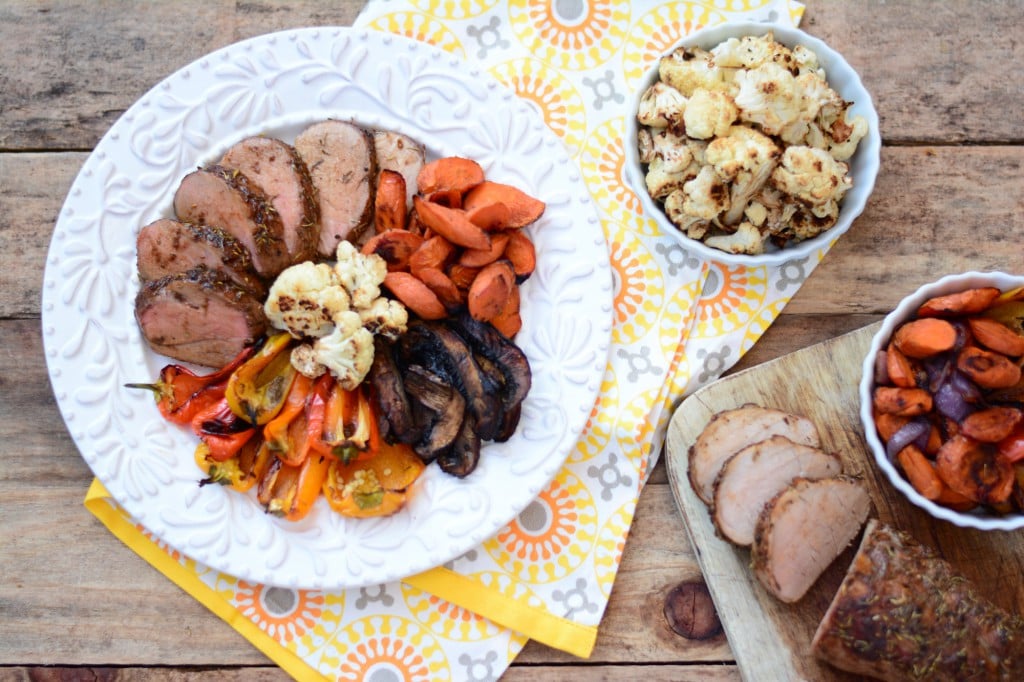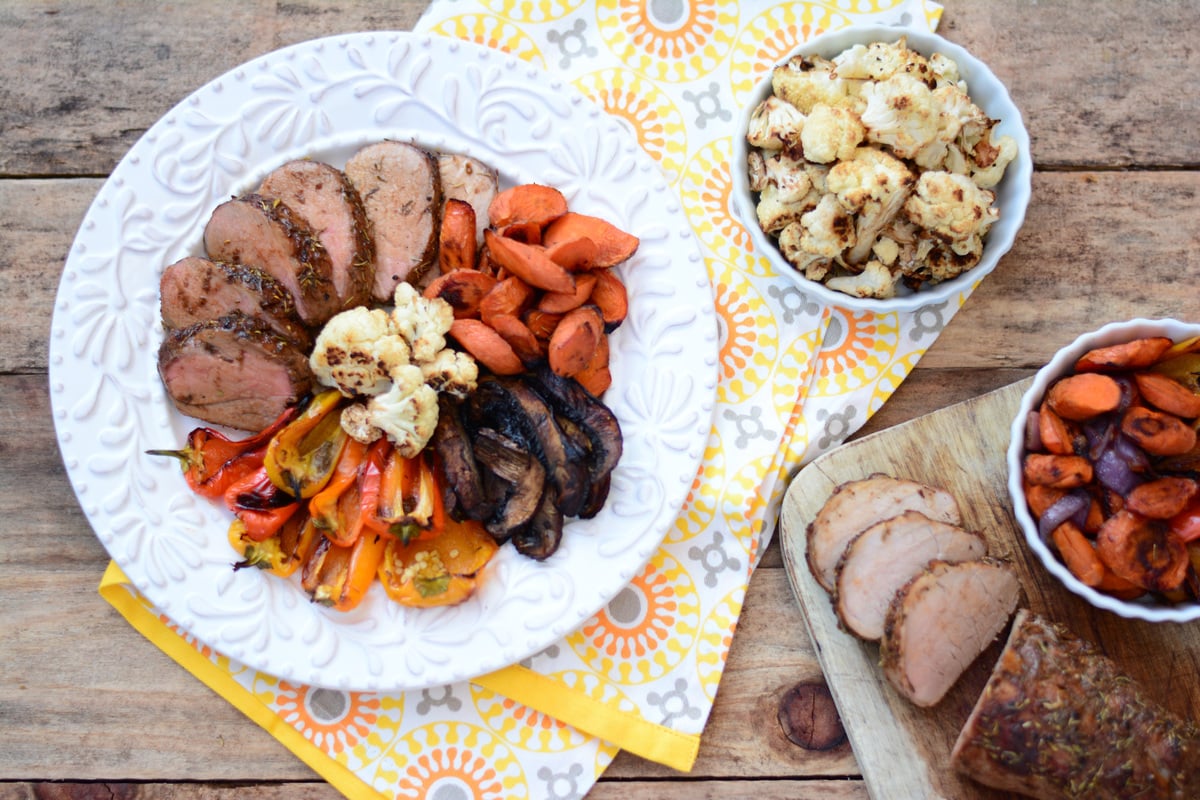 I love to eat this with roasted vegetables that I prep while the pork is marinading. In this recipe for Paleo Glazed Pork Tenderloin, I use cauliflower, carrots, red onions, sweet peppers and portobello mushrooms as my vegetables. Any combination works and seasonal vegetables are the best choice!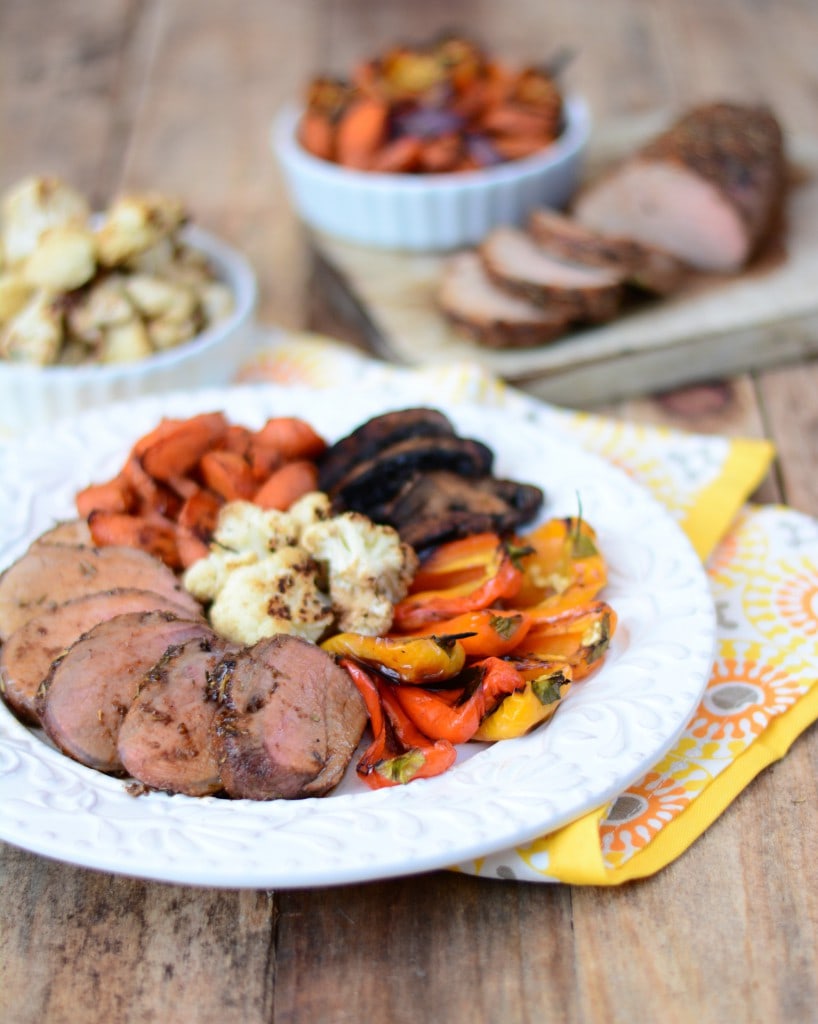 Jenny Castaneda lives in Southern California with her husband D and cat Mochi. She started a blog to share recipes with family and friends. It also helps her stay on track and connect with other fellow Paleo friends. Especially those who have provided daily doses of inspiration and motivation along her journey towards a Paleo lifestyle. She enjoys traveling, photography and obstacle course racing.
Connect with her on Facebook, Instagram and subscribe to her blog Paleo Foodie Kitchen to receive email notifications whenever new recipes are posted.