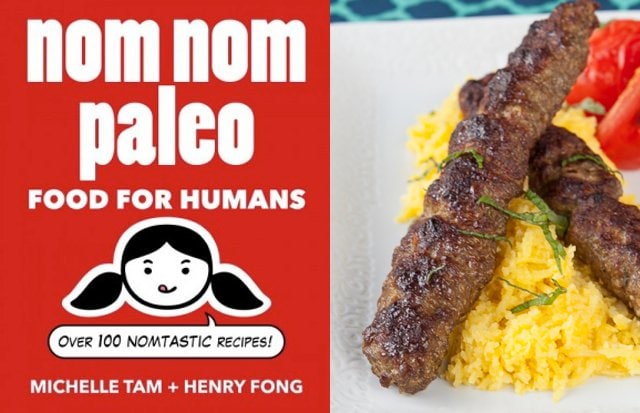 I'm fairly overwhelmed with the amount of book reviews that I am asked to do, and recently just resolved to do a monthly recap of all of the new books, but this new one by the always endearing Michele Tam Nom Nom Paleo: Food For Humans just had to have it's own full review. When my book came out, she did one of my all-time favorite reviews and it meant so much to see a blogger that I had always respected and watched diligently give praise to my work.
We have all been waiting for the time when the dynamic duo Michelle and her husband Henry would finally put out their own masterpiece. Amidst their widely successful iPad app and blog, they always told us they would do it someday, and thus we waited on pins and needles! It seemed like it was of of nowhere that there were previews of a fully completed book popping up on their social media feeds last year!  I don't know how they do it, but there seems to be a Paleo goldmine that pops up on whatever they put their minds to.
Michelle's collaboration with her husband, Henry, is a must-have book. Her sense of humor and unbelievably creative recipes combined with his photography and comic illustrations make this so much more than your average Paleo cookbook, it is just truly enjoyable! Michelle is so fun and witty, you can't help but adore her spirit and enthusiasm for healthy cooking. I have always loved and admired her blog, and am thrilled to recommend this new book Nom Nom Paleo: Food for Humans. She also details how she gets her two young kids (Big O and Little O) to eat within the Paleo guidelines and even gives lots of options for packed lunches.
Her step by step instructions and photography along with Henry's drawings make this book easy and enjoyable to cook from.
As I was flipping through the book to decide what to make, the Kabab koobideh stood out to me since I always order it at our favorite Mediterranean Restaurant. Koobideh is an Iranian minced meat kabab, which is usually made from either ground lamb, beef or chicken, often mixed with parsley and chopped onions. I was excited to see a recipe for it in Michelle's book so I could finally try to recreate my favorite dish at home. When I made it, I was delighted by Michelle's special touches to the traditional flavors – it was truly awesome and really easy to prepare!  I served it over my saffron rice and a couple of grilled tomatoes with a sprinkle of fresh mint.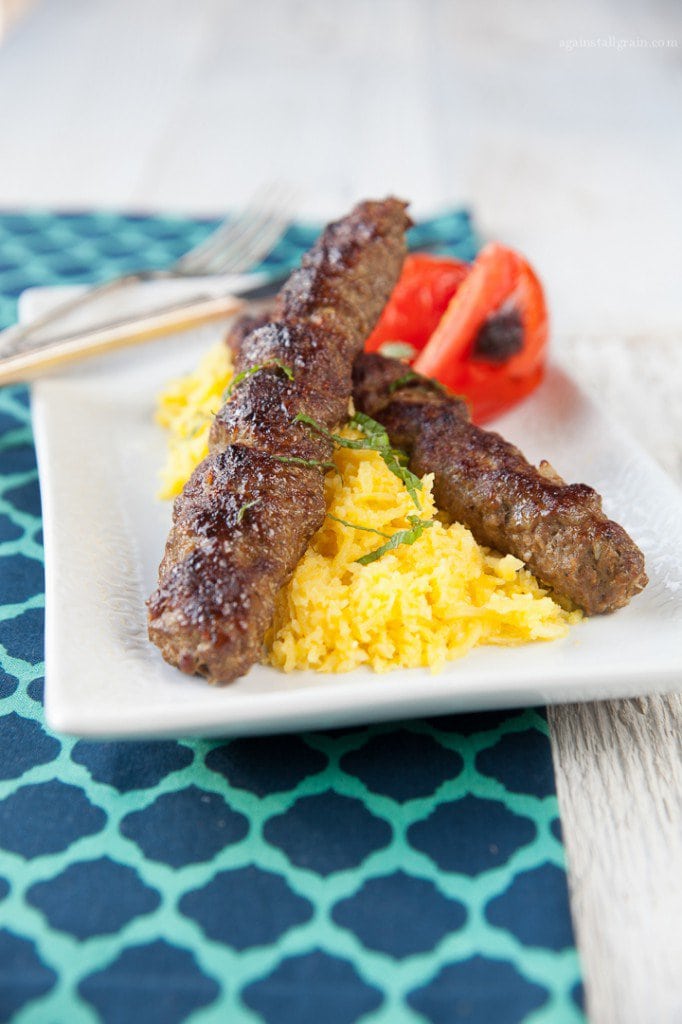 We recently got to help celebrate the book launch in San Francisco with Michelle and Henry (and a dozen of our other Paleo friends!). You may remember the fun photo booth pics of Asher, Ryan, and me from it. Asher thought dressing up and taking a series of silly pictures was the coolest thing ever. That photo booth could provide hours of entertainment with a 3 year old!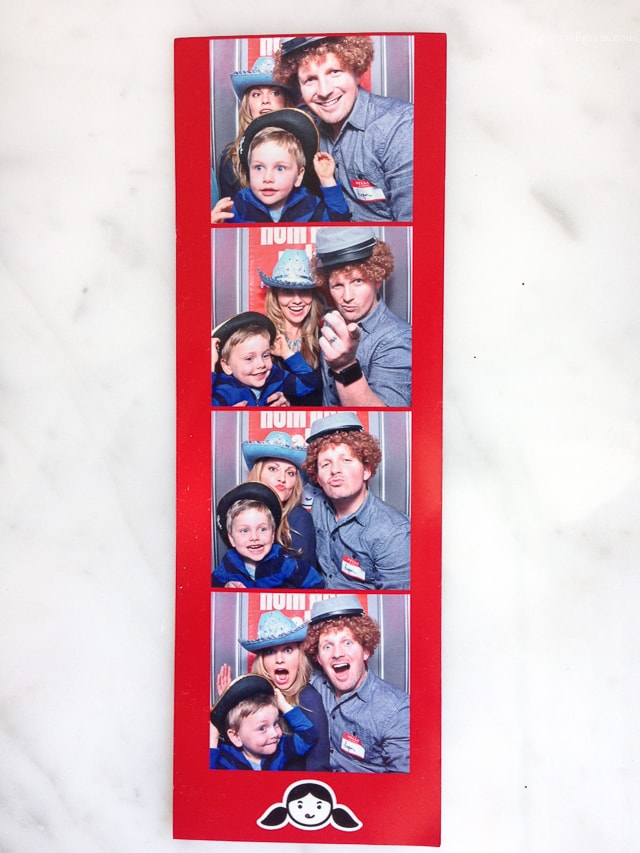 Congratulations on your gorgeous book guys!!
You can find Nom Nom Paleo : Food for Humans wherever books are sold or on Amazon!