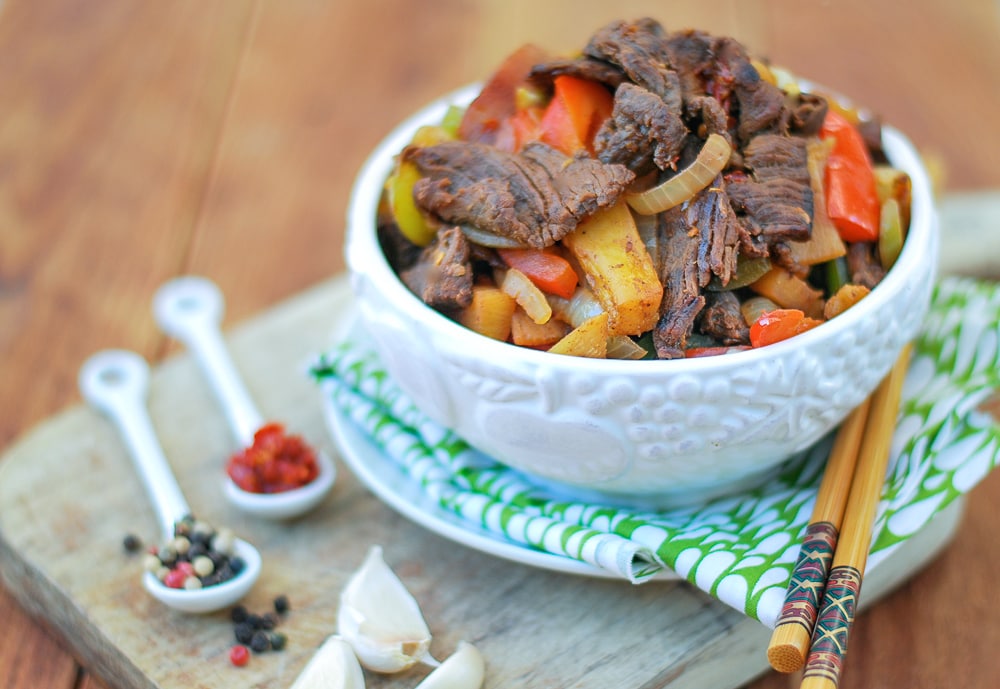 Quick and easy meals with leftovers that tastes great until the next day are always part of my repertoire so I am always looking for ways to have dinner ready on the table in less than an hour. After a long day at work, I am not too thrilled to slave over the stove so I would rather make something that I can throw together in less than an hour so that a piping hot meal can be enjoyed in no time.
A simple stir fry always comes to mind especially at times I get a craving for Chinese food. This peppercorn beef is a great alternative without the unwanted and unhealthy ingredients lurking in the seasoning. It is packed with tons of vegetables that adds a wonderful crunch to each bite making it a complete meal you won't even miss the rice!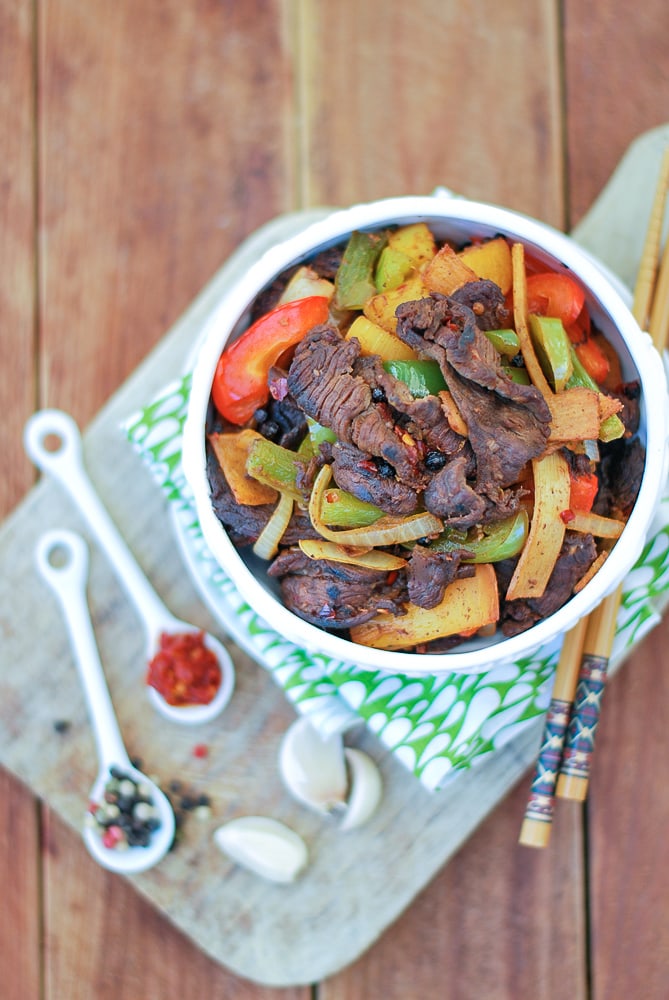 Jenny Castaneda lives in Southern California with her husband D and cat Mochi. She started a blog to share recipes with family and friends and also as a way to keep herself on track and connect with other fellow Paleo friends who have provided daily doses of inspiration and motivation along her journey towards a Paleo lifestyle. She enjoys traveling, photography and swinging kettlebells.
Connect with her on Facebook, Instagram and subscribe to her blog Paleo Foodie Kitchen to receive email notifications whenever new recipes are posted.