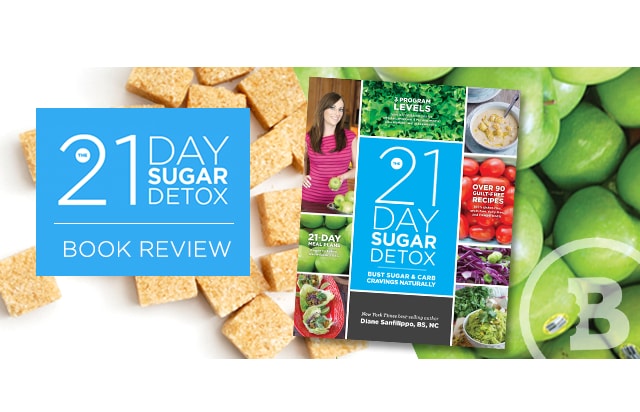 Before we get started with Courtney's review, there's a GIVEAWAY of this book happening now until December 11th at midnight Eastern! Just make sure you're on my mailing list, and you're automically entered! 
Hi everyone, I am so happy to be back here at Danielle's cozy blog! I am here to share another book review and this time it's about Diane Sanfilippo's newest book, The 21-Day Sugar Detox: Bust Sugar & Carb Cravings Naturally
. Back in January I bought the online manual and loved all the information it offered, boy did I learn a ton about sugar! I now have completed two detoxes and will do my third after this holiday season wraps up 😉 If you are wondering what you eat on the detox, I just happen to have all of my meals posted on my blog, 21 Day Sugar Detox with Cookin' Up Life. If you need inspiration or meal ideas… I have 42 days for you and many other paleo bloggers have their menus posted as well. Just know that if you go into this detox well informed (which you get with her book), well prepared, and excited, you will succeed! No excuses.
The detox is one that I highly recommend to anyone interested in the paleo lifestyle or someone (like me in August) who indulged in too many paleo sweets which left my taste-buds begging for a reset. You may be asking yourself, well how can one detox work for everyone isn't it all about customizing your diet? Have you seen her first book, Practical Paleo: A Customized Approach to Health and a Whole-Foods Lifestyle
? If you haven't, well go buy it, and you will she is so detailed in her approach to helping you personalize your way through a new way of eating. The detox book is the same, she walks you how to choose which of the 3 levels of detox you should do and if you should do them with modifications (for Crossfitters, pregnant/nursing moms,etc.). You even get meal plans, shopping lists, and even recipes. I would like to do the autoimmune protocol modification for my next detox, since I am on the gut healing journey.
Once I got this book, I realized picking one recipe to try would be impossible. It made me want to just plan another 21 days and go for it. So I thought it would be great to pick a recipe for each meal. Starting with my favorite, breakfast! What about Carrot Pumpkin Spice muffins? They are delicious and I love that they are jam packed with some power house veggies (carrots and pumpkin!). The spices really pop when you have a cup of tea along side. Now if this doesn't sound good or you want something a bit spicier, I highly recommend the Buffalo Chicken Egg Muffins. I currently have some in the oven.
Next up, lunch and a snack option! Something that is harder for me to plan. I need something fast to grab either when I run home for lunch or pack a snack for the road. I couldn't resist these Rainbow Collard Wraps with Herb Almond "Cheese" Spread (and if you make the spread you must try the Herb Crackers). The wraps are beautiful and have flavorful (and filling) veggies in them and I love a sparkling water on the side (talk about a party for your taste-buds). If you prefer something like soup, I recommend the Smoky Chicken Tortilla-less Soup.
The "cheese" spread you need to plan in advance since you need to soak the almonds overnight, but it is so worth it. I actually plan on making this spread for some Christmas parties. The crackers are fabulous (I love crackers!). The crackers and spread are great for a snack… with a crisp green apple. I can't wait to try the Tomato & Green Onion Faux-Caccia for a snack or the Cinnilla Nut Mix.
Finally you have made it to dinner (or supper!). My first Shepherd's Pie and goodness Diane's recipe didn't disappoint! To find out, my husband loves Shepherd's Pie so he was just beaming when this came out of the oven. You can see some of the flavorful ingredients in this photo: bacon, peas, carrots, beef, and cauliflower mash. This left me speechless and this picture reminds me to whip this up again. If this isn't your thing, what about Mexi-Meatloaf? I have tried it and it is fantastic.
And if you are anything like me, you would rather not go 21 days without some sort of "treat." After all, you will be dominating a detox and you need to celebrate that! My favorite was Moo-less Chocolate Mousse… but I must say that Bittersweet Hot Cocoa sounds amazing for a cold night!
You know how Staples has the "easy" button? Well look at the detox as your "reset" button. It will be challenging and you will want an "easy" button, but hey, what in life has a button like that anyway?? Haha anyways, your detox worries are nothing a little meal planning and food prep can't solve. I will be honest, I was worried about what the whole "detox" would feel like day to day… you know the term detox is a little scary! Well she has a "play-by-play" of what you will probably feel like on a daily basis and even supplement recommendations to help any symptoms along the way. She has you covered and all you have to do is stick with it! It is a rewarding process and will have you feeling back in control of your lifestyle choices.
images courtesy of Diane Sanfilippo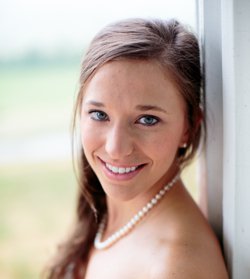 Hi y'all, I am Courtney from the blog Cookin' Up Life.  I have grown up in the south, hence the cookin' instead of cooking. I live in Tuscaloosa, AL with my wonderful husband who shares a passion for living a paleo lifestyle along side of me.  We both found paleo through CrossFit and continue to customize our lifestyles as learn more about foods and how our bodies react to them.  This year I have found that a paleo lifestyle would be necessary as some health issues arose, so I started meal planning.  I now share our seven day meal plan each week and share any tips we find that help us along our paleo journey. Say hello on her blog Cookin' Up Life, Instagram, Facebook, and Twitter