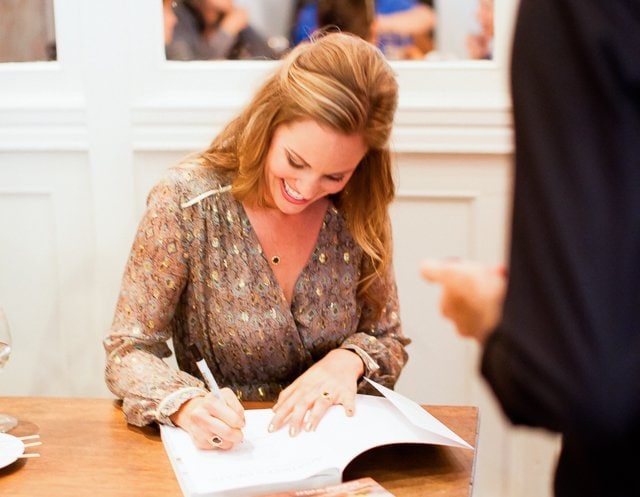 It felt like this day would never come, but after 10 months of working diligently on this cookbook, we were finally able to celebrate last night and launch it into the world! I kicked off my US tour last night by celebrating with everyone in the San Francisco Bay Area. We sold out and I signed books for almost two hours as the line grew out the door! It was such a surreal experience. During everything I went through, I never imagined it would lead to all this. I depart Friday for the rest of my tour, and after last night, am even more excited and thankful that I get to travel to you all and spend time with you! Thank you to everyone who helped make the tour happen!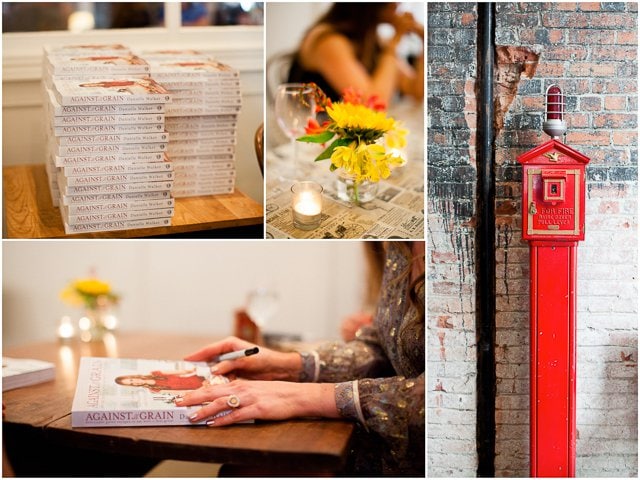 The historic Firehouse8 was the perfect setting for the event and Simone from ZenBelly Catering created an elegant Paleo menu for the evening using amazing meat from Fallon Hills Ranch and really nailed each dish. She even made bite sized versions of my Real Deal Chocolate Chip Cookies (page 258) and No'Oatmeal Raisin Cookies (page 260) to serve to guests along with all of her amazing creations!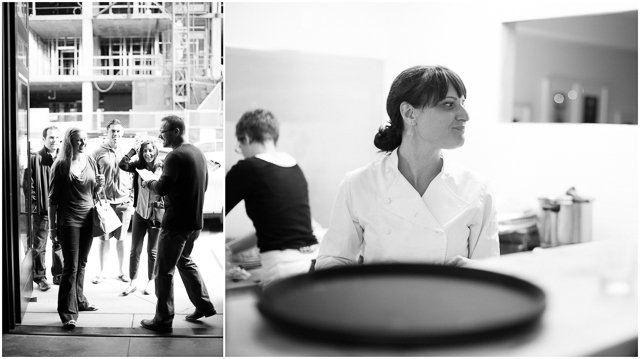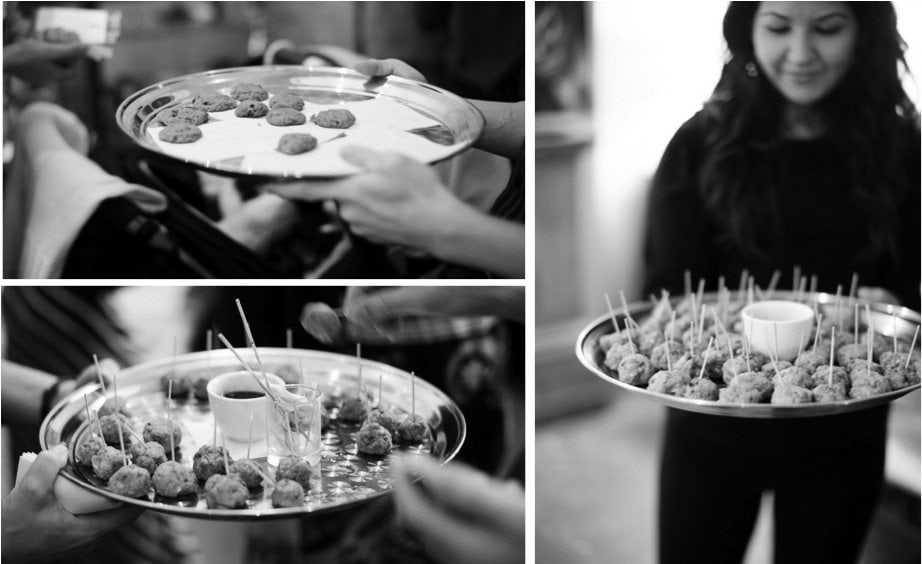 I was so thrilled when my friend Ashley of Ashley Morgan Designs offered to let me borrow some of her pieces for the night! If only I didn't have to give them back, the rings were gorgeous! Since my beautiful and talented cover photographer (and all of the family shots inside!) Jennifer Skog was a guest at the party and didn't want to miss the excitement by being behind a lens, I asked yet another talented friend of mine Harry Glazier to take some photos during the night. He did such a great job capturing the essence of the evening – celebration!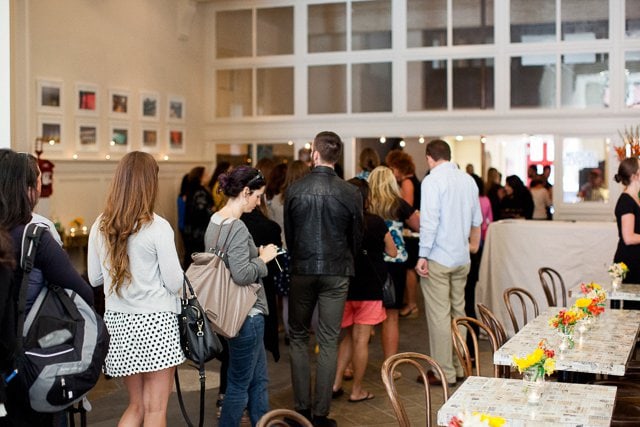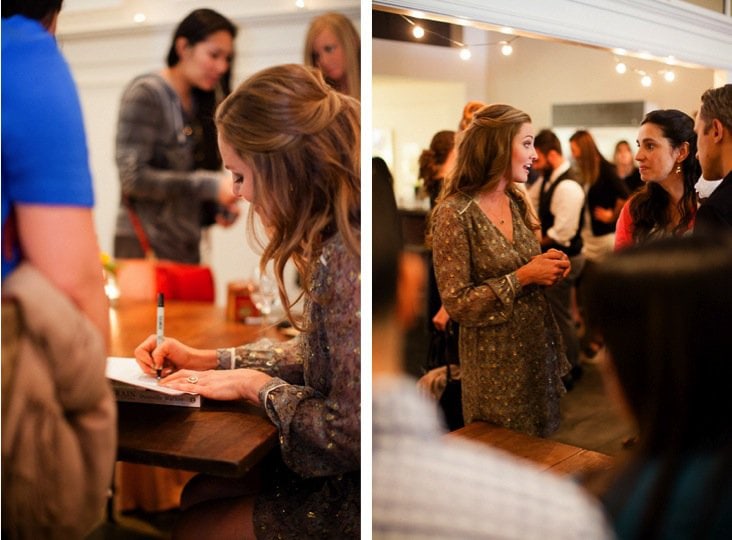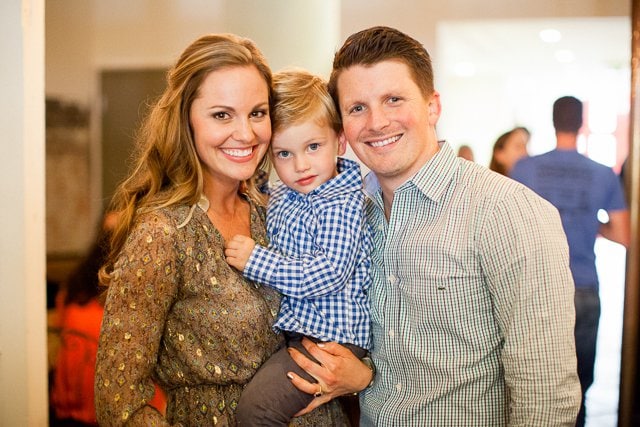 It is extremely rewarding and affirming to receive all of this love from my readers! I wanted this book to become known for the recipe and photo quality, but moreover for my very personal story that is written at the beginning. And hearing how many people it has already touched makes me incredibly happy!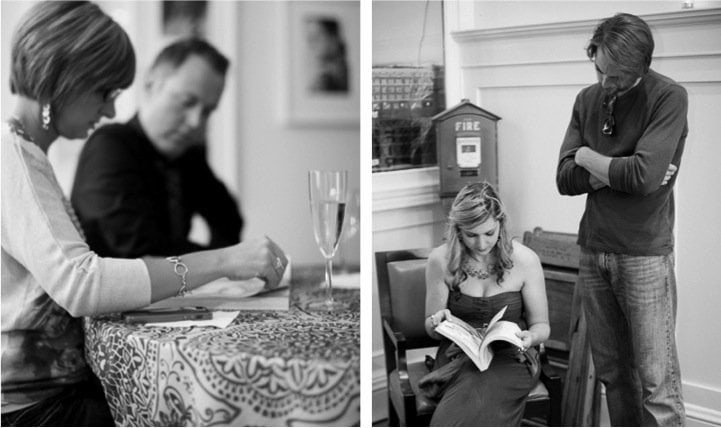 And more reviews of the book are in from my fellow bloggers, and they are still loving it! If you're still on the fence whether you need it or not, check out their latest reviews and giveaways!
Civilized Caveman – "She's got a recipe for just about anything you'd want from your pre-paleo plate. Waffles? Got it. Sandwich bread? Yep, it's in there. Pies? Ohhhhh yes. You know how big of a dessert fan I am and her dessert section is phenomenal. But treats and cheats aren't the only thing valuable in the book. Danielle's got all the bases covered here – from the basics like sauces & almond milk, to main courses and sides that bring the meat to the table.  I personally love the "For the Kid in All of Us" section including such faves as fruit roll-ups and crispy chicken tenders. We should never lose the kid in us.
"The Urban Poser  – "You need to buy the Against All Grain cookbook. It is gorgeous, full of amazing recipes, and offers you an incredibly wide selection of dishes, deserts and ethnic cuisines. I mean seriously, you could eat exclusively from this book for the next year and never run out of amazing options that are guaranteed to please literally everyone."
Cookin' Up Life – 'Typically you flip through a cookbook and you are "wowed" by that one recipe that "you must try," well sorry friends, this book will have your mouth watering on every single page."
FreeRange Human – "Another great thing that this book offers is recipes for things that I never would have thought possible while still maintaining a paleo approach to eating, such as a delicious banana porridge."
Tasty Yummies – "Danielle's recipes are delicate and light, simple, approachable and easy-to-follow no matter what your kitchen experience is."
Cavegirl Cuisine – "It is no surprise that The Kitchn crowned her "Best Food Photography on a Blog" as her cookbook makes you want to dive in and enjoy the gluten-free, grain-free, and dairy-free incredibly beautiful creations." Find a giveaway here too.
Wellness Mama – "While Against All Grain would be helpful for even seasoned grain-free/paleo cooks, it would be especially helpful for those just starting out and needing some family friendly recipes to get the family on board…"
Ancestralize Me! – "There are numerous recipes within the book for commonly grain-rich foods like waffles, muffins, granola, chips, pasta, sandwich bread, hamburger buns, cake, and pie crust – and all of them are completely gluten- and grain-free… So Danielle's book is a must-have for anyone dealing with digestive distress who wants to return to eating a more normal, enjoyable diet without exacerbating their symptoms."
Meaningful Eats – "I love Danielle's recipes because they are so good I can make them for my non-paleo and non-gluten-free friends with rave reviews." Giveaway here too!