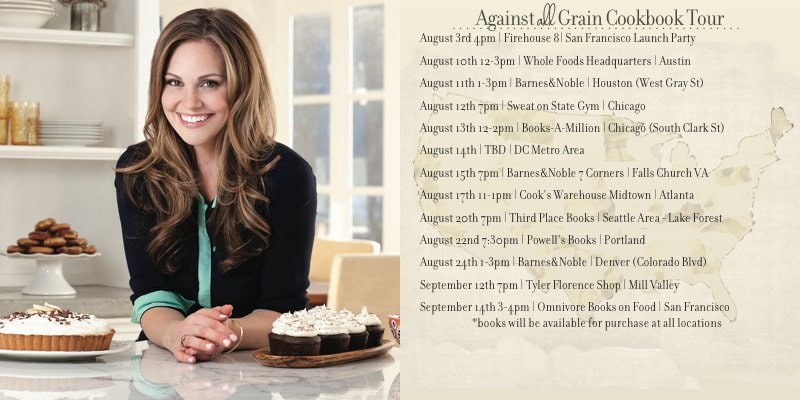 I can't believe the book will be out on Tuesday! Please mark your calendars for July 30th and flood the stores in your city to purchase it on release day! All Barnes&Noble stores will have multiple copies and there will be a handful of Costco stores that will carry it as well (locations to come as soon as I get the list!).
Thank you to every single person who contributed to my fundraiser for the book tour and for making it possible! On August 9th, I am embarking on a cross-country tour to finally get to meet you all in person. In some of the locations, I will be doing cooking demos, and in others I'll be reading a bit from my book and answering your questions. And of course, I'll be signing your copies along the way! In October or November, I plan to do Round 2 and travel to Orange County, Nashville, New York, Toronto, and Pittsburgh too so be on the look out! Find the flyers for your city below and please share them with all of your friends. The more the merrier at these events and I always love a good party! 🙂
CLICK HERE FOR THE FLYERS AND MORE DETAILS FOR EACH LOCATION
Barnes&Noble | Indiebound | GoodReads | Amazon | Books-A-Million
Some more reviews are in! Michelle from Nom Nom Paleo did a full day of cooking from my book and posted a photo essay of all of the recipes they enjoyed. She is so sweet for dedicating an entire day to review my book! And her comments brought a smile to my face that still hasn't worn off!
Michelle says "Believe me: you won't be disappointed with this cookbook. Danielle has put together a treasury of inventive and tempting treats—both savory and sweet—that will have the entire family clamoring for seconds and thirds."
A special thanks to everyone who donated to my tour!