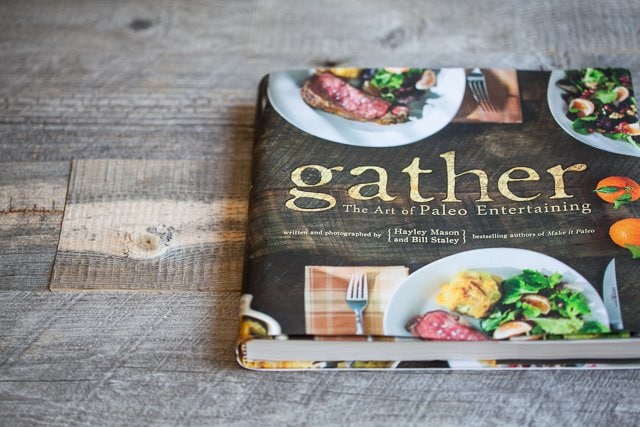 I was fortunate enough to have received an advance copy of this beautiful work of art, and it has been proudly displayed on my coffee table since I opened the package. We have a lot of people cycle through our house during the week, and every person that has flipped through it instantly falls in love. From the opening whimsical menu cards to the beautifully styled and photographed dishes, this book is entrancing and will cause any person who picks it up to want to play the role of hostess or host. With the easy to follow recipes, and lovely full-color photos, the cook will feel confident in what they are preparing and serving. The detailed planning segments will put the type-A party thrower (me!) at ease knowing which particular items they can start 3 days out, 5 hours before, or right before guests arrive. It will also whip those procrastinators into shape!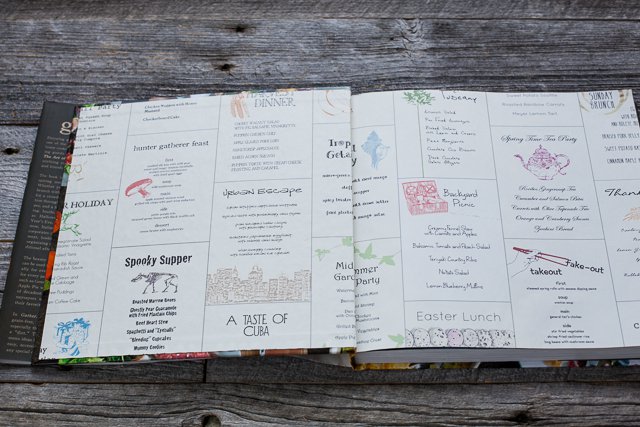 I had grandiose plans of making a few of the many recipes I've bookmarked with Asher and making some fun videos for you to watch, but my own book has been keeping my head under water and the days just keep flying by me before I am able to come up for air. Asher didn't nap today (my most productive time!) so all of my plans were at the will of a toddler. Now I am sick on the couch so if I procrastinate any longer, Bill and Haley's next book, the 30 Day Guide to Paleo Cooking, will be on my doorstep before I know it and I'll have missed my chance! I really wanted to tell you all about Gather and give away a copy sooner than later, so you'll have to settle for seeing some inside photos of this gorgeous book!
Here are just a handful of the recipes that I have been dying to make, and a taste of what you can expect to see when you first open this lovely book! I had the chance to try their rendition of General Tso's chicken last month and it was killer! I plan to see if I can substitute coconut flour for some of the baked goods recipes that call for arrowroot so I'll report back if it works for all of those on SCD!
Just leave a comment at the end of this post for a chance to win a copy of your very own!
Giveaway ends Friday May 10th at 11:59pm EST. US Residents only please (and sorry to everyone else in advance! You know I ♥ you all just as much, the giveaway laws and shipping just don't)