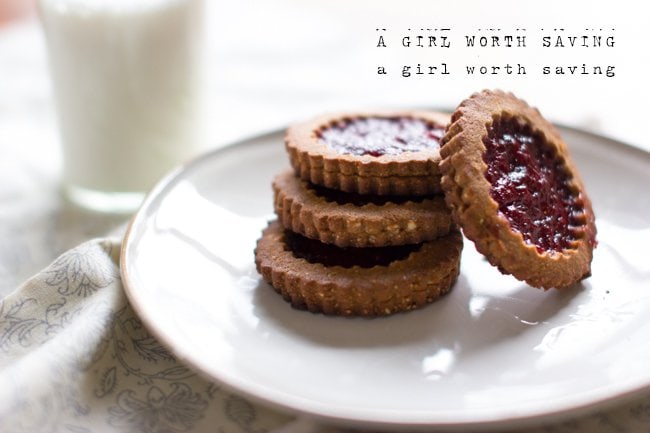 I'm busy at the Paleof(x) Conference in Austin this weekend and am having a blast and learning so much. It's also been so fun getting to meet all of my online friends in person. You guys are so fortunate to have so many bloggers and recipe developers who are passionate about Paleo foods and so willing to share with you! They are an incredibly generous group and so amazing to be around. I'm turning over the recipe post this weekend to another blogger, who unfortunately isn't here at the conference, but has beautiful photography and delicious recipes. These Strawberry Jam Cookies come to you from Kelly at A Girl Worth Saving. Enjoy!
Right now we're in a Sesame Street phase in my house and often Cookie Monster's song "C is for Cookie" is on a loop in my thoughts. Spring is also in the air and in addition to enjoying the sunlight, I'm thinking about the first crop of fresh Oregon strawberries. I admit that as a foodie snob I haven't found anything quite as delicious as an Oregon strawberry so I buy them in bulk and hoard them throughout the rest of the year.
Anyhow, Cookie Monster was destroying an impressive size cookie – seriously bigger than his head – and I immediately thought of Strawberry Jam Cookies.
There is a little work involved in this recipe but if you've ever made sugar cookies than this will be a ballpark. A couple of notes – you will need to roll the dough out and then chill it for 30- 45 minutes. You will need a larger cookie cutter and then a smaller one to cut the "frame" part. You'll end up with scraps that you need to re-roll but if you move quickly you won't have to refrigerate the dough again.

Yes, they are as good as they look so all of your effort will disappear before you know it. I hope that you enjoy them.
About Kelly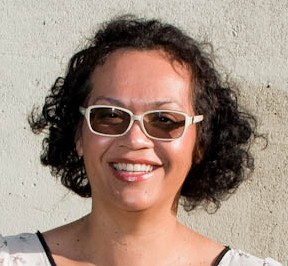 Kelly Bejelly is a Portland mom to one spirited toddler.  She blogs about grain-free and Paleo  recipes, parenting, her weight loss journey and much more on her site A Girl Worth Saving.