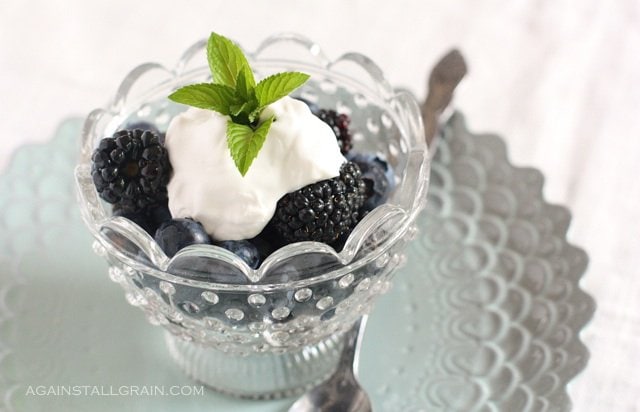 My best friend from high school is getting married today! My husband and I were the first to get married out of our friends (5 year anniversary in a few weeks!) so we've been waiting patiently for all of them to catch up and join us in this crazy married life. And then onto the next step: baby life. Where your conversations are about whether the baby has had a 'bm' (yeah not going to use the real words on a blog that focuses on food!), or sharing discipline and sleep training tactics.
I'll be standing proudly next to her today as she makes one of the biggest commitments of her life, and taking a vow with her and her fiancé to do everything in my power to help them succeed. So I'm off for a day of primping and prepping and will be lost in the world of wedding for the next 12 hours!
But I can't just write a post on a food blog without some sort of a recipe, so here's my favorite breakfast as of late. We gave up all fruit for the month of August except for berries (because they're really low in sugar), and I found amazing deals on bulk organic berries at Costco, so this little treat has been added in to my breakfast rotation. It's not so much of a recipe as giving you an idea, but here goes.
Enjoy!