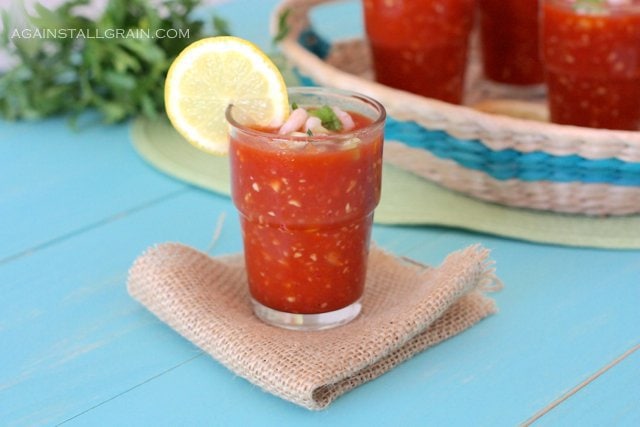 Tomato season is upon us! We took our weekly visit to our small local Farmer's market and the aisles looked like a sea of red, speckled with yellows and oranges from the gorgeous heirlooms that are currently in their prime. Heirloom tomato season, in particular, is my favorite time of the year. The unusual shapes and colors conjure up memories of fairy tales and picture books. I half expect them to turn into a carriage!
Heirloom tomatoes are open-pollinated, meaning they are not genetically altered in any way. They are left to take their natural shape and color, rather than being cross-bred to achieve that uniform red color and perfectly round shape we all know so well. They're bursting with flavor and each fruit is unique. Because of this unique taste, the seeds of heirloom tomatoes are exactly that: Heirlooms. The coveted seeds are passed down through generations and some varieties have been being cultivated for over 50 years. So next time you bit into a slice of an heirloom, know that you are partaking in some family's rich heritage!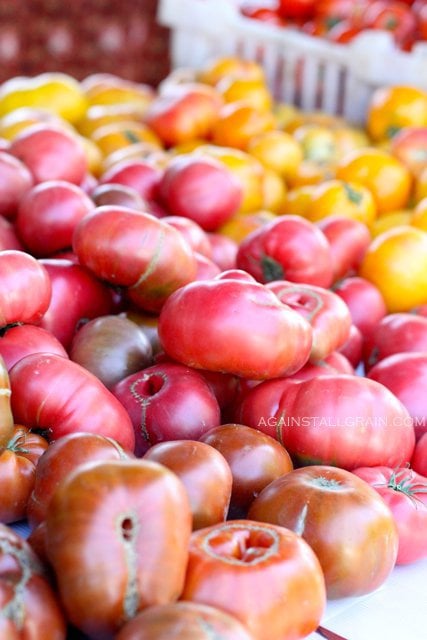 When we had the blender giveaway last week, a huge number of you said the first dish you would make was gazpacho. I guess you all have caught the same tomato fever that I have, because I made this cool and refreshing soup a few weeks ago and have just been waiting for the right time to share it with you! We have had a heat wave here in the San Francisco Bay Area, so this cold soup is the perfect answer when you're avoiding turning on your stove or even hovering over a hot barbecue. You can make this in a food processor or blender, whichever you have accessible. If you don't have access to heirloom tomatoes, vine ripened will work too.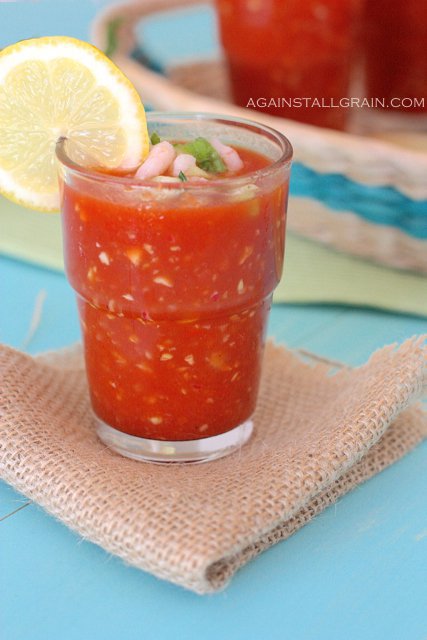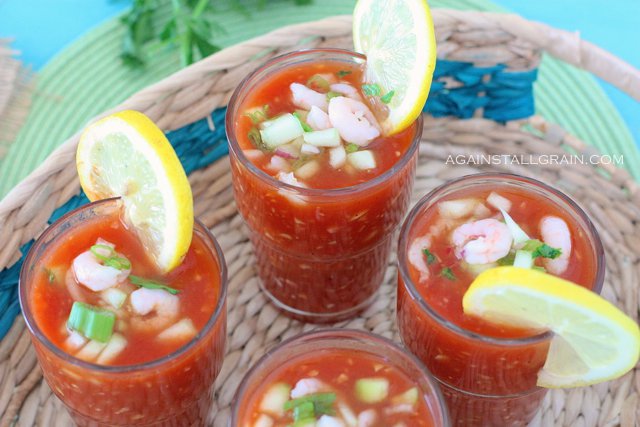 Shared with Wellness Weekend