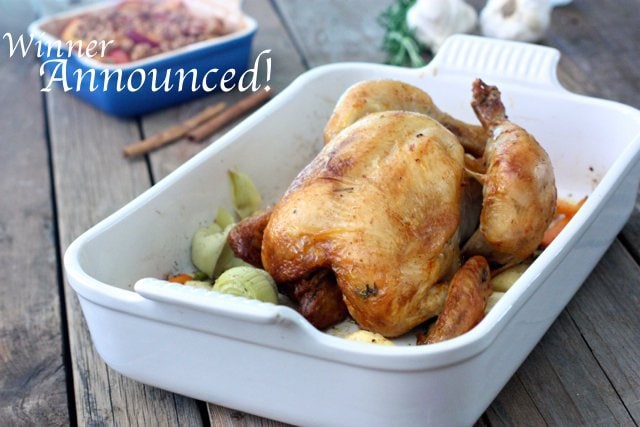 Happy 4th of July to everyone in the States! We are spending the rest of the week and weekend in Tahoe and as I was gazing out at the majestic mountain range and blue-bird sky, I remembered I owe you all the results of the giveaway! Most of you are probably off celebrating with loved ones or possibly at a parade; but before the firework spectaculars begin, I wanted to announce the winner of the two Le Creuset baking dishes.
Arleen – you are the lucky winner. Please contact me via
Facebook
or
email 
within 48 hours to claim your prize!! 

Thank you so much to all who participated.
Oh if you didn't win, don't worry! I've read through your comments and will be picking out one of the most popularly coveted Le Creuset items to give away next! I'm not sure when it will happen yet, but you will all have another chance to win down the road!