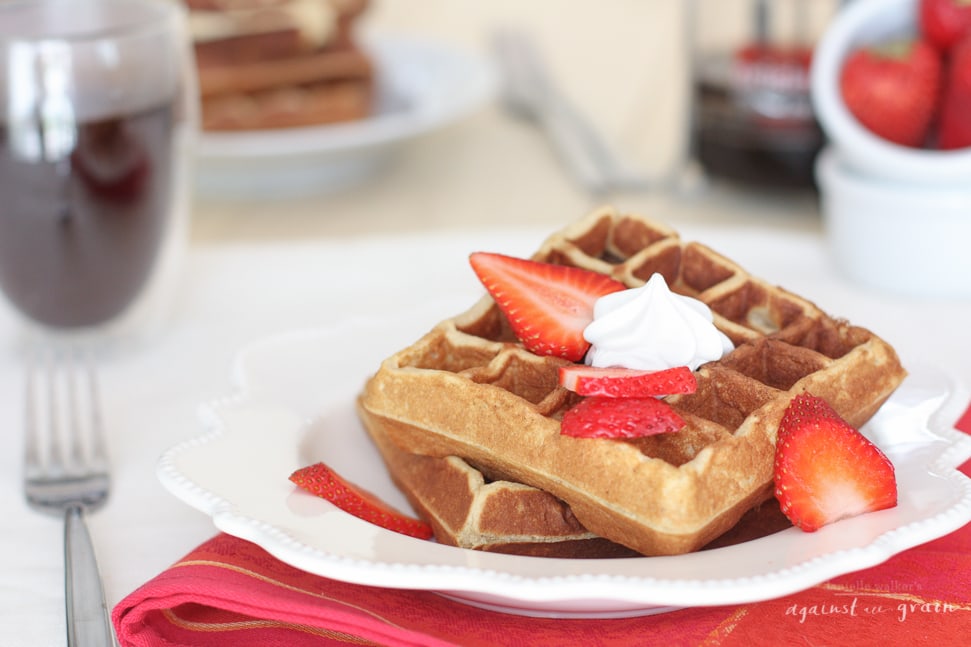 These grain free waffles have become one of my most popular recipes. They were so popular I had to include them in my first cookbook Against all Grain so you could have the recipe at your fingertips at all times!
Finding an easy grain free waffle recipe is tough. Most of them require abstract ingredients and a lot of mixing, and many of them do not deliver on taste and texture.
This is my type of breakfast. Throw all of the ingredients into a blender, blend for 30 seconds, then let the waffle maker do the cooking. It's satisfying, filling, delicious, and comes together in no time!