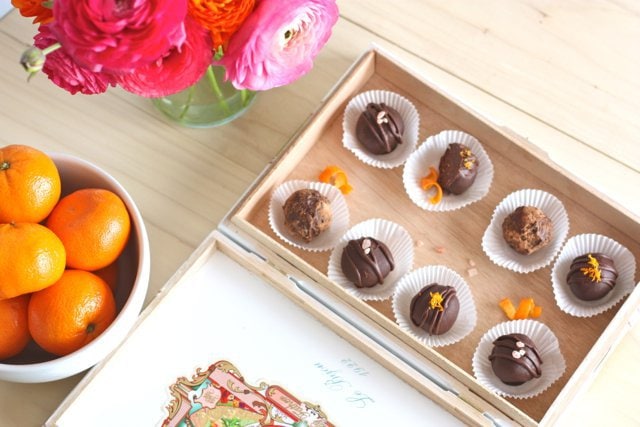 It may not be the case for everyone, but this mom loves chocolate. Read on to see my recipes for my Dark Chocolate Pink Salt Truffles and Cappuccino Truffles
I'm making a variety of these raw chocolate truffles for all of the special moms in my life this year for Mother's Day. Of course, I'll be storing some in the freezer for my own Mother's Day treat as well!  My little man isn't big enough to make me anything, but he recently got the hugging thing down and offers me hugs and kisses all day long. That is better than any gift in my opinion!
Here we are back when this special little human being entered our world. Almost two years later and he brings us more joy than we could have ever imagined. I had quite a rough couple of years prior to getting pregnant with him, including infertility issues and losing twins to a rare chromosomal abnormality at 12 weeks.
Asher was our little miracle and I thank God daily for giving me the gift of being his mom. His name means blessed and happy, and it couldn't be more accurate! As a toddler, his sense of wonder and excitement make me see life through new eyes every day. The simplest things will make a huge smile spread across his face and his blue eyes light up. And that laugh. Oh, that little infectious laugh!
I swear my heart could explode with the incredible amount of love I feel for this kid!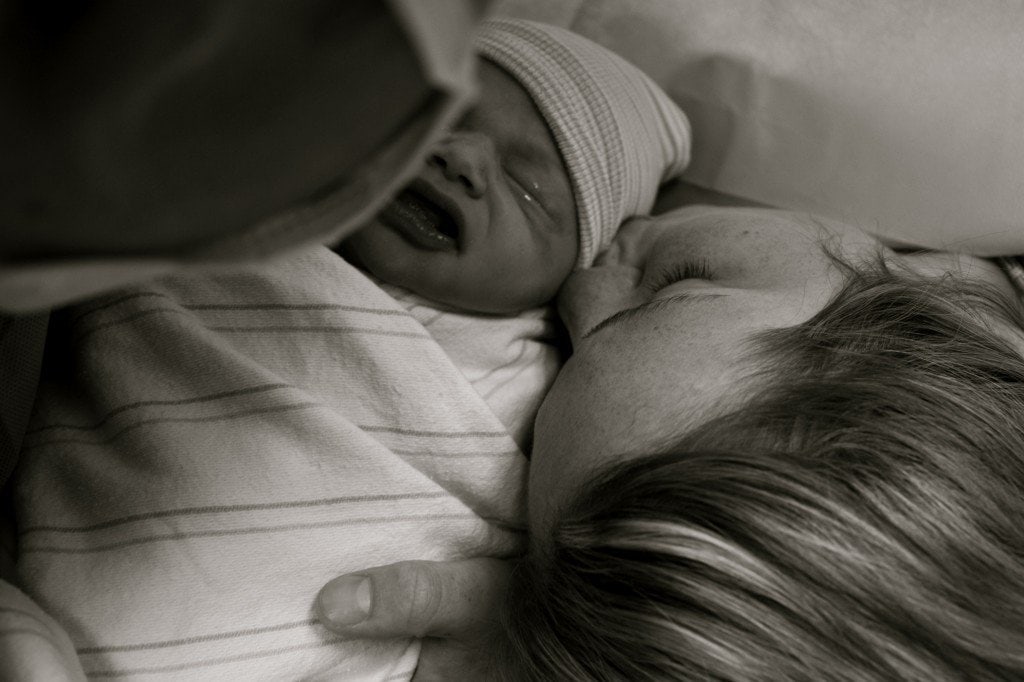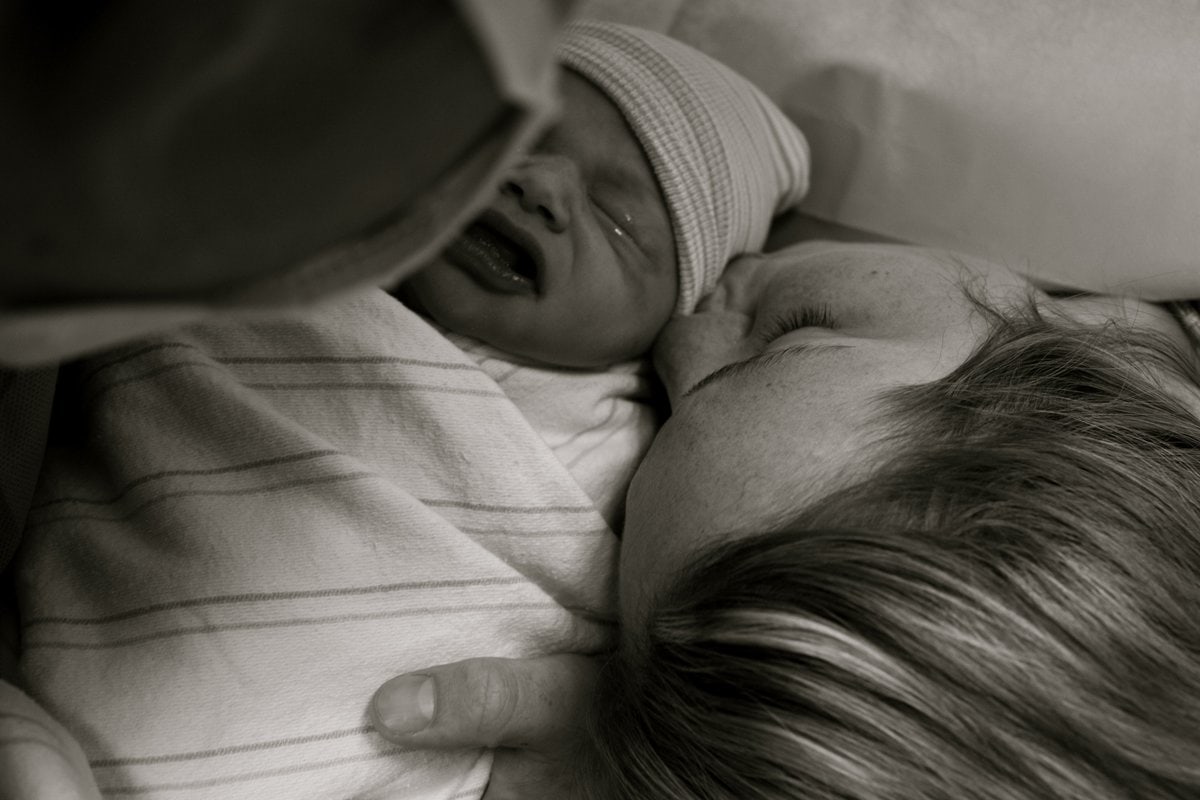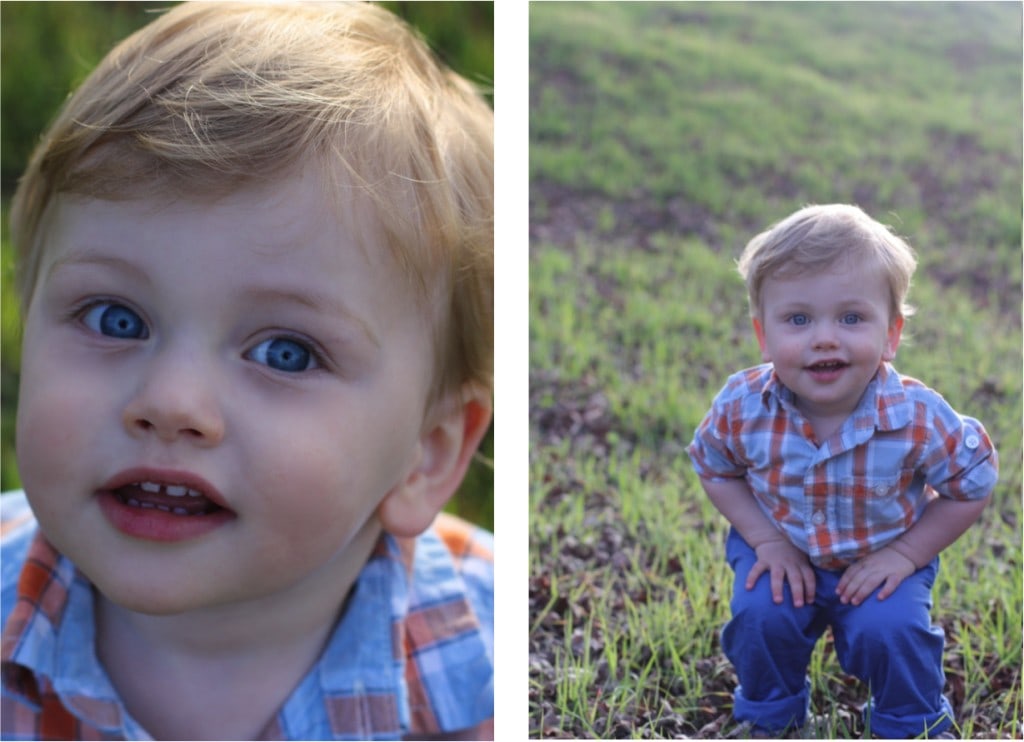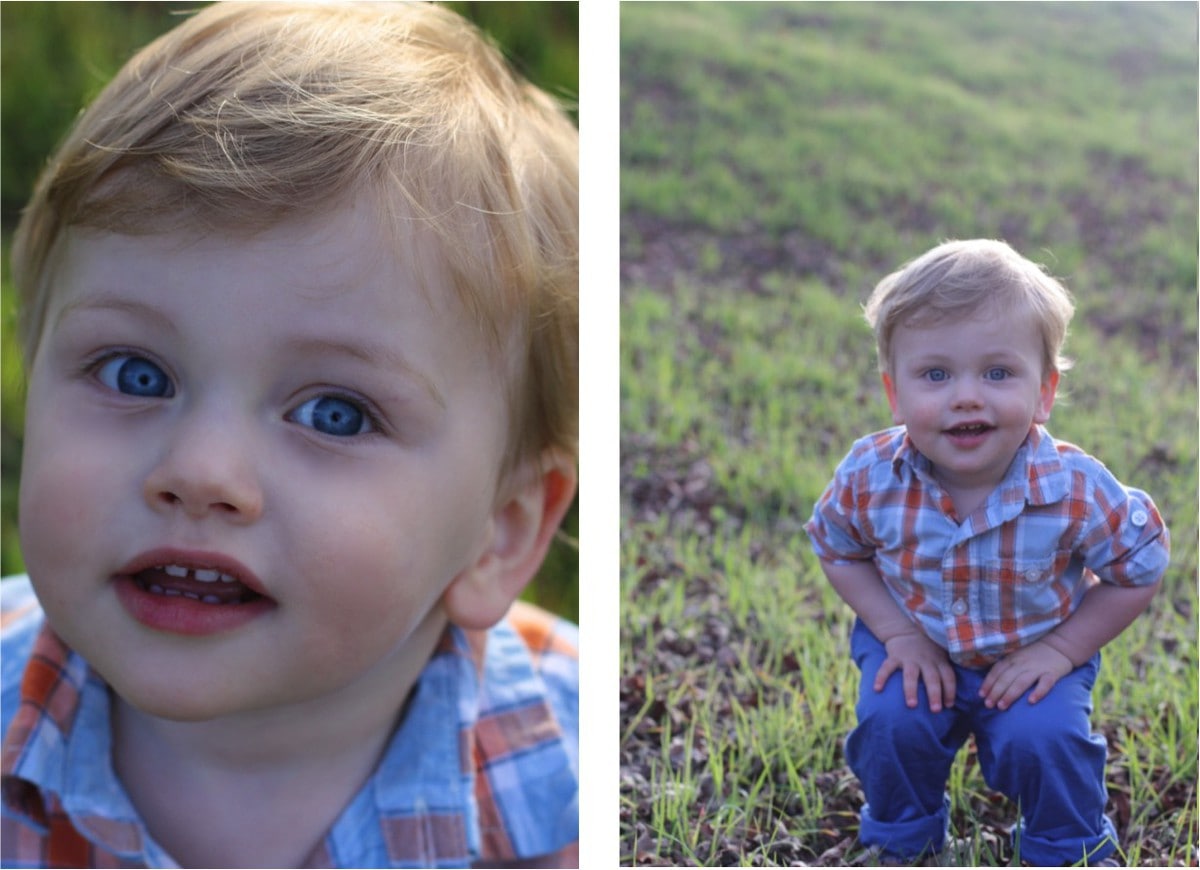 Being a mom is by far my greatest achievement. It is the hardest job in the world, but incredibly rewarding. Having the responsibility of molding and shaping a human life is a lot of pressure, but I wouldn't trade it for the world! I want to honor all of the mom's in my life this year by telling them that I admire them for all they do… and by giving them chocolate.
Here's two different flavors in addition to my Mandarin Chocolate Truffle. The base ingredients and directions are all the same, but you can play around with the flavor and outer coatings. I like to roll the Pink Sea Salt Truffles in the hard chocolate coating, but I prefer the Cappuccino Truffles rolled in a little cacao powder.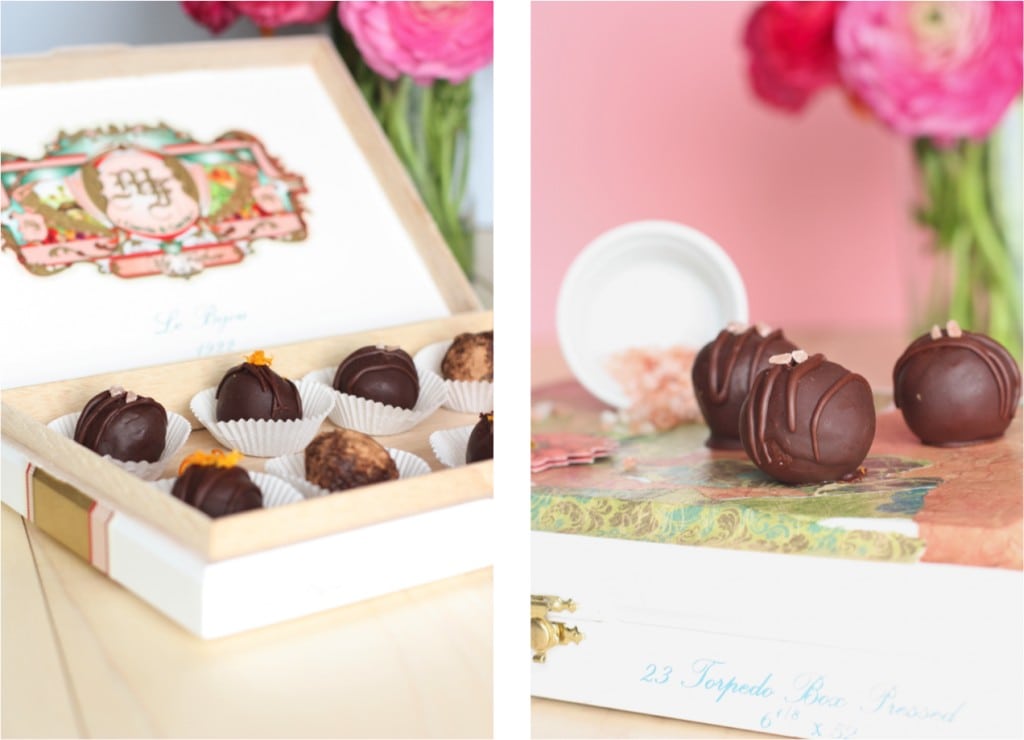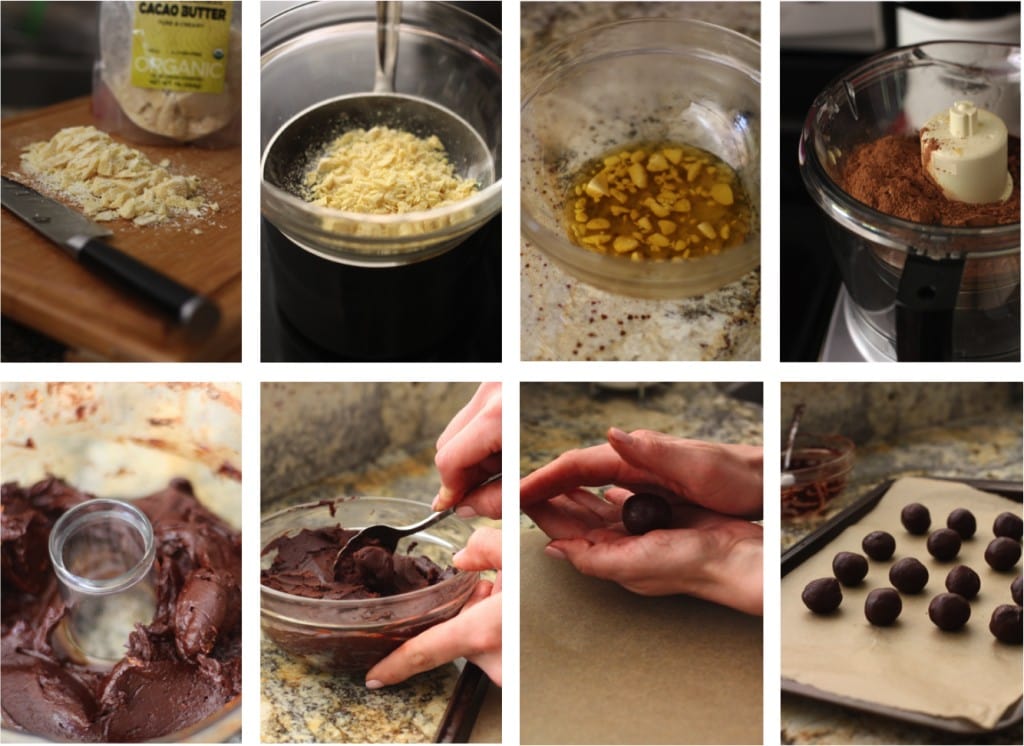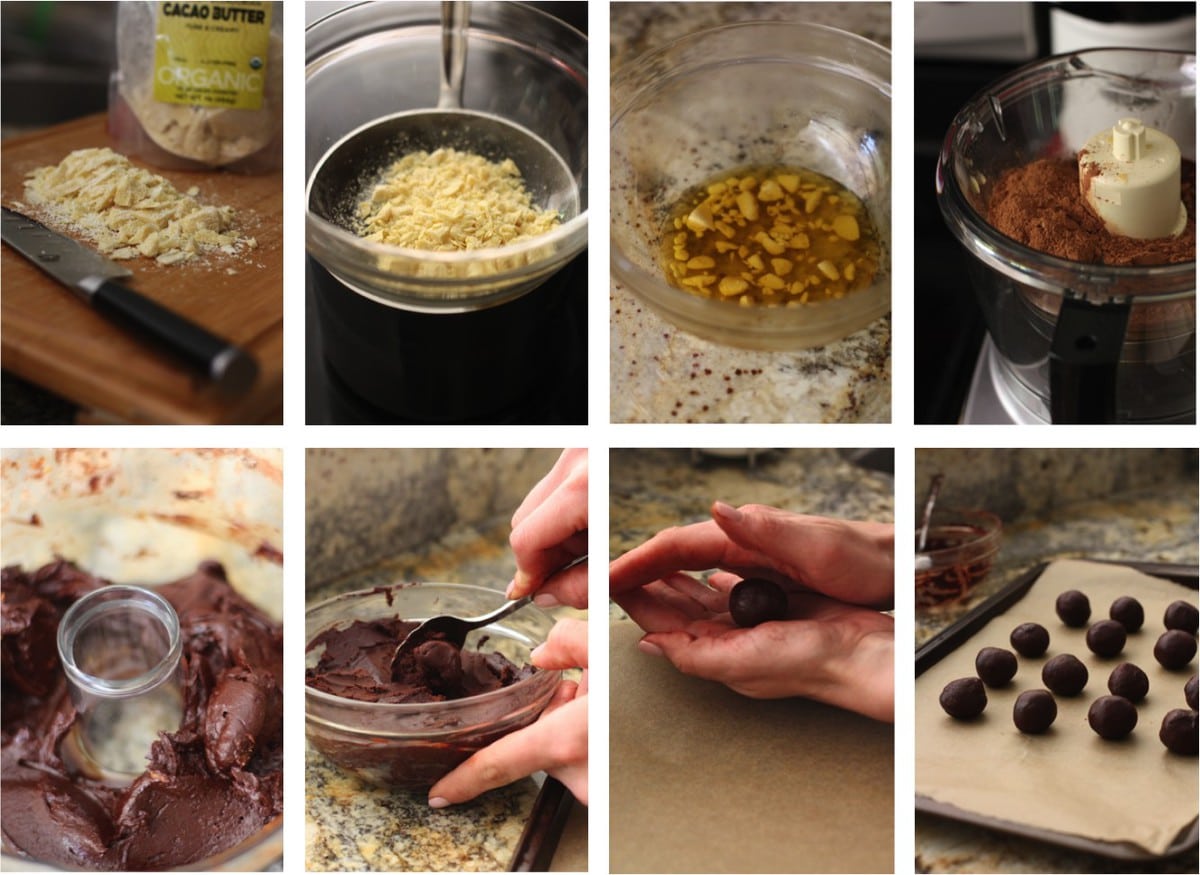 *Note: not all steps are pictured above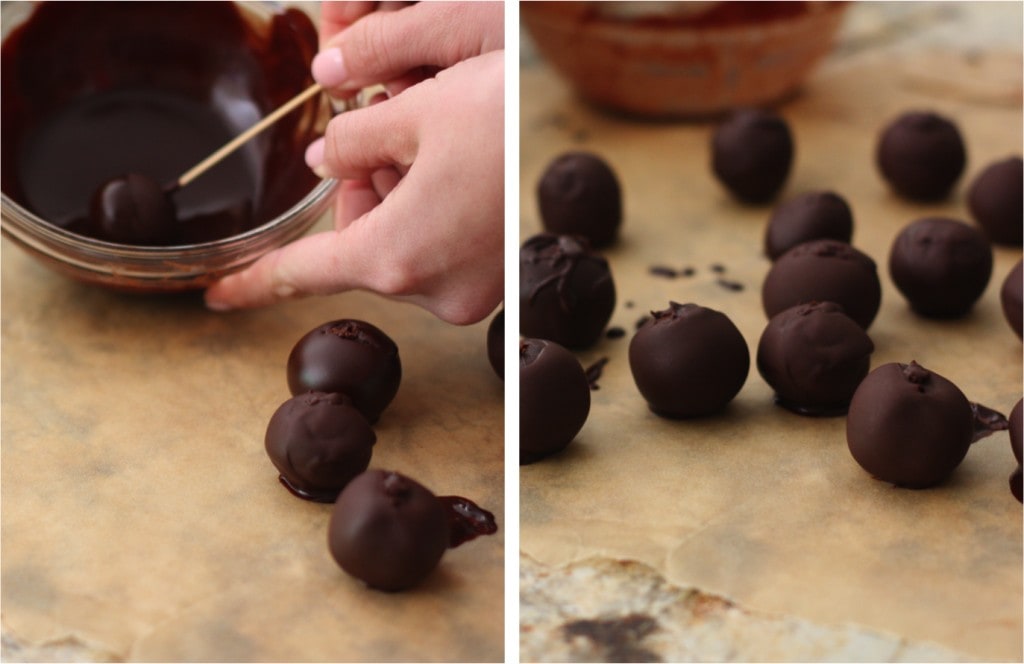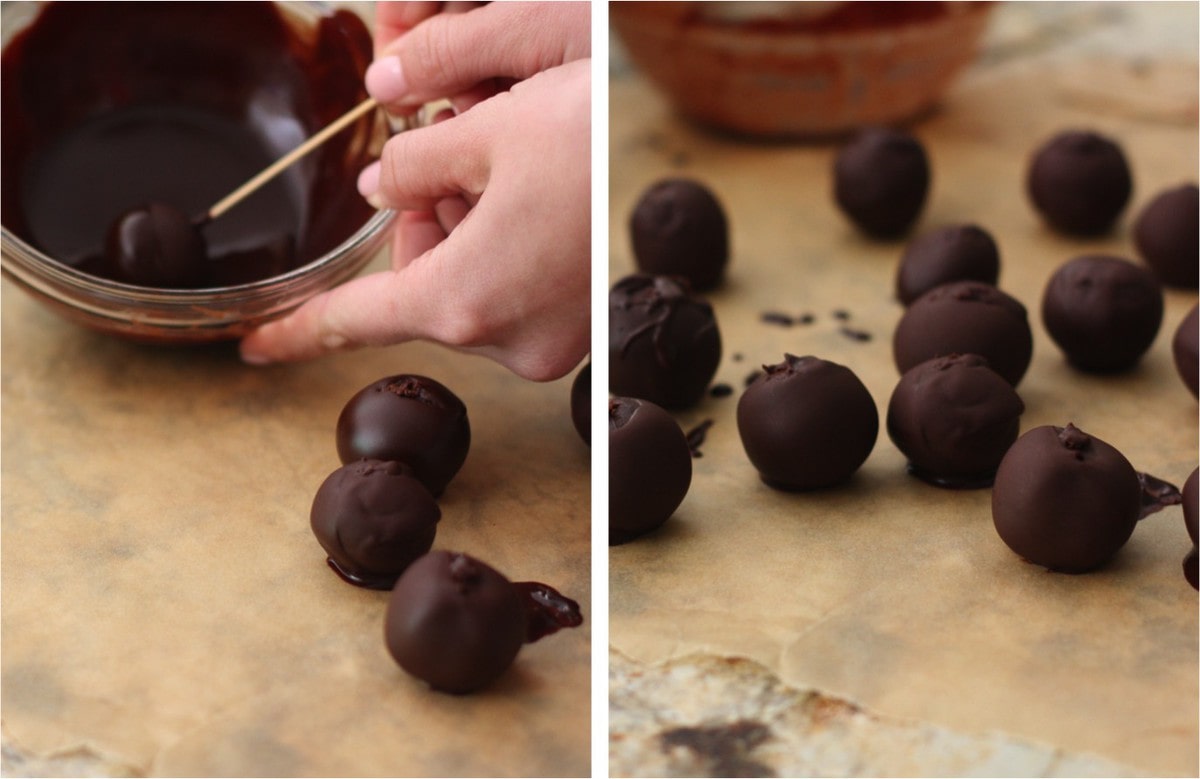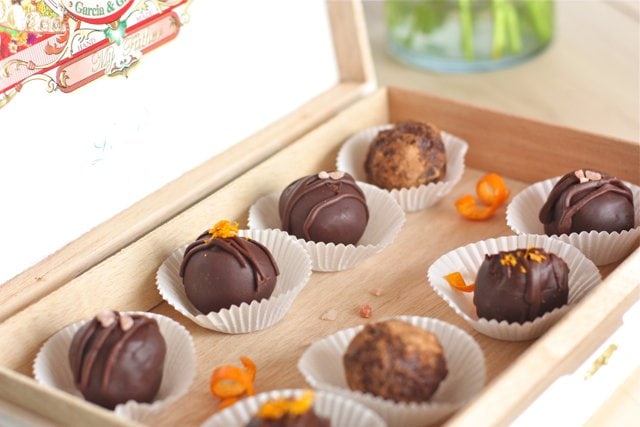 GIVEAWAY CLOSED: And to help you get started making these little morsels,

Artisana

is giving away some of their fabulous butters to two lucky winners!
The first winner will receive a 1.8oz brick of their raw organic Cacao Butter + a variety pack of their single serving squeeze packets.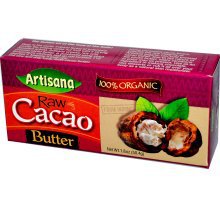 Second place will get an 8oz jar of their creamy, dreamy Coconut Butter and will also receive a variety of their squeeze packets.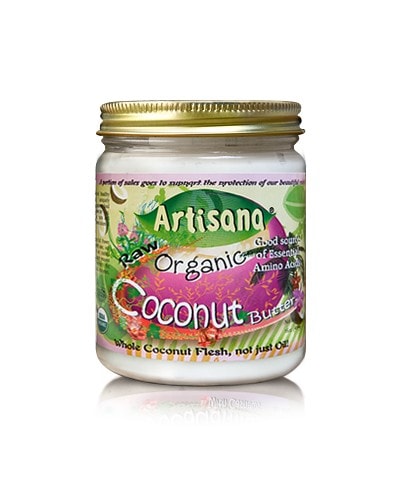 Here's how to win:
1. Follow Artisana Organic Foods on Facebook for recipes, product updates, and specials.
2. Copy and paste the following statement into your Facebook status:
Enter to win Artisana Organic Nut Butters from @Againstallgrain and make some delicious Mother's Day treats! https://againstallgrain.com/2012/05/06/mom-loves-chocolate/
Leave ONE comment below telling me you've completed both of the tasks above.
Terms and Conditions
Giveaway ends on Tuesday May 8th at 6pm PDT. Any entries submitted in the comments section after this time will be automatically deleted. Winners will be selected using a random number generator. The winners will be announced on Wednesday morning May 10th on the AAG Facebook Page and will have 48 hours to contact AAG to claim their prize. A runner up will be chosen if the first winner fails to do so.  Entrants must be 18 years and older and live in the continental United States. One comment allowed per person.
Shared on Allergy Free Wednesdays