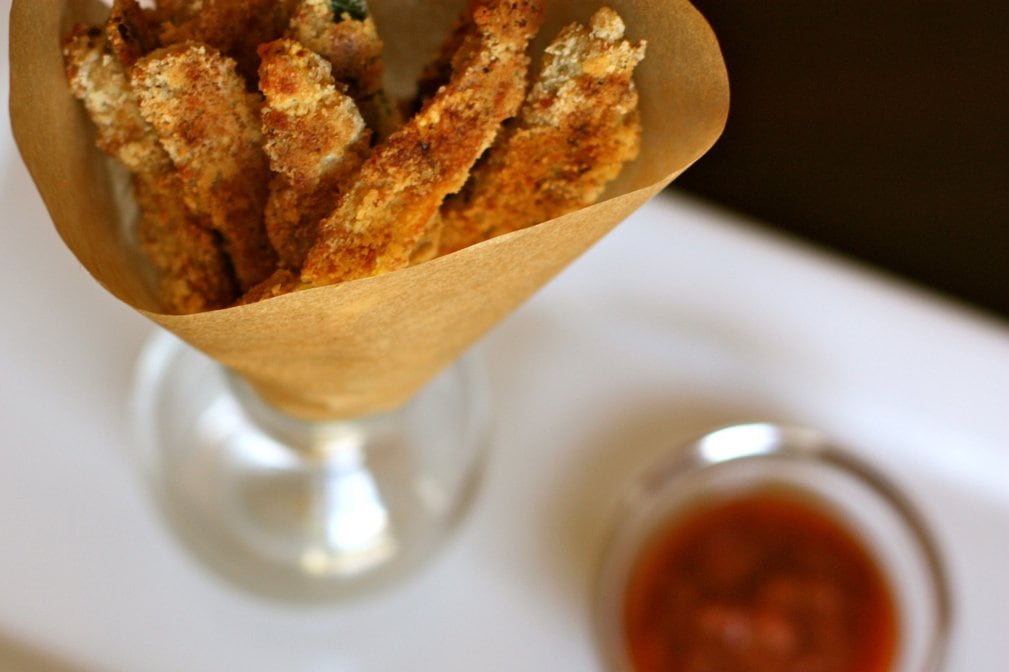 These "fries" are actually not fried at all. I tried them both ways, and much preferred the baked version. Very surprising considering my love for french fries!
They are super easy to make and are a great snack or appetizer. Serve them hot with a side of warm marinara sauce or dipping sauce of your choice.
Enjoy hot with your favorite dipping sauce!