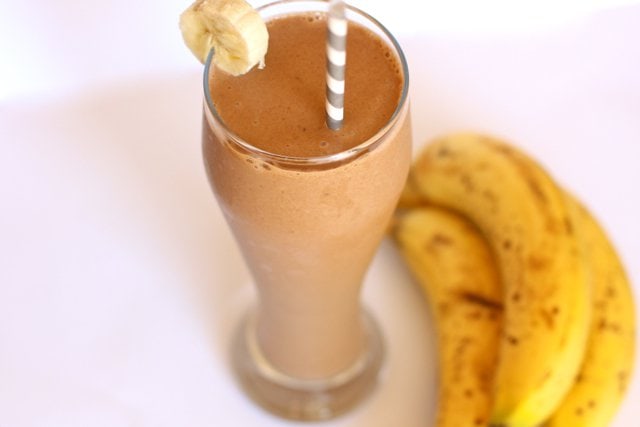 I love an easy shake that I can use as a meal replacement in the morning if I'm short on time, or as a snack in the afternoon when I can't make it to dinnertime. I especially love it when it involves my two favorite super foods: flax and raw cacao. I hope you all enjoy this recipe for a Dairy-Free Chocolate Peanut Butter Banana Smoothie!
I've been using flaxseed a lot lately, especially since I was told to stay away from eggs for a while. Flaxseed has a multitude of nutritious benefits, and has been linked to lowering your risk of heart disease, stroke, cancer, and diabetes. It is also packed with fiber, antioxidants and Omega-3 fatty acids.
Cacao powder has a greater number of antioxidants than any other food tested so far. It beats out red wine, blueberries, acai and green tea. It is rich in iron and potassium, which can also reduce the risk of hearth attacks. I love Navitas Naturals brand, which is certified organic, kosher, gluten free and vegan. You can buy it for a much cheaper price on Amazon than in the stores.

This recipe is primarily vegan, except for the honey. To make it fully vegan, sub in a different sweetener. You may need to use more less, depending on which you use. For SCD, you can omit the flaxseed and the cacao and you'll have a banana peanut butter shake which is just as creamy and lovely.