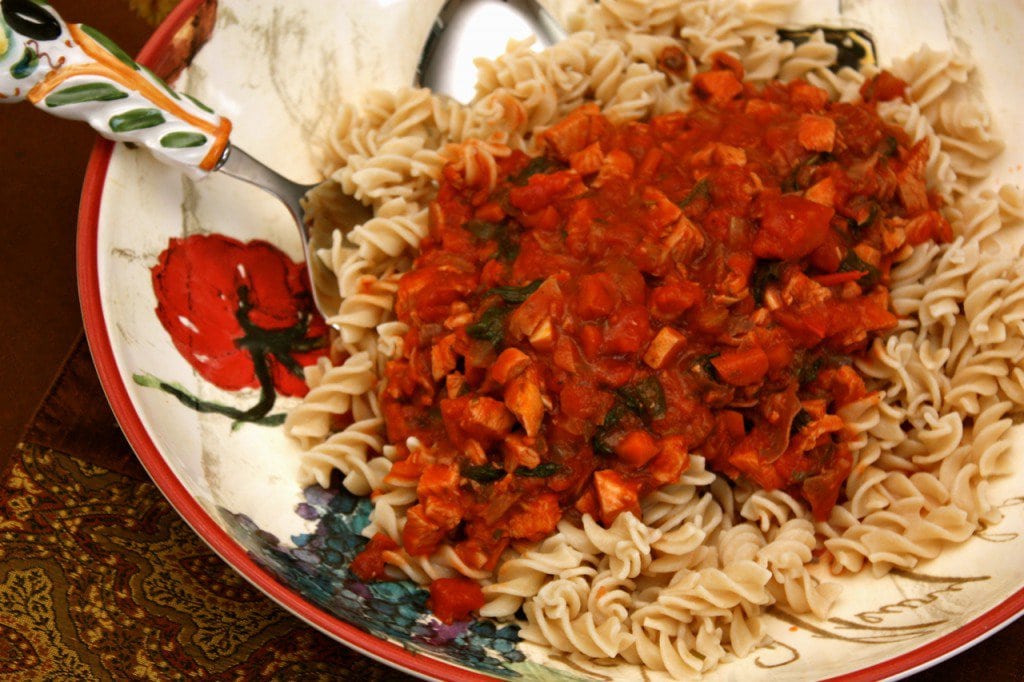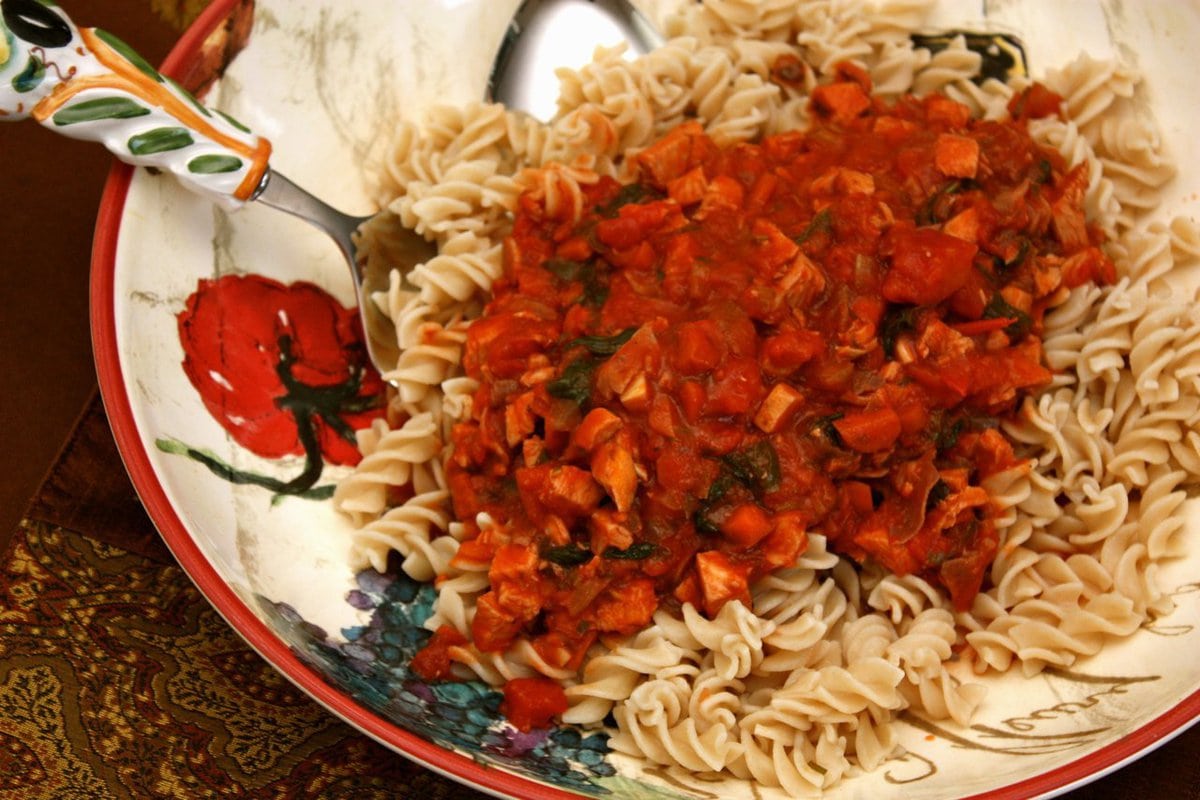 This dish was created out of leftovers.
And laziness.
It was a Saturday and I put off going to the store all day, so when it came time for dinner, I found myself in a pickle. We've been trying to save money by not going out, so I rummaged through the fridge and pulled out the ingredients that I thought could make a decent Italian bolongnese-type sauce.
I had a bunch of beautiful carrots from recently making my Carrot Raisin Muffins, prosciutto from a Pear and Goat Cheese Salad, leftover grilled chicken and spinach from my Mango Spinach Salad, and a half can of coconut milk after experimenting with a new batch of Chocolate Peanut Butter Ice Cream.
You're probably thinking: "Coconut milk in an Italian sauce recipe? Gross."
I used to add a little heavy cream to my sauce recipes to help cut the acidity of the tomatoes, but since I'm dairy free I've been using coconut milk. I imagine any milk would work (almond, hemp, etc.), but coconut milk has the heaviest consistency and the light type doesn't have as strong of a coconut flavor.
Luckily I always keep brown rice or quinoa pasta in the cupboard for my guys, and had some frozen spaghetti squash on hand for myself. For a tutorial on how to prepare spaghetti squash, click here.
I love that a traditional bolognese sauce is filled with vegetables and you barely even notice them. If you chop them small enough, they almost add more of a meaty texture to the sauce. What I love even more, is that my 15 month old doesn't notice them either!

Buon Appetito!