Thank you so much for purchasing a copy of my new cookbook, Eat What You Love!
If you are sensitive to eggs, I've provided an egg-free version of the pudding in the book below!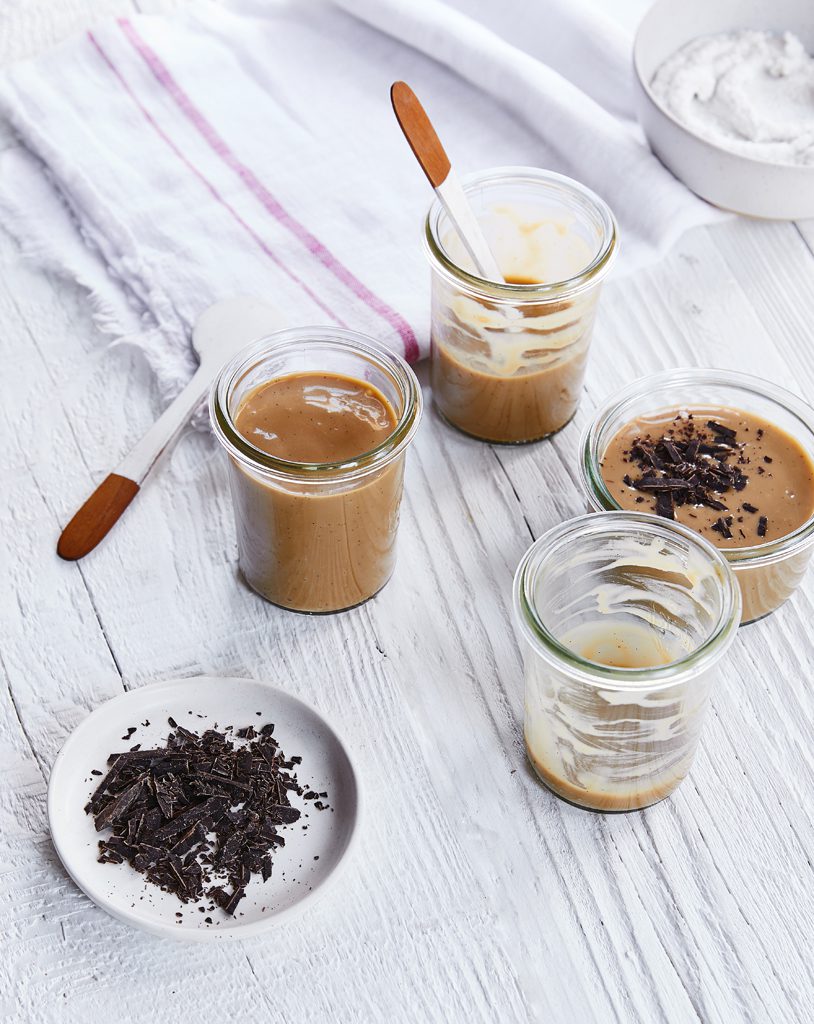 Egg-Free Pudding Base
Turn this egg-free pudding base into whatever flavor you'd like!
Pour the cashew milk in small bowl and sprinkle the gelatin over top. Allow it to bloom (or soak up the liquid) for 5 minutes.
In a medium saucepan over medium heat, warm the coconut milk. Add honey, arrowroot, and salt stirring until combined. Switch to a whisk and add the cashew milk with gelatin in a thin drizzle, whisking the whole time, so that no lumps form. Once all of the milk is added, you can switch back to a spoon. Cook over medium heat stirring frequently, until the mixture comes to a gentle simmer and the gelatin has dissolved completely. Off the heat, stir in the vanilla extract. Transfer pudding to a bowl and press a piece of plastic wrap directly on top. Chill in the refrigerator for 2 hours, until set.
Use electric hand beaters or transfer pudding into the bowl of a stand mixer fitted with the whisk attachment and beat for 1 minute on high, until smooth and fluffy.
Chocolate Pudding : Whisk 2 ounces chopped chocolate into the mix after removing the pudding from the heat.
Butterscotch Pudding: Heat 2 tablespoons ghee with 1/2 cup palm sugar + 1/4 cup maple sugar in the saucepan over medium heat until golden brown. Follow remaining steps, but omit the honey.