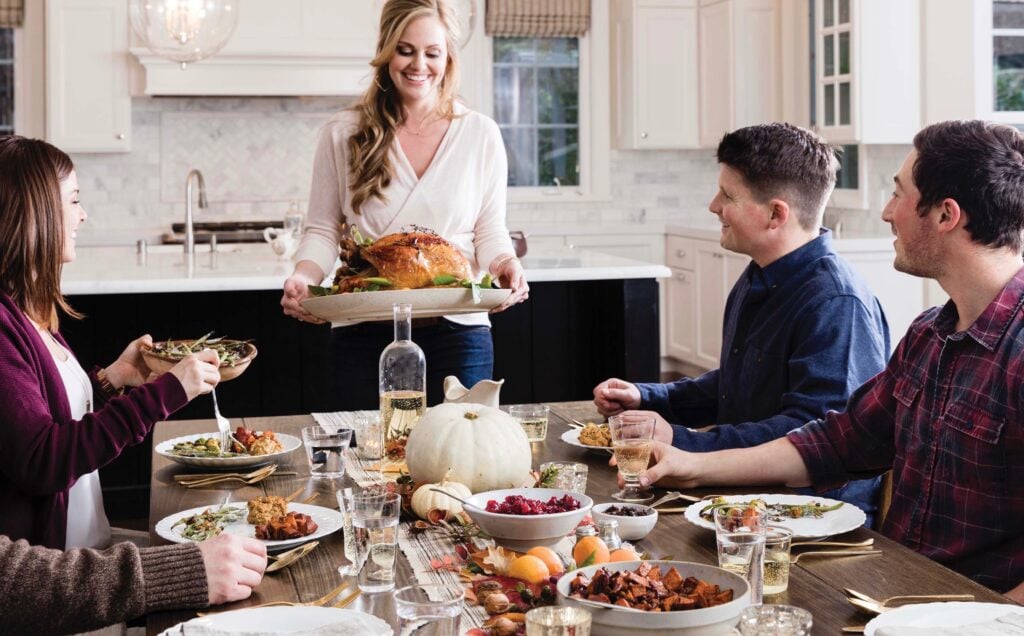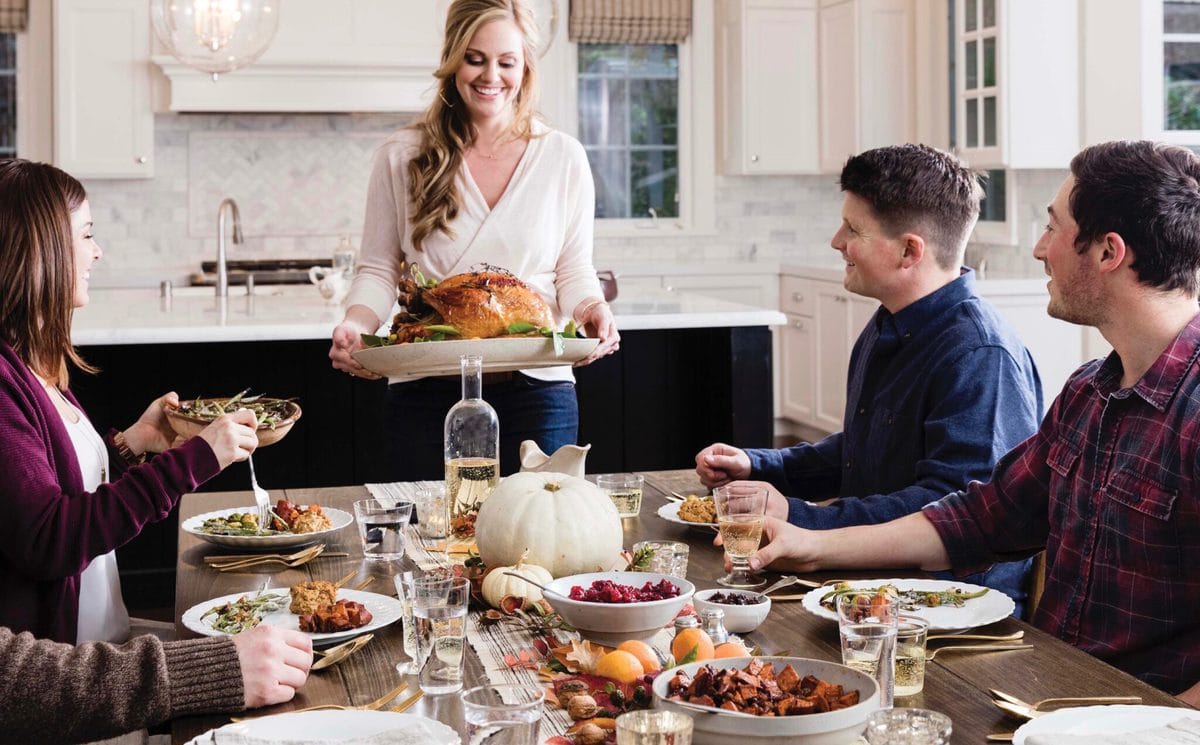 This post is sponsored by our friends at ButcherBox
Hello Friends! The best time of the year is quickly approaching us! Thanksgiving is officially 1 month away, so it is time to start planning your holiday menus and I have something very exciting for you today regarding the star of the show – the Thanksgiving Turkey!
During the holiday season, I tend to go to the grocery store a lot more than usual. I find that I forget things, or the stores are often sold out due to high demand. This year, I am using ButcherBox to help minimize trips to the grocery store as well as cutting down on cost. I'm partnering with ButcherBox to give you the best gift of the holiday – a FREE free-range all-natural turkey! Plus, I am sharing my Brined and Roasted Turkey recipe from my Celebrations cookbook that is a massive fan-favorite. Anyone that has the book and has made it says they will never make their thanksgiving turkey any other way.
The greatest news is the waitlist is finally over, so you can sign up for your monthly meat subscription, and take advantage of the free turkey special today!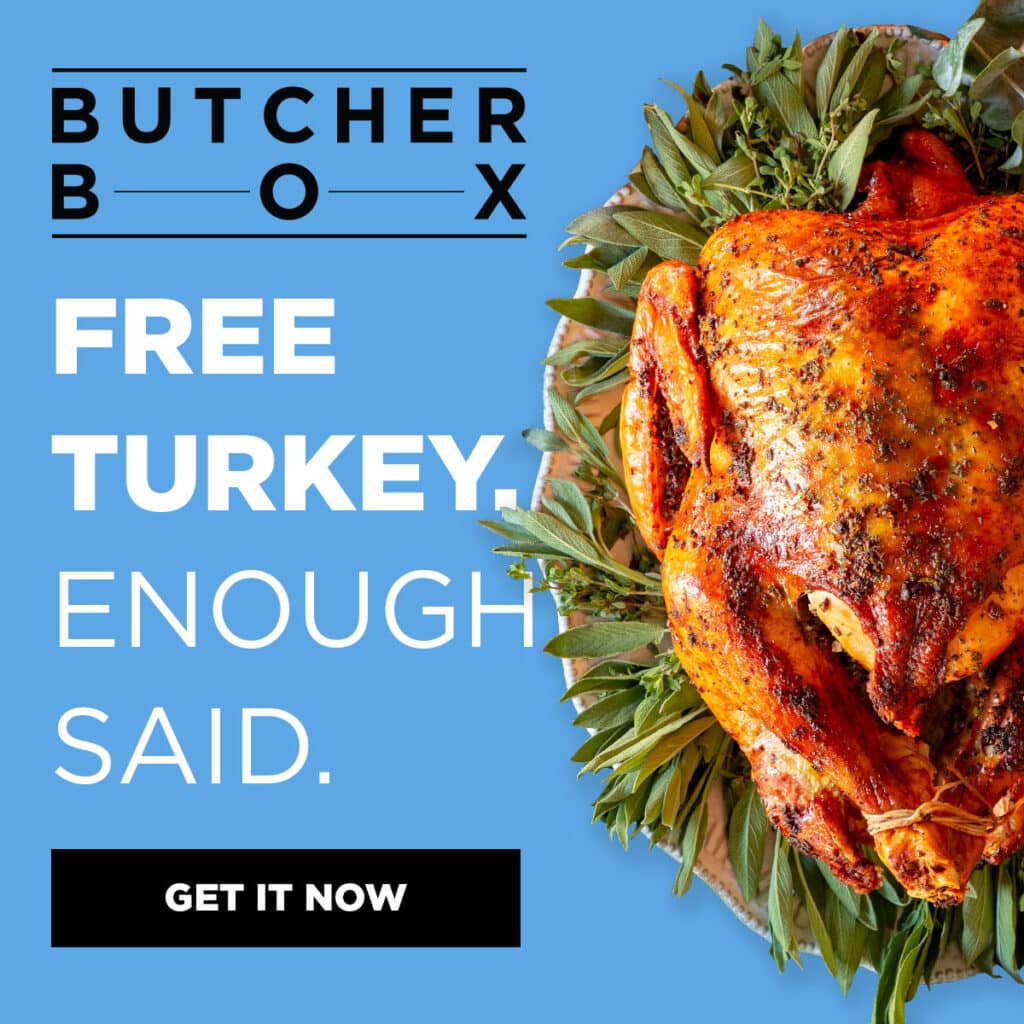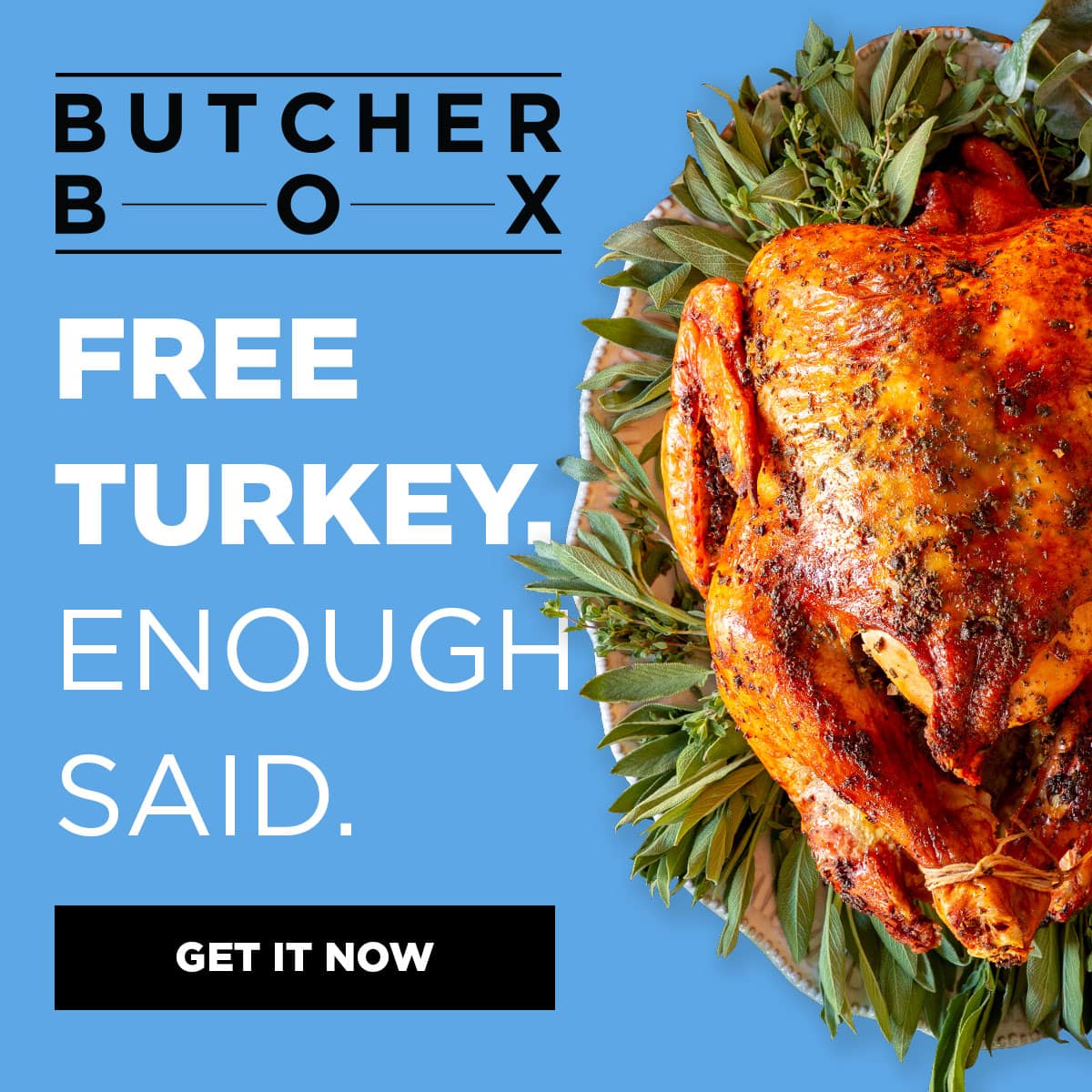 ButcherBox- High-Quality Meat To Your Doorstep
You have probably heard me talking about ButcherBox before over on my Instagram, but in case you haven't heard- ButcherBox is a sustainable meat subscription company that delivers high-quality meat you can trust right to your doorstep. I find it incredibly helpful to be able to order all my meat online and have it delivered to my door from a company I can trust. It helps save me from taking multiple trips to the grocery store, especially during Thanksgiving and the holiday season. It also helps save on costs! On average ButcherBox only costs about $6 per 6 oz serving.
Sourcing
All of ButcherBox meat is carefully sourced and is 100% grass-fed and pasture-raised beef, free-range organic chicken, heritage breed pork, and wild-caught seafood. ButcherBox cares about animals and our planet. They believe in animal welfare as well as supporting local farmers. All of their animals are humanely raised and are never given antibiotics or added growth hormones. 
Convenience and Flexibility 
They give you a variety of box options and flexibility with delivery frequencies to fit your specific needs. You can cancel at any time with no penalty, plus all orders ship free.  The meat is frozen at just the right time to guarantee maximum freshness, and each piece is individually vacuum-packaged. I love that they are individually packed because I can use them as needed rather than all at once and I've never had spoiled or thawed meat when my box arrives on my doorstep.
Amazing deal, don't miss out! 
From today until November 15th, ButcherBox is giving away 1 free 10-14 lb free-range, all-natural preservative-free Thanksgiving turkey along with your first subscription box! All you have to do is click here, and sign up for your first box. You can get ahead and start ordering your meat for this Holiday season. Or just order some of your favorite meats for your day to day needs! I especially love their heritage pork breakfast sausage and sugar-free bacon, organic whole chickens, and grass-fed Chuck Roasts.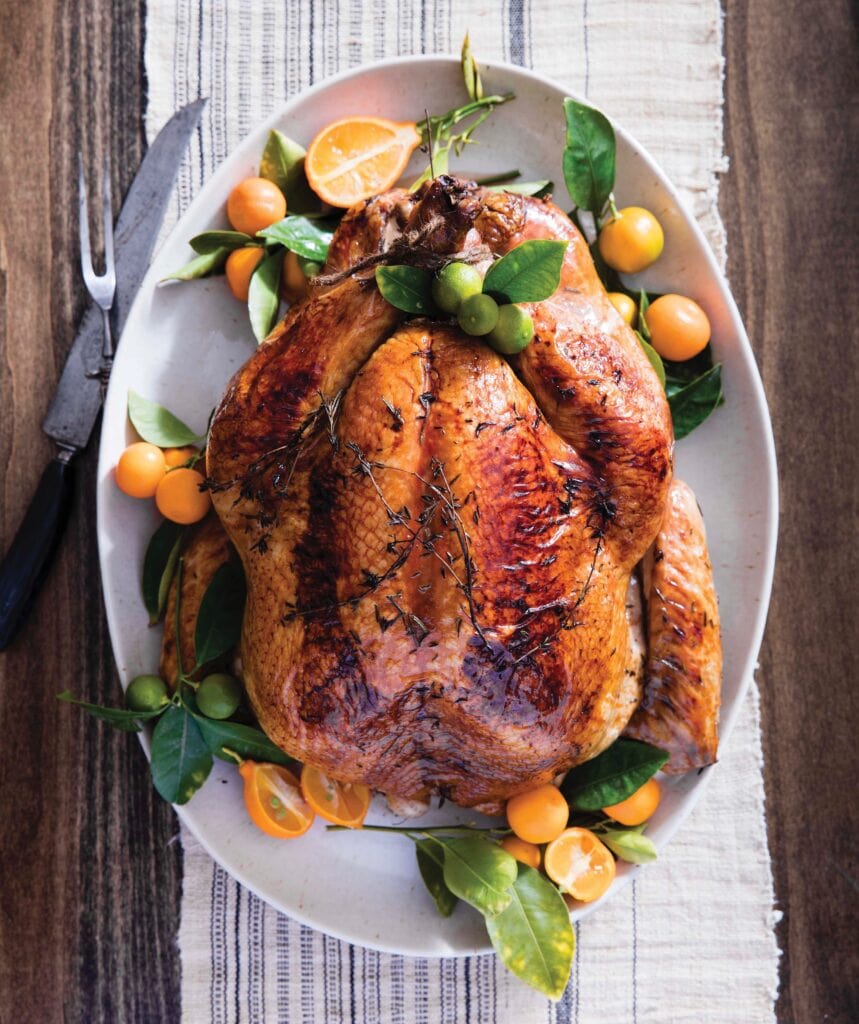 In honor of this amazing deal, I am sharing my Brined and Roasted Turkey Recipe from my cookbook Celebrations below! I hope you all enjoy this upcoming holiday season and your ButcherBox subscriptions! 
Shop This Recipe!
Reprinted with permission from Danielle Walker's Against All Grain Celebrations: A Year of Gluten-Free, Dairy-Free, and Paleo Recipes for Every Occasion by Danielle Walker, copyright © 2016. Published by Ten Speed Press, an imprint of Penguin Random House LLC.
Photography credit: Erin Kunkel © 2016