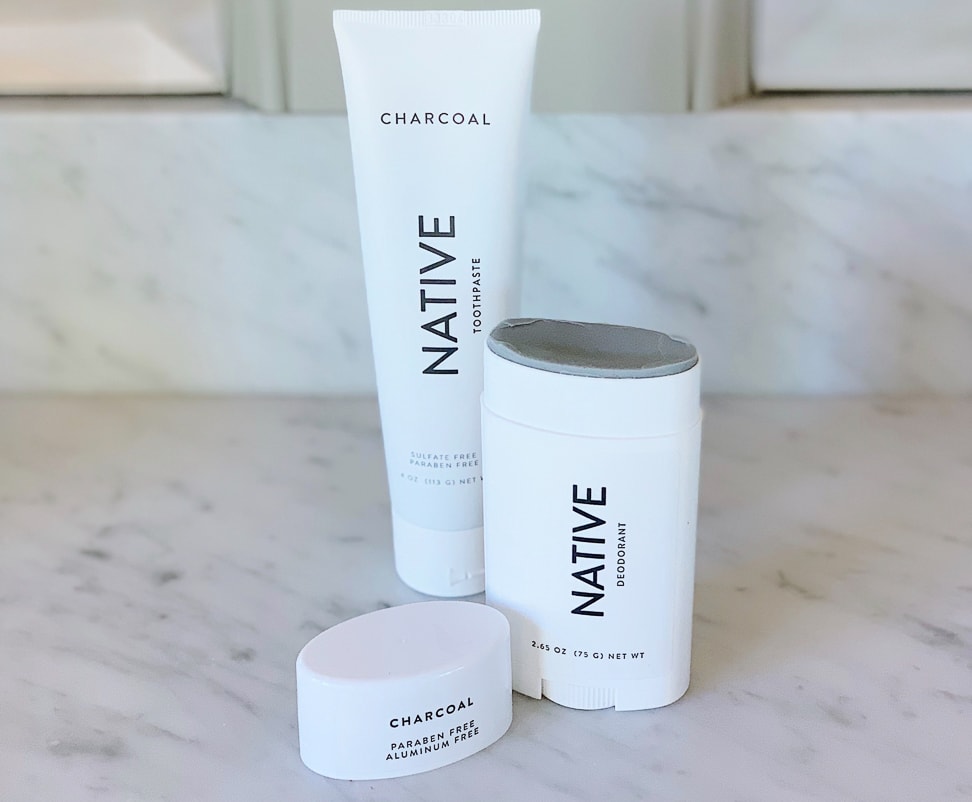 Let's talk about natural hygiene products. Like deodorant and toothpaste.
A lot of us are women here on this blog, and the majority are mothers. It seems that when we're carrying a child inside of us, or feeding one from our bodies, we start to care a lot more about the products we're using in addition to the food we're eating. That was definitely the first time I started thinking about it all. I wanted to get away from the aluminum, artificial scents, sulfates, and parabens in deodorants, and the parabens, sulfates, and fluoride in toothpastes to protect my growing baby; but didn't realize how much better it is for me too.
Native was the brand that I ended up trusting and loving after trying nearly a dozen non-toxic and natural deodorants that all failed the test. Theirs didn't, and it worked for Ryan too! I've been using the deodorants for a couple of years now, but just recently started using their toothpaste and I LOVE it.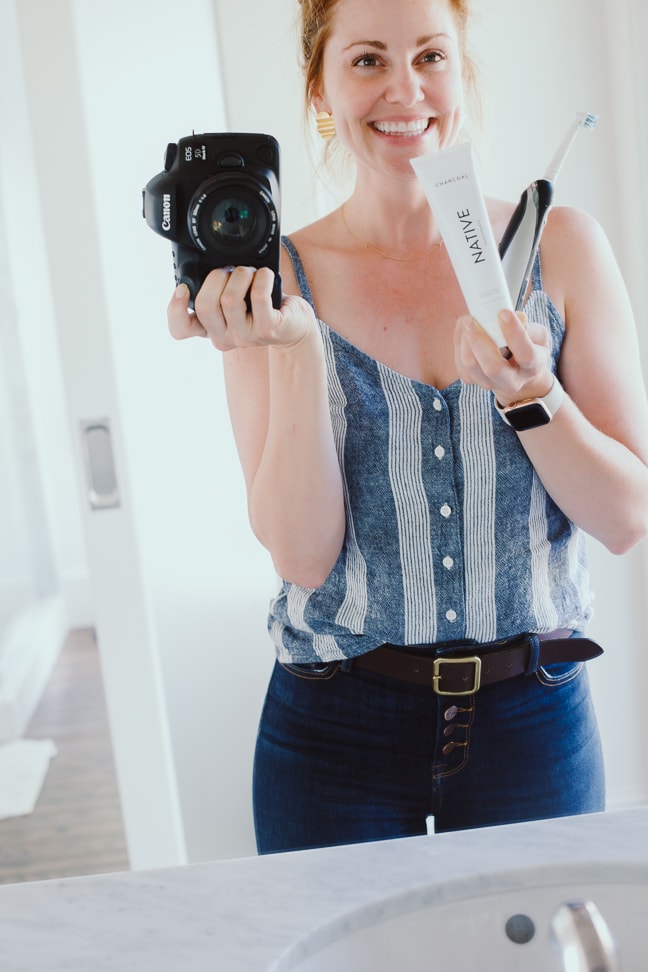 I'm asked all the time (like seriously hundreds of dms a week) what I do to whiten my teeth. I used to do the full bleach trays from my dentist back in college but realized how bad that was for me, plus developed sensitive teeth from it, so I switched about 4 years ago to brushing with charcoal powder every so often. It was so so messy.
The powder would get everywhere in my sink and take forever to rinse out of my mouth. So when Native came out with their Charcoal toothpaste, it was a must-try. Slight problem though – the day my box arrive Asher stole my tube immediately I never saw it again! He always used fruity, sweet toothpaste, so I was surprised he liked the minty flavor! I just got another box in the mail a couple of weeks ago and am keeping this one to myself!
Tap here and use DANIELLE20 to try it out yourself with 20% off!
Back to deodorant. I had a hard time at first with natural deodorants. They caused irritation, staining on my clothes, or just didn't work. Here are a few tips I learned along the way!
1️⃣ Less is more. Don't swipe too many times. A couple of swipes goes a long way, and too much just ends up building up and settling on the underarm fabric of your tops.
2️⃣ Put it on at night after you've showered, or in the morning with a robe or towel while you're getting ready to give it time to dry a bit.
3️⃣ Don't give up after a week! It takes your body some time to detox in a sense. If you've previously worn antiperspirants with aluminum and other chemicals, your body needs time to readjust. I had to reapply frequently for about a month, but then everything normalized and I just put it on once a day, unless it's ridiculously hot outside, or I've had an intense workout.
4️⃣ Use Native. My favorite scent was Coconut Vanilla, but now their Charcoal is my new fave.
Tap here and use DANIELLE20 to try it out yourself with 20% off!
Thank you to Native for sponsoring this post! All opinions are my own, and I only reach out to partner with brands that I organically use, love and trust.