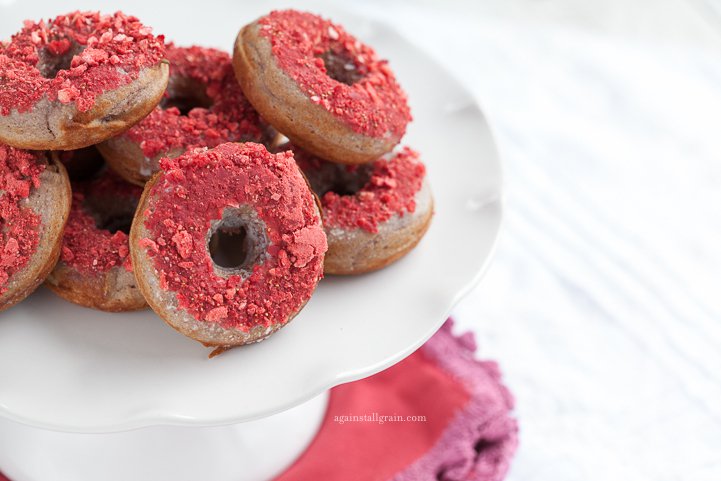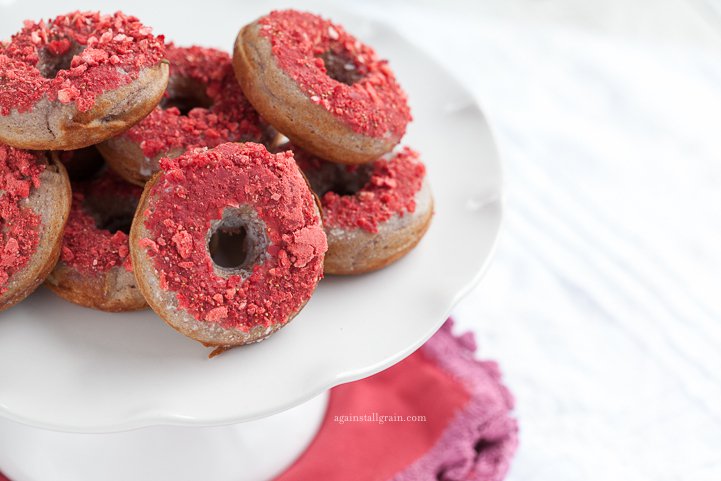 Love is in the air! And so is red food dye, gluten, and powdered sugar! You have all probably heard of the ill effects of food dyes (if not you can read some articles here, here, and here), but they continue to be used in festive treats around the US to provide those vibrant colors that lure kids in.
There's so many natural ways to get color though! Just look at the curries that use spices to provide bright yellow or red hues or how a spinach smoothie can go  from green to purple when berries are added. So for my special Valentine's Day treat for you all, I turned to the colors of nature to provide the symbolic color of love: red.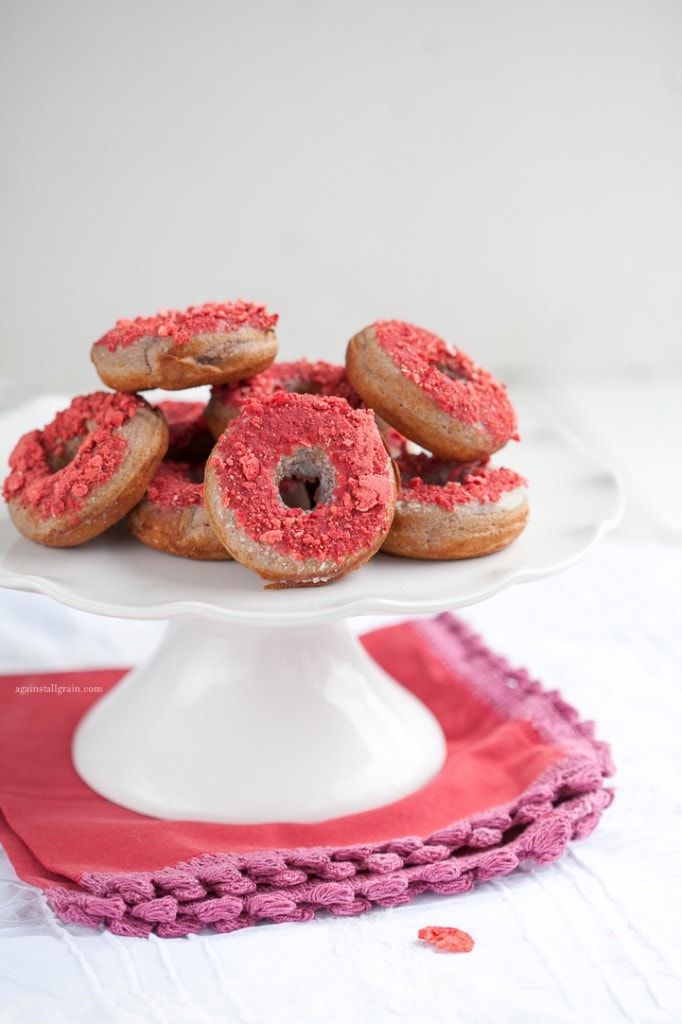 These donuts are nut and dairy free, perfect to send to school with your kiddos who attend nut-free classes. And they're decorated with ground up freeze-dried strawberries, so you don't have to worry about behavioral issues that can stem from the combination of sugar and fake food dyes! Let them get involved in the dipping process too for a fun craft day.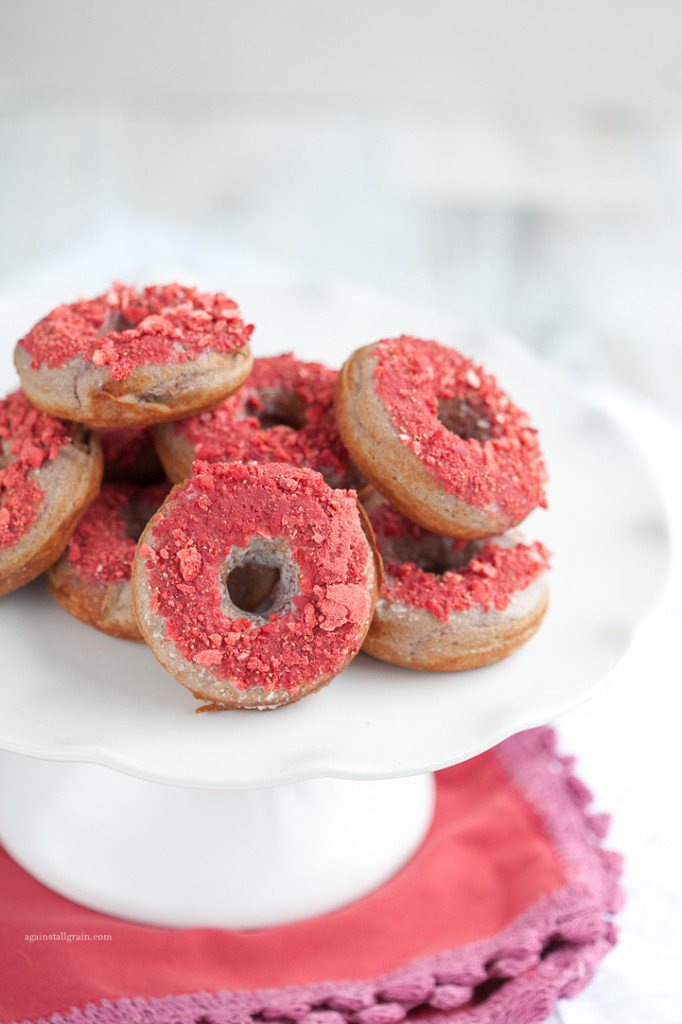 And because I think everything is better with chocolate, I melted some 85% dark chocolate and drizzled it on top!