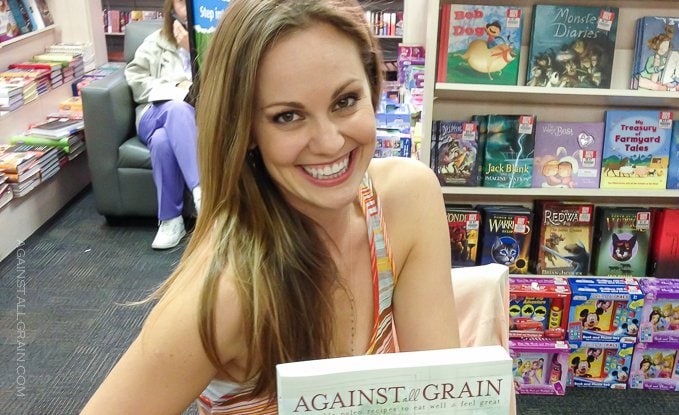 Hello everyone! I feel like I know you all so much better now that I'm out on tour and getting to put so many familiar names with faces! How has the first 2 weeks been cooking from my book?! If you are enjoying it, I would really appreciate a quick review on Amazon and Barnes&Noble if you can spare a moment!
So far, it seems like the  Sesame Orange Chicken (pg 130), Granny Sarella's Spaghetti Sauce (pg 172), and Spanish Frittata (pg 34)  have the been the major winners in all of your homes! If you don't have a copy yet, grab one from any of these retailers (US, Australia, UK included!). We also just got confirmation that ALL Costco stores will be selling it in the Fall. Yay!!
I have been having a blast on my tour so far and have had the privilege of meeting so many amazing people! Thank you to everyone who has come out and for sharing your stories of health, healing, and joy from food with me! For those that couldn't make it or are in different parts of the country/world, here's some short videos that I made so you can feel like you were a part of all of the fun! I put them together on the new free TasteMade app and you can also follow me there to see what foodie spots I'm hitting up on the road and how I'm modifying menus to make them AAG friendly! Also make sure to search for #aagtour on instagram to see lot's of photos!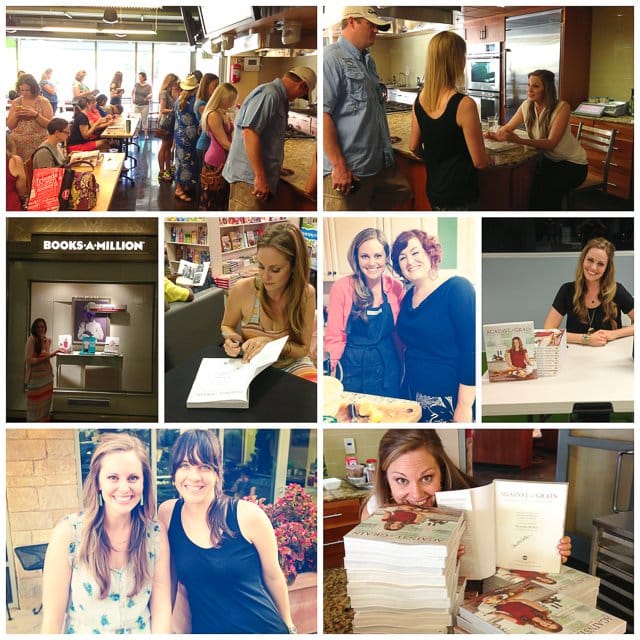 There's still a few stops left! See you if you're on the tour route!
2013 Tour (click here for more info)
Falls Church, VA, 8/15
Altanta, GA 8/17
Seattle, WA 8/20
Portland, OR 8/22
Denver, CO 8/24
Santa Monica, CA 9/8