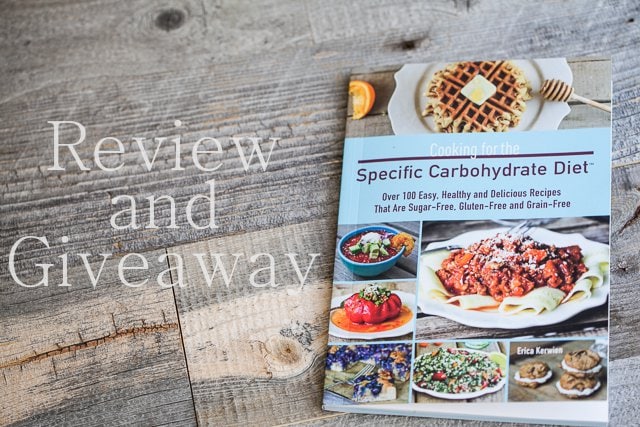 This giveaway is now closed. Ashley Taylor is the winner! Thank you to everyone who participated.
It was about 4 years ago this Summer that I finally got some answers about dietary changes affecting Ulcerative Colitis. A friend gave me a copy of Breaking the Vicious Cycle, a book written for those with Crohn's, Colitis, Celiac, and Autism and it was like a breath of fresh air compared to what all of the doctors kept telling me. I resisted the massive dietary change initially, but after meeting a few people who had tried the Specific Carbohydrate Diet and had success keeping their symptoms at bay, I decided to take the plunge.
"You are perishable – eat accordingly"
The only problem was that I really loved food and enjoying my meals seemed like it was going to be impossible. So I turned to the internet in search of others eating this way and didn't find much. This was long before Paleo became popular so there was a serious lack of blogs out there catering to grain, refined-sugar, and lactose free recipes. Then I stumbled upon Comfy Belly and Elana's Pantry. Both blogs were beautiful and the food looked like real food! I bookmarked so many of the recipes and then emailed Erica from Comfy Belly for support. Her son suffers from Crohn's and I was so lost at that moment that I was desperate to talk to someone who was an "expert." She and I exchanged quite a few emails and she made me feel like it was possible to see healing and eat well. It was so reassuring.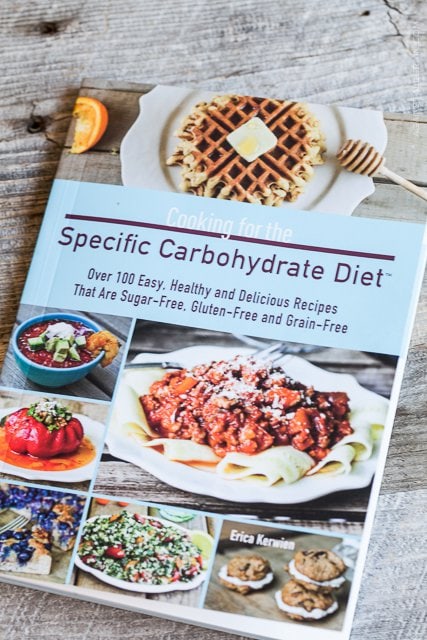 Erica emailed me a few weeks ago and asked me to review her newest cookbook, Cooking for the Specific Carbohydrate Diet, and I of course said yes. She and Elana both fueled my desire to start and maintain my own blog so I am happy to get to cook from her recipes again! I am a sucker for a good loaf of banana bread so that was the first recipe I tried. It was moist and fluffy and we devoured it!  The blueberry coffee cake, sandwich rounds, and chowder all look fabulous as well.
This book is a fantastic resource for those on the SCD. There aren't many comprehensive cookbooks on the market that cater specifically for that diet, so I would suggest it to anyone who follows it. SCD does allow low-lactose cheeses and homemade yogurt, so just beware if you are fully dairy-free. There will still be a ton of recipes for you to use though. Honestly, my only disappointment about the book is that there is not a full-color photo for each recipe because Erica's photography is so lovely! Otherwise, she did a fantastic job creating this book and you can tell she poured her heart into it. After all, moms will do anything to help their children, so this book really shows her dedication to helping her son thrive.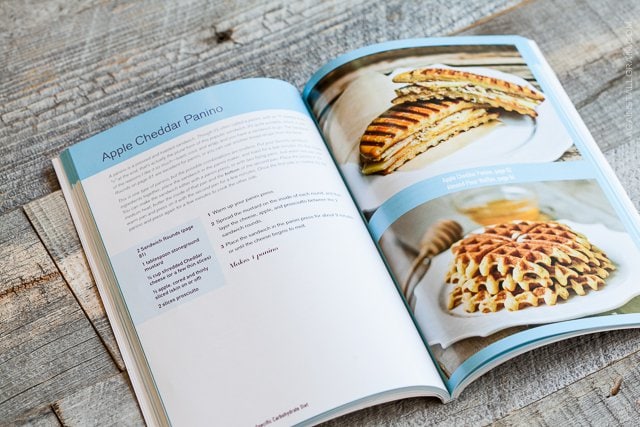 I am giving away 1 copy of the book as well! Just leave a comment below and I'll pick a winner on Monday 4/29 at 6pm PST.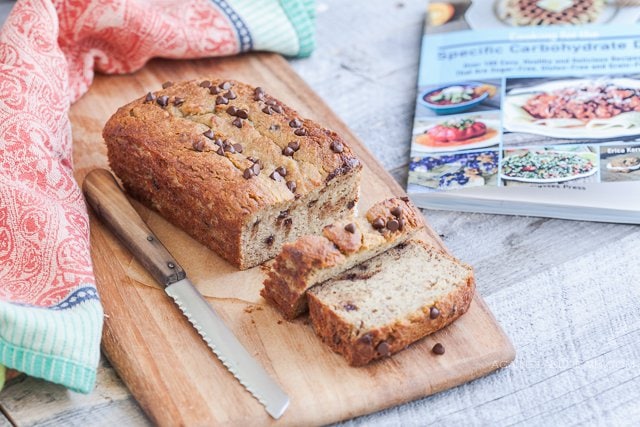 Note: Chocolate Chips are NOT SCD legal, but my body can tolerate the Enjoy Life allergy free kind on occasion after eliminating them for a couple of years.