Danielle Walker's Against All Grain
Gluten-Free Pizza Crust Recipe
Posted By Danielle Walker On February 10, 2020 @ 9:57 am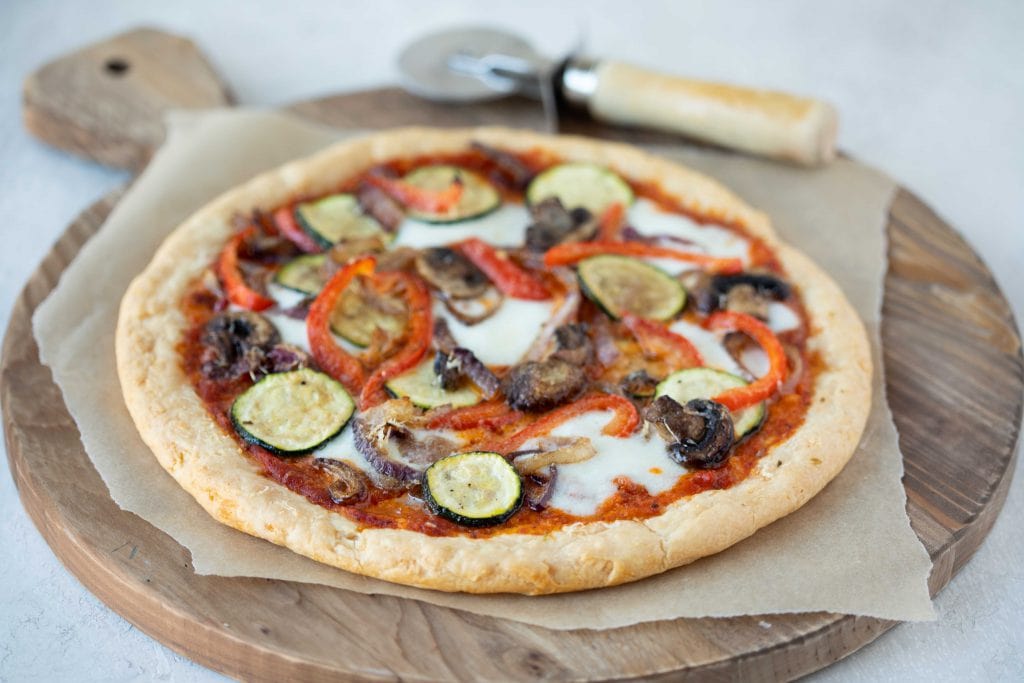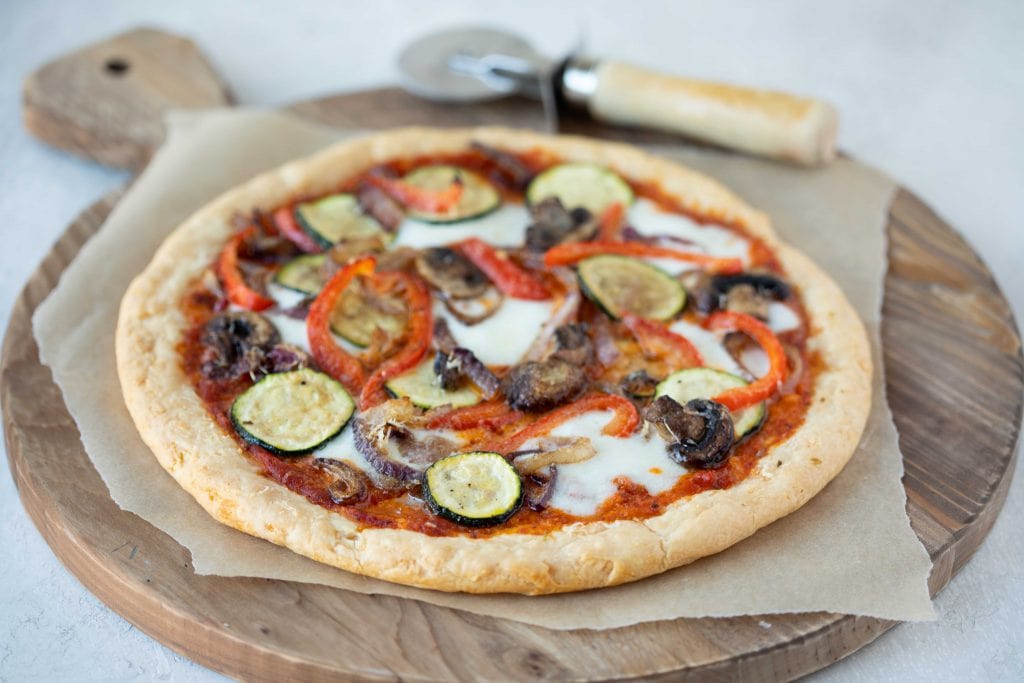 AUTHOR: Danielle Walker - AgainstAllGrain.com
SERVES: 2 10-inch crusts
Ingredients:
* tapioca starch may be substituted 1:1
* I love using Cypress Grove Lamb Chopper in this but a firm aged manchego would also be a great option
Instructions:
Preheat oven to 400ºF and line two baking sheets with parchment paper.
Combine coconut milk, water, ghee, and vinegar in a small pot and place over medium-high heat.
Bring to boil, whisking occasionally to incorporate the ghee and milk.
Put the arrowroot powder and salt into the mixing bowl of a stand mixer.
Pour the hot milk mixture into the bowl over the arrowroot and mix on low until smooth. It will look stringy. Once the dough is close to room temperature, mix in the eggs once at a time, beating in between, until fully incorporated. Beat in the coconut flour.
Turn the mixer to medium-high speed and mix until the batter thickens and is smooth, about 30 seconds.
Add the cheese and beat just until combined.
Scoop half the dough onto the prepared baking sheet and use an offset spatula to evenly spread it into a thin 10-inch circle; the outer edge of the dough should be a bit thicker to mimic a crust. Repeat with the remaining dough.
Bake for 15 minutes until puffed and slightly golden. Allow the crusts to cool on a wire rack. Wrap individually and freeze for later use, or add toppings.
Adjust your oven temperature to 450°F and top with your favorite toppings. Place the pizza directly onto the top rack of your oven and bake for 5 to 7 minutes until the cheese is melted and bubbling.
URL to article: https://againstallgrain.com/2020/02/10/gluten-free-pizza-crust-recipe/
Click here to print.
Copyright © 2014 Against All Grain. All rights reserved.