Danielle Walker's Against All Grain
Maple Frosted Pumpkin Spice Biscotti
Posted By Danielle Walker On October 17, 2019 @ 2:00 pm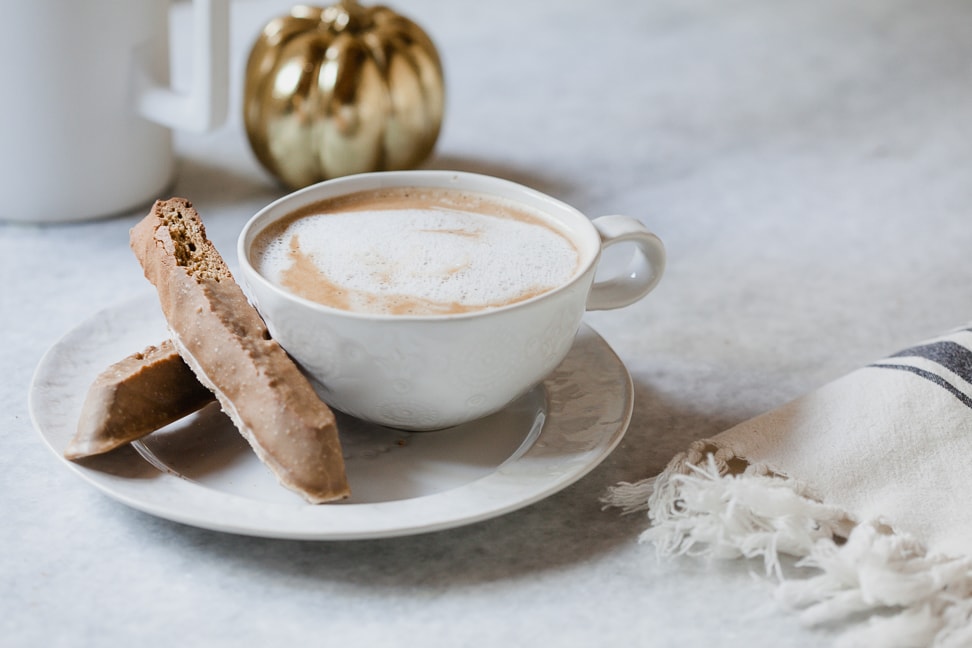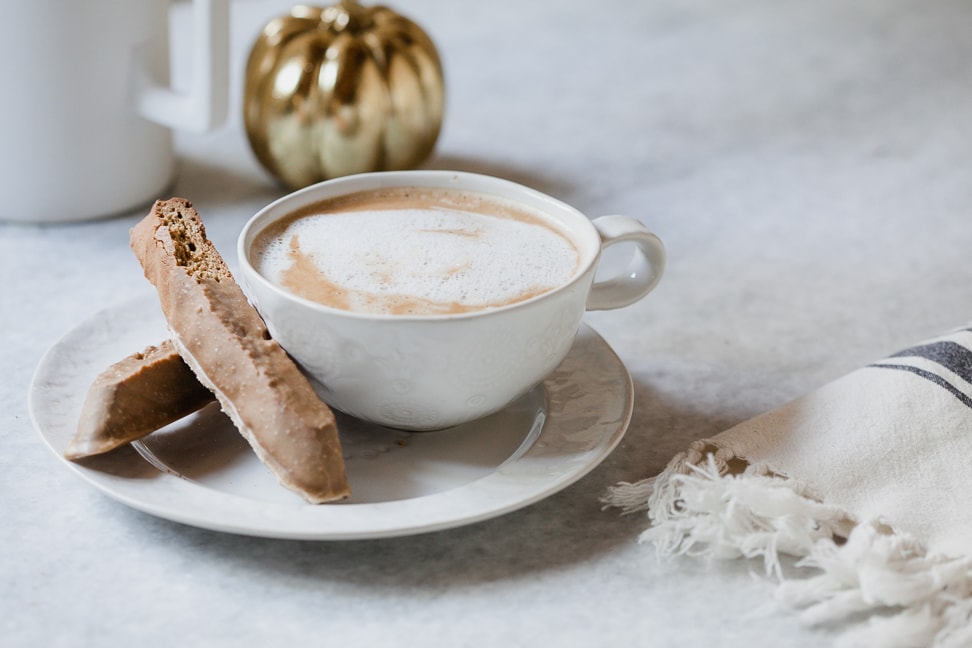 AUTHOR: Danielle Walker - AgainstAllGrain.com
Ingredients:
Glaze
Instructions:
Preheat the oven to 350°F. Line a baking sheet with parchment paper.
In the bowl of a stand mixer fitted with the beater attachment, or using an electric handheld mixer, cream together the palm shortening, pumpkin purée, coconut sugar, and maple syrup on medium speed for 1 minute. Add the eggs, one at a time, beating after each addition, until fully incorporated. Scrape down the sides of the bowl. Add the baking powder, lemon juice, pumpkin pie spice, and salt to the bowl and mix to combine. Add the cashew flour, arrowroot, and coconut flour and mix on medium speed to incorporate. Let the dough rest for 15 minutes, then beat again for 30 seconds.
Divide the dough in half, form each half into a 4 by 11-inch loaf that's 1 1/2 inches thick, and place on the prepared baking sheet.
Bake for 25 minutes. Remove from the oven, leaving the heat on. Allow the loaves to cool for 10 minutes. Then, with a sharp knife, cut the loaves diagonally into 1-inch-thick slices. Place the slices flat on the baking sheet and bake for an additional 10 minutes. Reduce the oven temperature to 250°F. Bake for 25 minutes longer, flipping the cookies once halfway through, until crisp and golden.
Remove from the oven and cool completely on a wire rack.
As the cookies are cooling, make your glaze. Combine the glaze ingredients in a small bowl and whisk until smooth. Dip the cooled cookies into the glaze and then place them back on the wire rack for the glaze to harden.
URL to article: https://againstallgrain.com/2019/10/17/maple-frosted-pumpkin-spice-biscotti/
Click here to print.
Copyright © 2014 Against All Grain. All rights reserved.