Danielle Walker's Against All Grain
Vital Proteins Collagen Water
Posted By Danielle Walker On August 14, 2019 @ 1:20 pm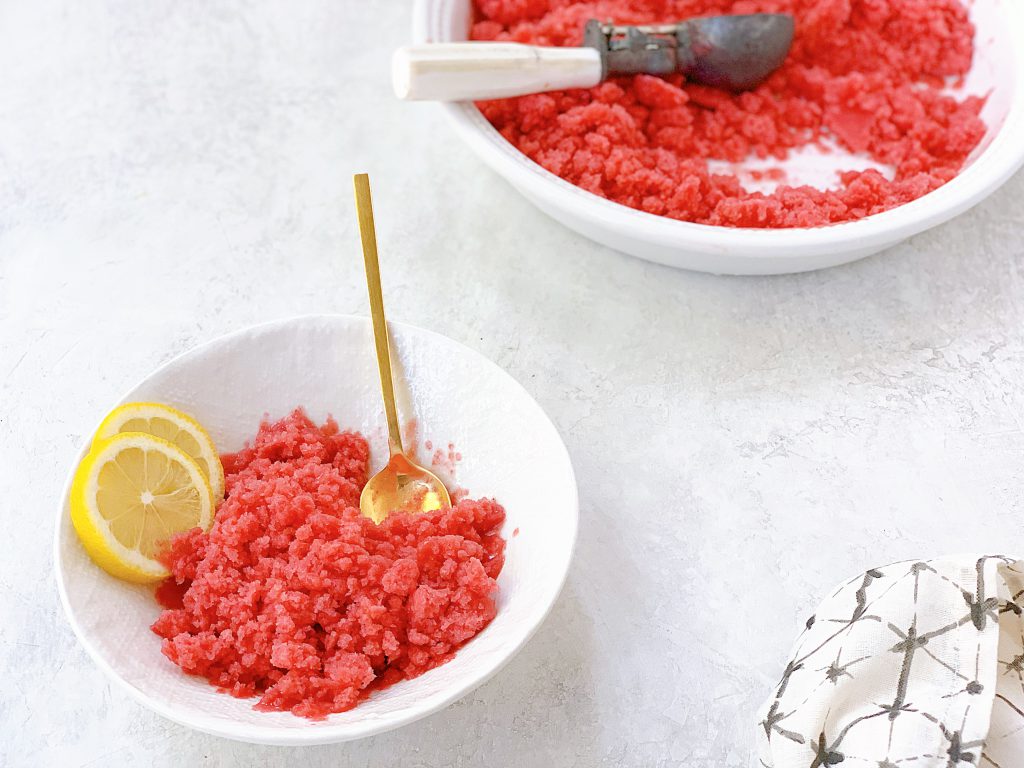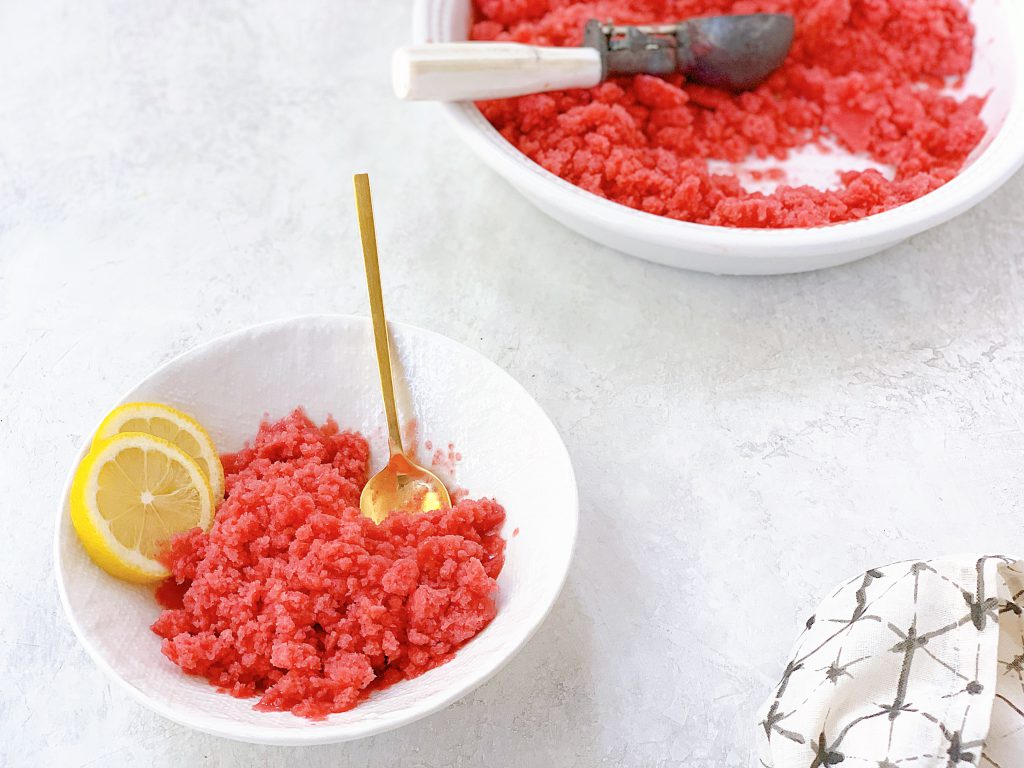 AUTHOR: Danielle Walker - AgainstAllGrain.com
SERVES: 6
Ingredients:
2 pounds strawberries
1 bottle Strawberry Lemon Collagen Water (or plain water)
1/4 cup maple sugar
*You can swap blueberries for the strawberries and use the Blueberry Collagen Water if you'd prefer!
Instructions:
Add everything to a blender and blend until smooth.
Pour the granita mixture into two shallow and non-reactive (non-metal) baking dishes and cover with plastic wrap. Freezing the granita in two dishes helps the freezing process go quickly. Freeze for 30 minutes.
Small ice crystals will form as the mixture freezes. Using a fork, scrape the ice-y parts into the center.
Return to freezer.
Check the granita every 30 minutes until the mixture has fully frozen. Continue the fork scraping process until you have an icey/slushy like consistency.
URL to article: https://againstallgrain.com/2019/08/14/vital-proteins-collagen-water/
Click here to print.
Copyright © 2014 Against All Grain. All rights reserved.