Danielle Walker's Against All Grain
Gluten- Free Peach Cobbler
Posted By Danielle Walker On June 14, 2019 @ 12:08 pm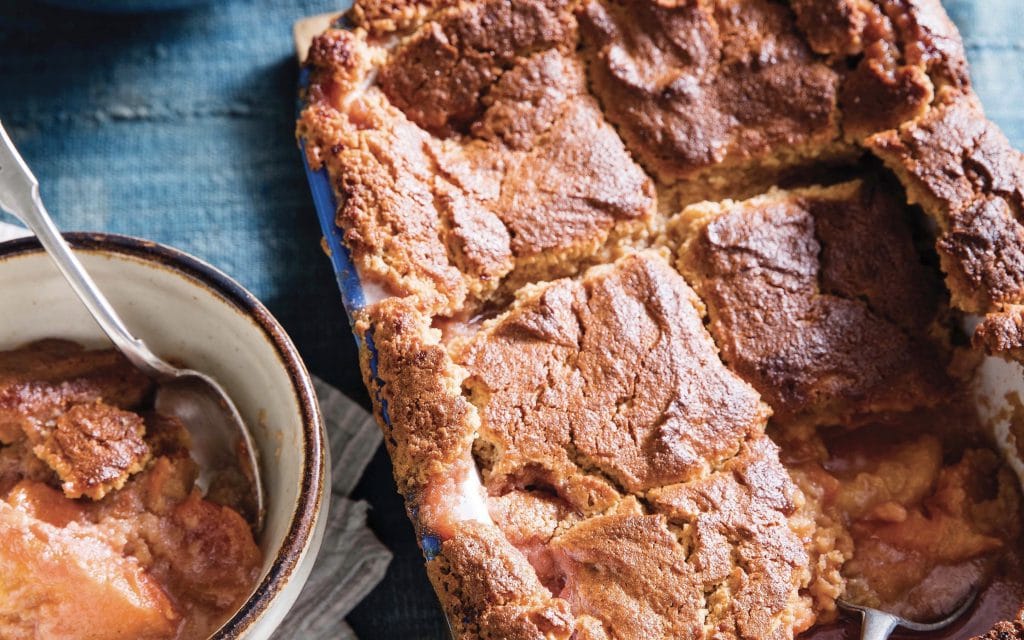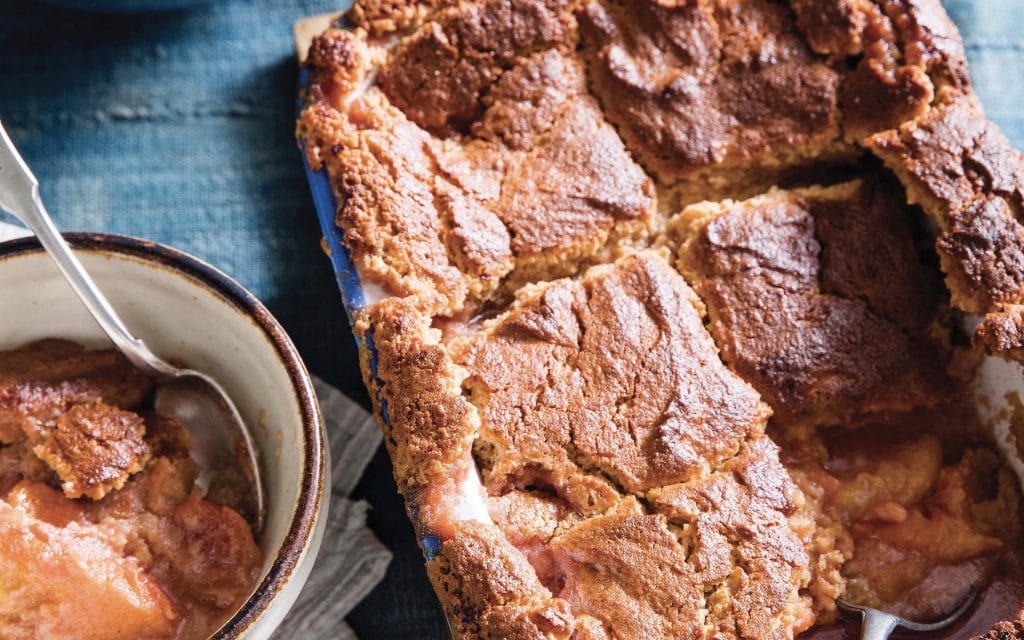 AUTHOR: Danielle Walker - AgainstAllGrain.com
SERVES: 8
Ingredients:
Instructions:
Preheat the oven to 350°F. Put the ghee in a 9 by 13-inch baking dish and place it in the oven to melt.

Combine the sliced peaches, honey, lemon juice, cinnamon, and nutmeg in a saucepan and bring to a boil. Reduce the heat to low and simmer for 10 minutes.

Combine the cashew butter, arrowroot, coconut flour, maple sugar, baking powder, and coconut milk in a stand mixer fitted with the beater attachment or use an electric handheld mixer. Mix on medium speed until well combined.

To assemble, spoon the peach mixture into the hot baking dish. Spoon dollops of batter over the top.

Bake for 40 minutes, or until the top is golden brown. Serve warm with whipped cream.
Make it Ahead
The cobbler can be assembled up to 2 days in advance and stored, tightly wrapped, in the refrigerator. Bring to room temperature before baking.
Tidbits
I never peel my peaches for cobbler because I love the color and tart flavor that the skin imparts, but you're welcome to peel them before cooking if you prefer. Frozen sliced peaches can be substituted for the fresh peaches. There is no need to thaw them before putting them in the saucepan.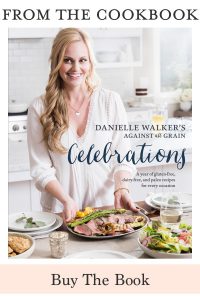 URL to article: https://againstallgrain.com/2019/06/14/gluten-free-peach-cobbler/
Click here to print.
Copyright © 2014 Against All Grain. All rights reserved.