Danielle Walker's Against All Grain
FEEDING FRIENDSHIPS, EPISODE 8: Alex Thomopoulos
Posted By Danielle Walker On May 1, 2019 @ 7:46 am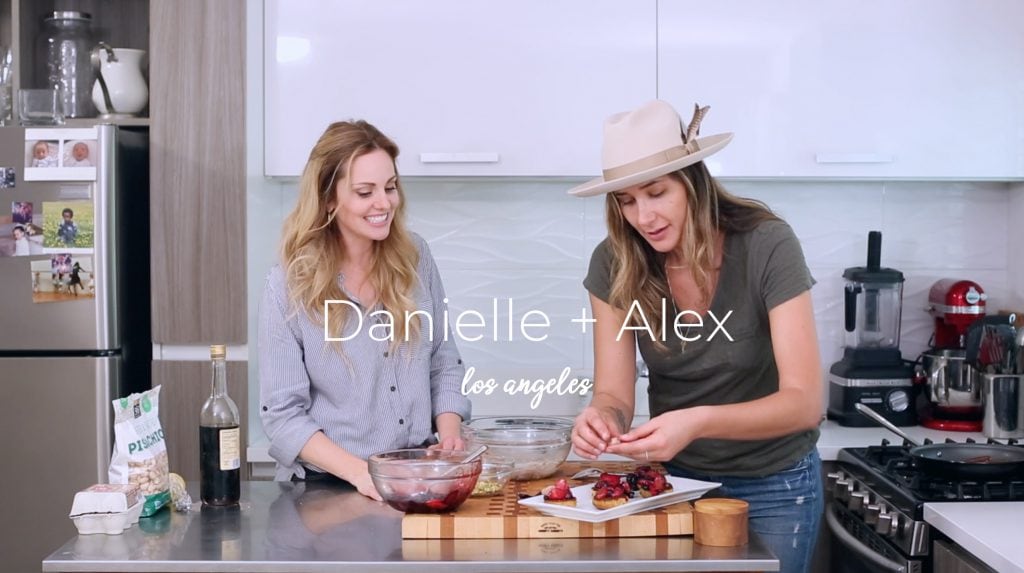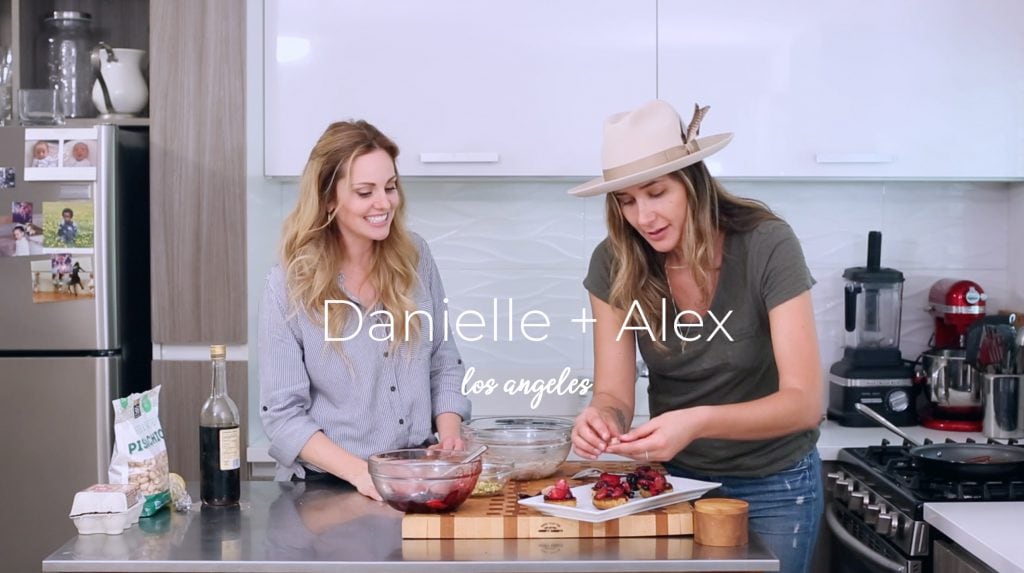 AUTHOR: Danielle Walker - AgainstAllGrain.com
Ingredients:
Fruit Syrup
Muffins
Whipped Coconut Butter
Instructions:
Preheat the oven to 425°F.
Line a rimmed baking sheet with parchment paper. Place the berries on the tray in a single layer. Drizzle with olive oil and maple syrup. Toss to coat. Place the tray in the oven to roast the berries for 10 minutes. Stir, then continue roasting for 10-15 minutes, until the liquid from the berries has turned into a thicker syrup.
Remove from the oven and sprinkle with a pinch of sea salt. Set aside to cool and reduce the oven to 325°F.
Grease a 12 cavity muffin pan very well with palm shortening or use cupcake liners.
Place the first 9 ingredients in a food processor or high-speed blender and process for 15 seconds, until smooth.
Add 1 egg at a time, blending in-between, until all the eggs have been incorporated.
Gently stir the poppy seeds and lemon zest in by hand.
Pour the batter into the prepared muffin pan, place in the oven, and bake for 20 to 25 minutes, until a toothpick inserted into the center comes out clean.
Let the muffins cool in the pan for 15 minutes on a wire rack, then remove from the tray and allow to cool on a rack completely.
Cut the muffins in half.  Melt 1 tablespoon ghee in a skillet over medium heat and place the muffins cut side down. Grill the muffins for 2-3 minutes, until golden brown and crisp.
Using a whisk, whip together the coconut butter, maple syrup and cinnamon until smooth.
Place the muffins, toasted side up, on a platter. Top with a spoonful of the roasted berry mixture and syrup, and finish with a dollop of the whipped coconut butter.
URL to article: https://againstallgrain.com/2019/05/01/feeding-friendships-episode-7-alex-thomopoulos/
Click here to print.
Copyright © 2014 Against All Grain. All rights reserved.