Danielle Walker's Against All Grain
FEEDING FRIENDSHIPS, EPISODE 7: Kelly LeVeque of Be Well By Kelly
Posted By Danielle Walker On April 8, 2019 @ 3:50 pm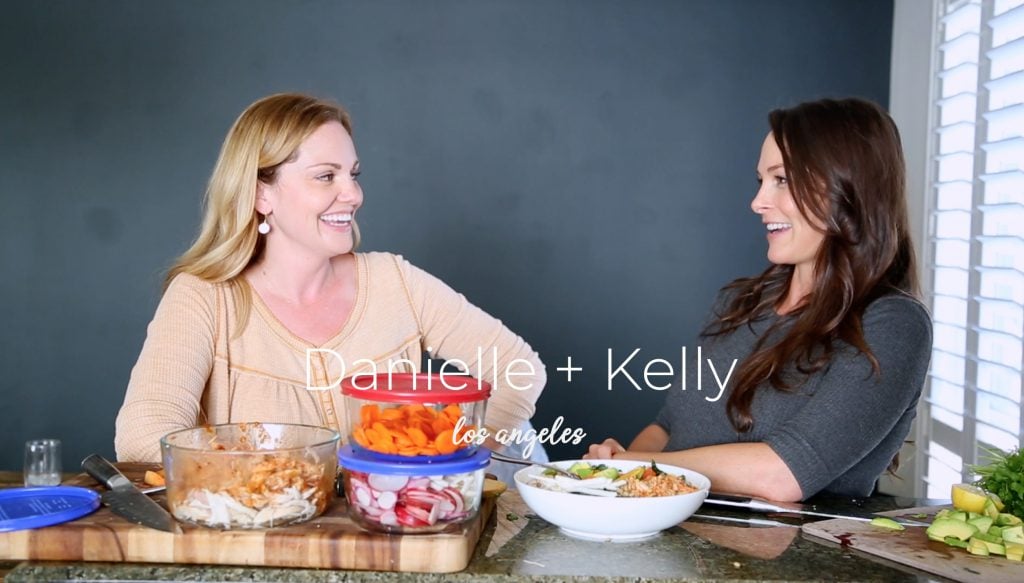 AUTHOR: Danielle Walker - AgainstAllGrain.com
SERVES: 4
Ingredients:
Instructions:
In a large bowl, toss together the kale, 2 teaspoons of the oil, and 2 teaspoons of the lemon juice. Add the radishes, carrots, jicama, peaches, and sunflower seeds and toss to combine. Set aside to allow the greens to wilt slightly.
In a blender or food processor, combine the dates, the remaining 4 teaspoons oil, the remaining 6 teaspoons lemon juice, the cilantro, salt, and pepper to taste. Blend or process on medium-low speed for 10 seconds, until smooth. Pour the dressing over the slaw and toss to combine. Divide the slaw evenly among four bowls.
In the same bowl used to mix the slaw, toss together the chicken and BBQ sauce until well combined. Divide the chicken evenly among the four bowls and top with the avocado slices and a sprinkling of pepper.
Pack It: Store at room temperature for 2 hours, packed in a lunchbox with an ice pack for 4 hours, or in the refrigerator for 1 day.
URL to article: https://againstallgrain.com/2019/04/08/feeding-friendships-episode-7-kelly-leveque-of-be-well-by-kelly/
Click here to print.
Copyright © 2014 Against All Grain. All rights reserved.