Danielle Walker's Against All Grain
Brazilian Cheese Bread (pão de queijo)
Posted By Danielle Walker On September 26, 2018 @ 5:13 pm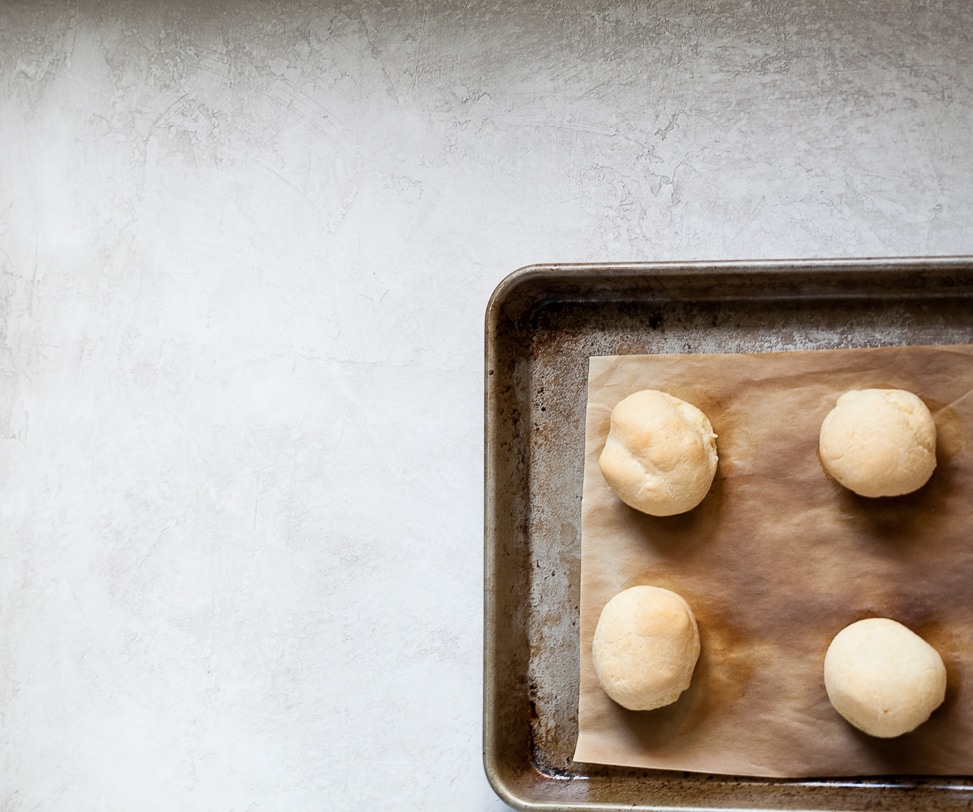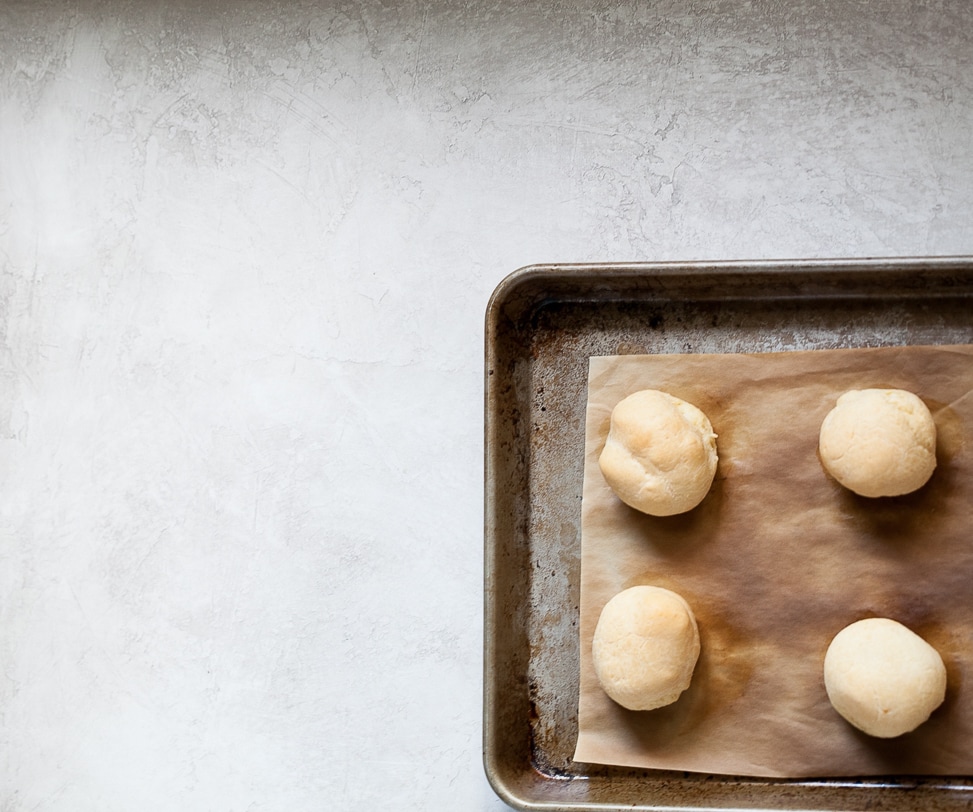 AUTHOR: Danielle Walker - AgainstAllGrain.com
Ingredients:
1/2 cup melted ghee
1/2 cup full fat coconut milk (can shaken to combine fat and water)
1/2 cup water1 teaspoon apple cider vinegar
1 1/2 teaspoons sea salt
2 cups (about 245 grams) arrowroot powder*
2 eggs, at room temperature
1 1/2 cup freshly grated Parmesan cheese (about 180 grams)
* tapioca starch may be substituted in 1:1
Instructions:
Preheat oven to 400ºF and line two baking sheets with parchment paper.
Combine coconut milk, water, ghee, and vinegar in a small pot and place over medium-high heat. Bring to boil, whisking occasionally to incorporate the ghee and milk.
Put the arrowroot powder and salt into the mixing bowl of a stand mixer.
Pour the hot milk mixture into the bowl over the arrowroot and mix on low until smooth. It will look stringy. Once the dough is close to room temperature, mix in the eggs once at a time, beating in between, until fully incorporated.
Turn the mixer to medium-high speed and mix until the batter thickens and is smooth, about 30 seconds.
Add the cheese and beat just until combined.
Scoop the dough out by large tablespoons or a cookie scoop and roll the dough between your hands to create a smooth ball. Place the dough on to the prepared baking sheets, spaced about an inch apart.
Bake 20-25 minutes until golden and puffed.
Eat warm right away or let cool. Cool any leftover Pão de queijo to room temperature, then store in an airtight container for up to 3 days. Reheat in a low oven before serving.
To freeze: scoop the dough onto the prepared baking sheets, then freeze unbaked dough. Remove desired amount of rolls and bake from frozen at 400ºF for 30-35 minutes.
URL to article: https://againstallgrain.com/2018/09/26/gluten-free-brazilian-cheese-bread-pao-de-queijo/
Click here to print.
Copyright © 2014 Against All Grain. All rights reserved.