Danielle Walker's Against All Grain
Cheddar Biscuits with Chive Whipped Ghee
Posted By Danielle Walker On July 31, 2018 @ 3:36 pm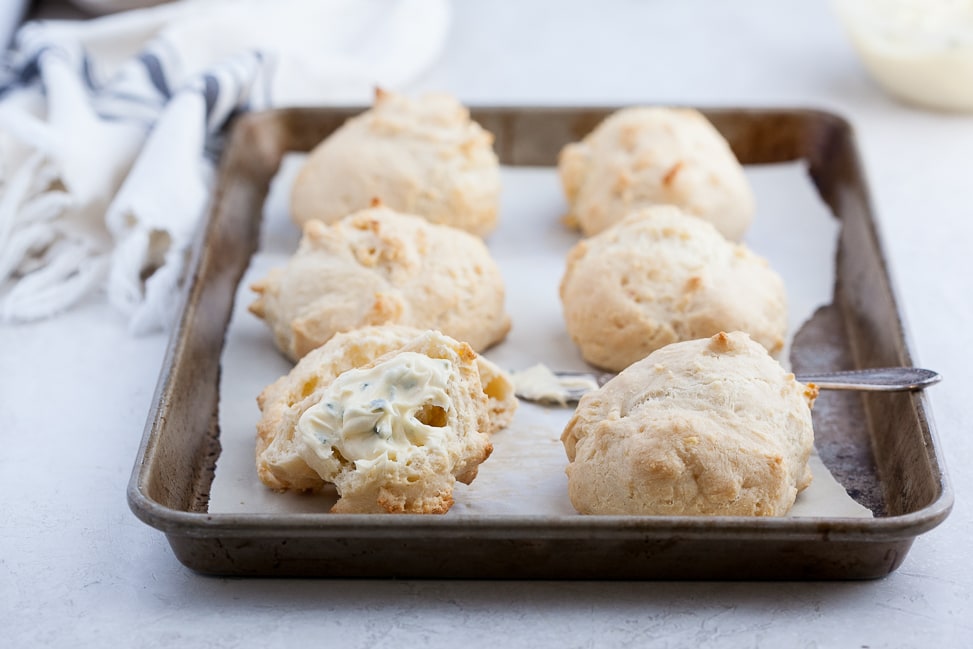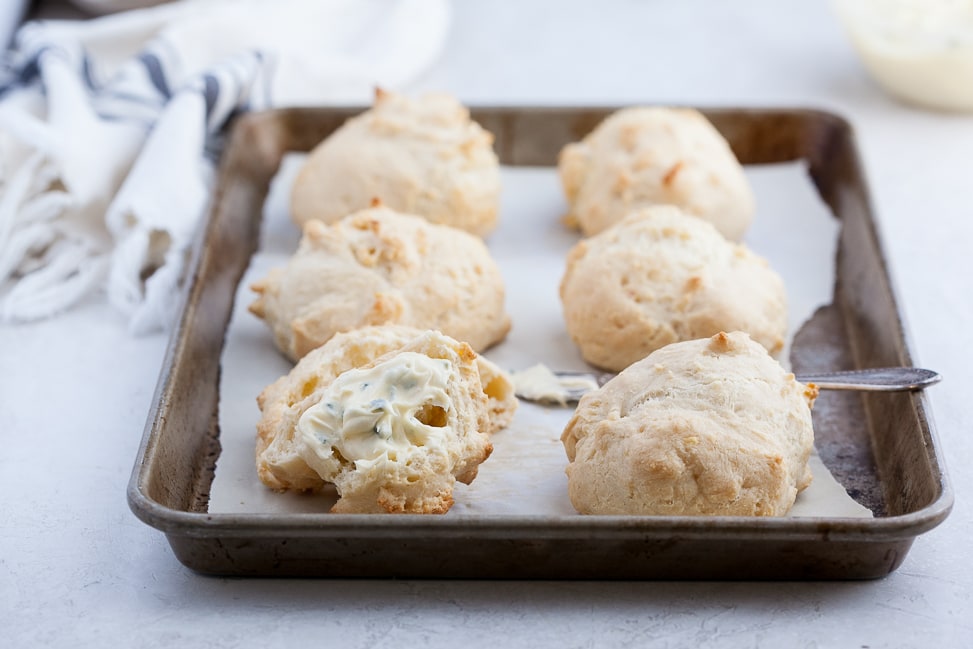 AUTHOR: Danielle Walker - AgainstAllGrain.com
SERVES: 12
Ingredients:
1/2 cup melted Organic Valley Ghee
1/2 cup full-fat coconut milk (shake the can well to combine the fat and water)
1/2 cup water
1 teaspoon apple cider vinegar
2 cups arrowroot powder
1/2 cup blanched almond flour
3 tablespoons coconut flour
1 3/4 teaspoon sea salt
3/4 teaspoon baking soda
2 eggs, at room temperature
1 1/2 cups freshly grated Organic Valley Grassmilk Cheddar Cheese
Chive Whipped Ghee
1/3 cup softened (not melted) ghee
1 tablespoon chopped fresh chives
1/4 teaspoon sea salt
Instructions:
Preheat oven to 400ºF and line two baking sheets with parchment paper.
Whisk together the coconut milk, water, ghee, and vinegar in a small pot and place over medium-high heat. Bring to full boil, whisking occasionally for 30 seconds to incorporate the ghee and milk.
Put the arrowroot and salt into the mixing bowl of a stand mixer.
Pour the hot milk mixture into the bowl over the arrowroot and mix on medium speed until it forms pea-sized pieces of dough. Once the dough is close to room temperature, mix in the eggs once at a time, beating in between, until fully incorporated and the batter is smooth.
Add the almond flour, coconut flour, and baking soda. Turn the mixer to medium-high speed and mix until the batter thickens and is smooth, about 30 seconds.
Add the cheese and beat just until combined.
Use 2 large spoons to scoop about ¼ cup of the dough on to the prepared baking sheets, spaced about an inch apart.
Bake 15-20 minutes until golden and puffed.
Eat warm right away or let cool. Cool any leftover biscuitsto room temperature, then store in an airtight container for up to 3 days. Reheat in a low oven before serving.
To freeze: scoop the dough onto the prepared baking sheets, then freeze unbaked dough. Remove desired amount of rolls and bake from frozen at 400ºF for 30-35 minutes. Baked rolls can also be frozen and reheated from frozen at 400ºF for 10 minutes.
To make the whipped ghee : place the softened ghee in a glass bowl. Add the chives and sea salt. Using an electric hand whisk or beaters, beat the ghee on high until it is pale yellow and creamy – about 30 seconds. A whisk may also be used by hand.
URL to article: https://againstallgrain.com/2018/07/31/grain-free-cheddar-biscuit-recipe-with-chive-whipped-ghee/
Click here to print.
Copyright © 2014 Against All Grain. All rights reserved.