Danielle Walker's Against All Grain
Nut-Free Chocolate Chip Cookies
Posted By Danielle Walker On July 13, 2018 @ 12:32 pm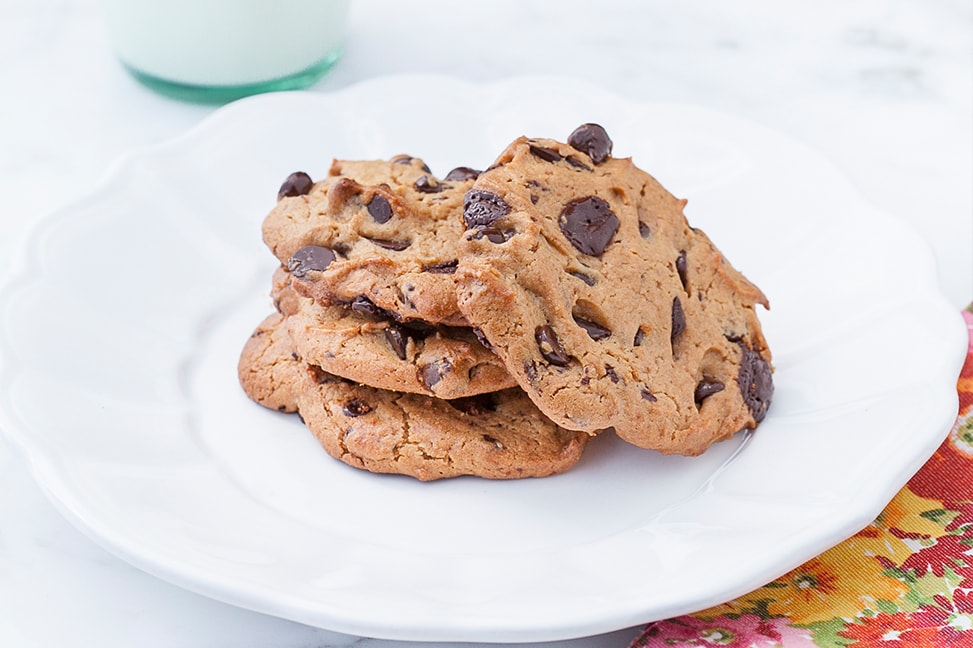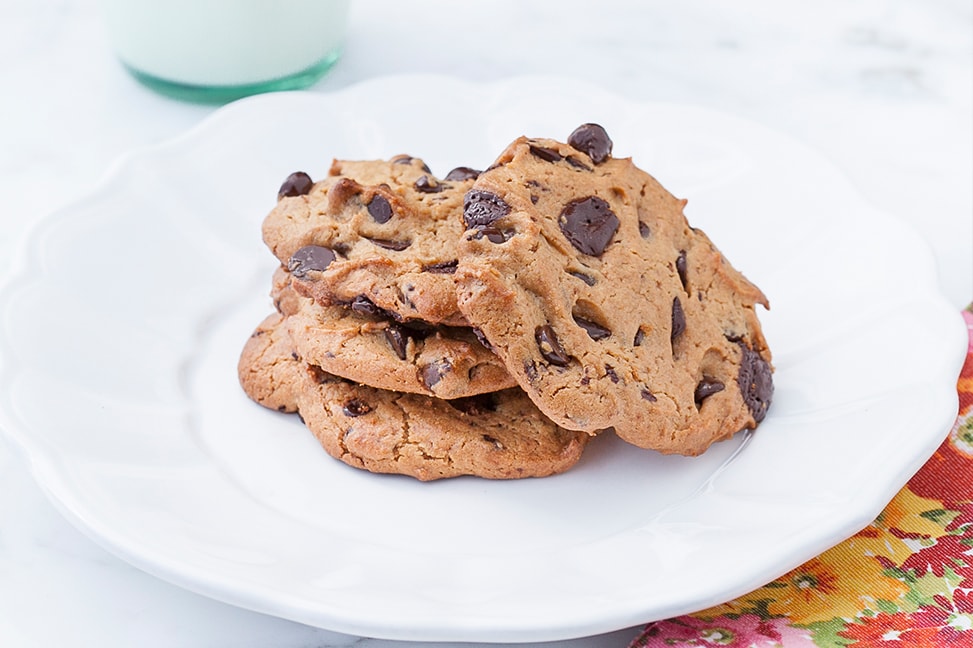 AUTHOR: Danielle Walker - AgainstAllGrain.com
SERVES: 12 cookies
PREP TIME: 10 mins
COOK TIME: 12-15 mins> TOTAL TIME: 22 mins
Ingredients:
*To make the flax-egg: Combine 1 tablespoon finely ground golden flaxseed with 3 tablespoons warm water. Allow the mixture to thicken for 15 minutes in the refrigerator before using. Note that the cookies in the photo were made with an egg white; the flax-egg version looks slightly different.
Instructions:
Preheat the oven to 350°F.
In the bowl of a stand mixer or using an electric hand mixer, beat the egg white or flax-egg, coconut crystals, and honey on medium speed until smooth.
Add the tahini, arrowroot powder, vanilla, salt, and baking soda and beat on medium speed for 15 seconds, then on high for 15 seconds, until well incorporated. Stir in the chocolate chips. Refrigerate the dough for 1 hour or in the freezer for 15 minutes.
Drop spoonfuls of dough onto a baking sheet. Bake for 12 to 15 minutes, until golden brown. Allow to cool on a wire rack.
URL to article: https://againstallgrain.com/2018/07/13/nut-free-chocolate-chip-cookies/
Click here to print.
Copyright © 2014 Against All Grain. All rights reserved.