Danielle Walker's Against All Grain
Curry Chicken Salad
Posted By Danielle Walker On December 28, 2017 @ 10:53 am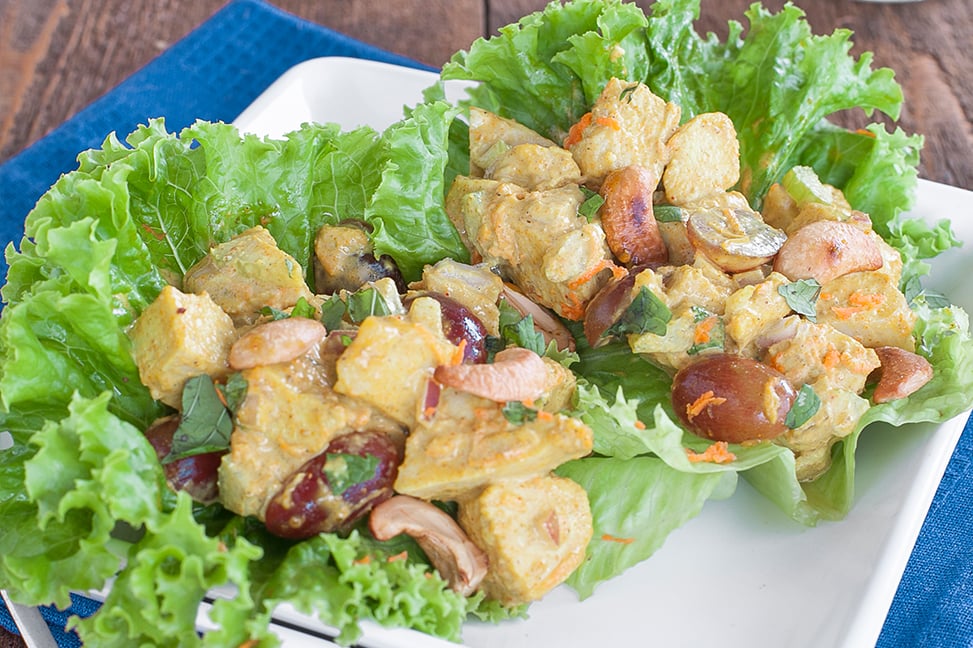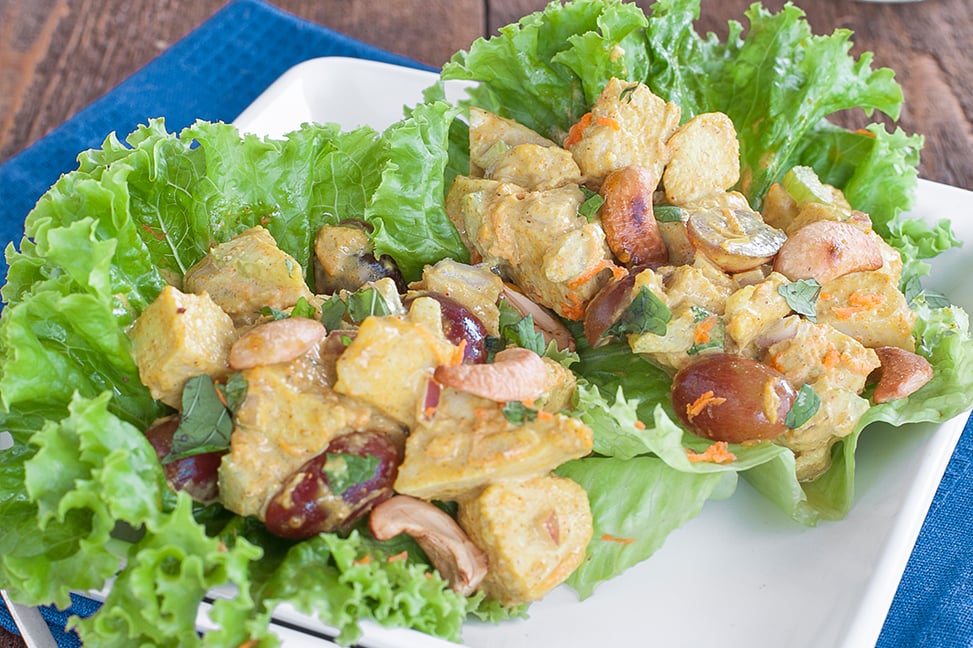 AUTHOR: Danielle Walker - AgainstAllGrain.com
Ingredients:
2 lbs skinless, boneless chicken breasts
2 tsp coconut oil, melted
salt and pepper
1/2 cup paleo-friendly mayonnaise
1/2 cup grapes, halved
1/2 cup cashews halves, toasted
1/4 cup finely chopped celery
1/4 cup finely chopped red onion
1/4 cup finely shredded carrots
1/2 tsp sea salt
Curry spice mix (recipe below)
1 Tbsp chopped fresh mint leaves
CURRY SPICE MIX (or substitute 2 Tbsp curry powder)
2 tsp cumin
2 tsp coriander
1 1/2 tsp turmeric
1 1/2 tsp ground ginger
1 tsp ground mustard
1/2 tsp cardamom
1/2 tsp ground fenugreek
1/4 tsp cayenne pepper
Instructions:
Preheat the oven to 350 degrees Fahrenheit
Place the chicken on a baking sheet, drizzle with the coconut oil, and sprinkle with a pinch of salt and pepper.
Bake for 15 to 17 minutes, until cooked all the way through.
Remove the chicken from the oven and cit it into cubes. Chill in the refrigerator for 30 minutes.
Combine the Mayonnaise, grapes, cashews, celery, red onion, carrots, salt, and Curry Spice Mix in a bowl.
Add the chicken and toss to coat. Chill in the refrigerator for at least 30 minutes, or up to 24 hours, before serving.
Sprinkle with fresh chopped mint right before serving.
URL to article: https://againstallgrain.com/2017/12/28/curry-chicken-salad/
Click here to print.
Copyright © 2014 Against All Grain. All rights reserved.