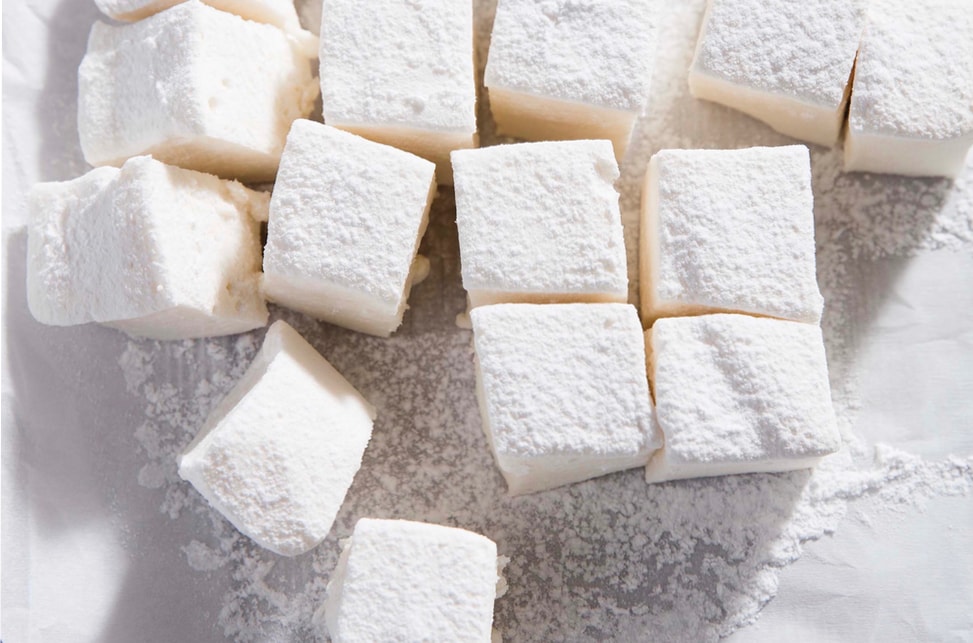 I've heard from some of those who have a copy of Celebrations that the Gluten-Free Homemade Marshmallows recipe feels intimidating, so I wanted to show you just how easy it is! I've been releasing a new recipe and video for you each Wednesday, but this week I wanted to give everyone with a copy of Celebrations a little bonus material with this how-to video. Next week, I'll be giving you the recipe for my Thumbprint cookies (also from Celebrations) and a video to go along with it!
This recipe can be found in my Celebrations cookbook on page 316! Easton and I subbed the vanilla for 1/4 teaspoon of peppermint extract and we also added 1/4 cup of mini dairy-free chocolate chips once the mixture was cooled right before we spread it out.
A light colored honey helps to make these white and have a neutral taste. I use this one, but you can usually find something similar at grocery stores. Just grab the one that is the lightest in color, or clover honey! If you want to toast these for s'mores, leave them out in the counter, uncovered, for a few days to help dry them out. They will melt a lot more quickly than store-bought marshmallows with all the junk in them, but they do work!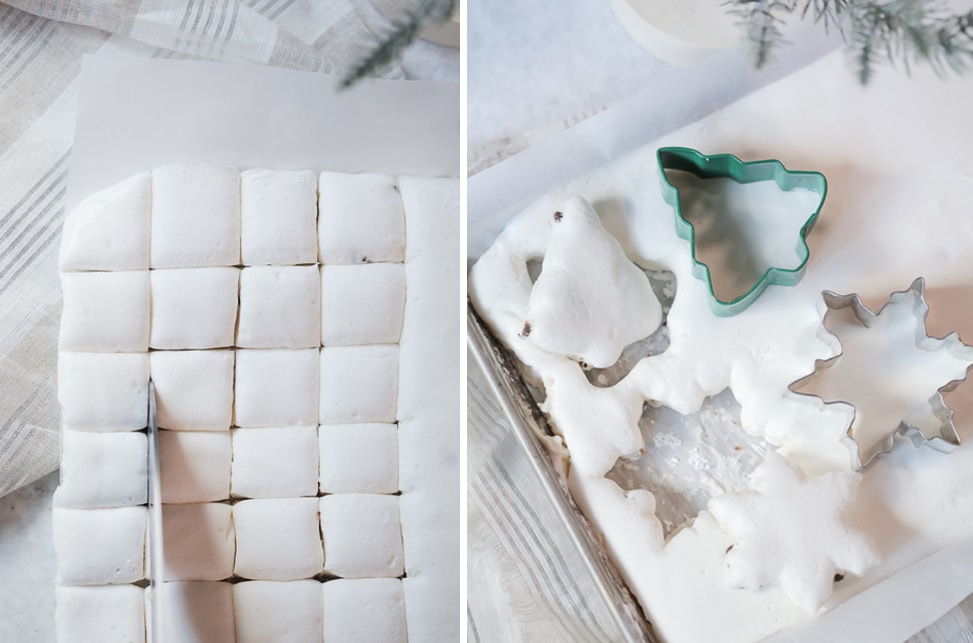 Watch the Video! 
Shop My Kitchen!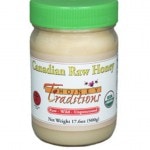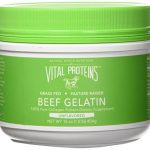 For gifts this year, I put together cute little hot cocoa kits from the recipes in
Celebrations
and included a copy of the book. I mixed together the cocoa powder, chocolate, and
maple syrup
to make a chocolate syrup and then poured the syrup into a jar and attached instructions on how to make the hot cocoa. All you have to do is add almond and coconut milk and warm it over the stove! Then I included some of these homemade gluten-free marshmallows and a mug!
I also just love to package up some of my dairy-free and refined sugar-free Christmas Fudge, Thumbprint cookies, and Marshmallows as a great gift.