Danielle Walker's Against All Grain
Cranberry Sauce
Posted By Danielle Walker On December 6, 2017 @ 11:39 am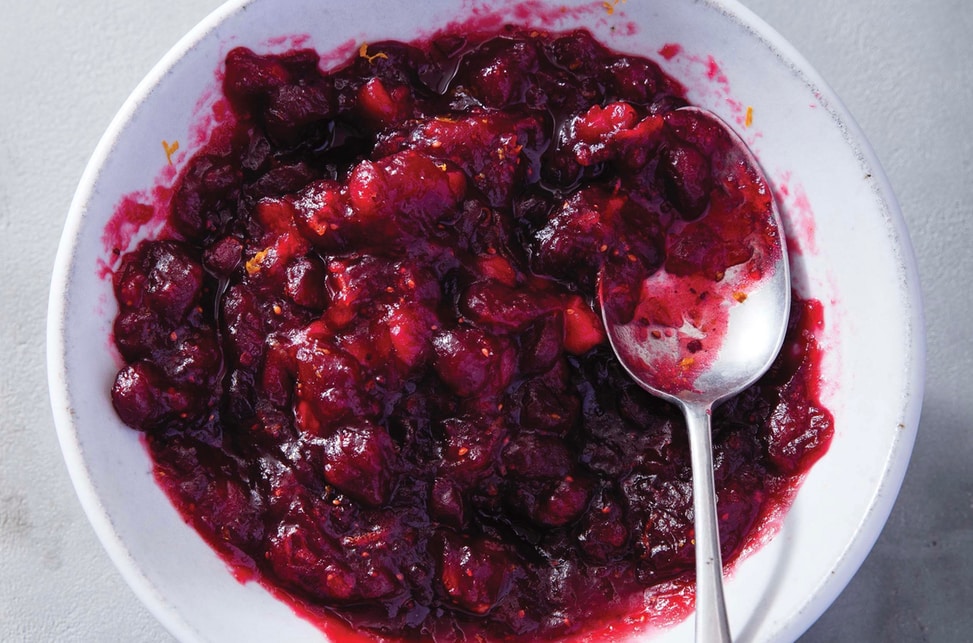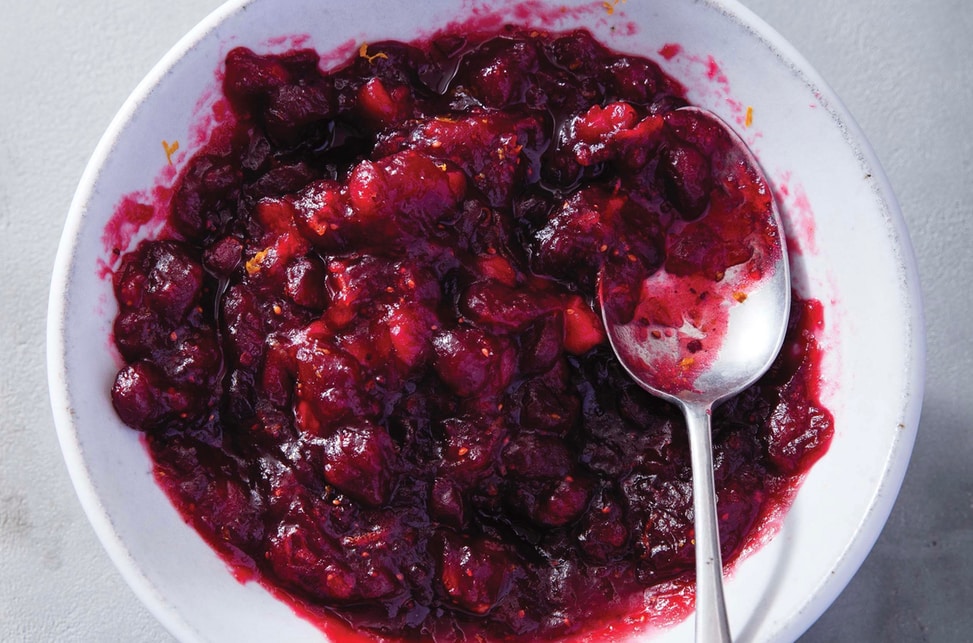 AUTHOR: Danielle Walker - AgainstAllGrain.com
SERVES: 4 cups
Ingredients:
1 tablespoon unflavored gelatin powder
1⁄2 cup water
2 (12-ounce) packages fresh cranberries
1 cup freshly squeezed orange juice
1 cup light-colored raw honey
2 teaspoons finely grated orange zest
1⁄2 teaspoon ground nutmeg
1⁄2 teaspoon ground cinnamon
Instructions:
In a small bowl, sprinkle the gelatin over the water and set aside to bloom.
Mix the cranberries, orange juice, honey, orange zest, nutmeg, and cinnamon in a saucepan over medium-high heat. Bring the sauce to a boil, then reduce the heat to medium and simmer until the berries begin to break open, about 20 minutes. Pour in the bloomed gelatin and whisk until dissolved.
Remove from the heat and transfer to a bowl. Cool to room temperature, then cover and refrigerate for 4 hours, or until thickened. Serve chilled.
make it ahead The sauce can be stored in an airtight container in the refrigerator for up to 1 week or in the freezer for up to 6 months. Defrost overnight in the refrigerator before serving.
URL to article: https://againstallgrain.com/2017/12/06/paleo-cranberry-sauce-recipe/
Click here to print.
Copyright © 2014 Against All Grain. All rights reserved.