Danielle Walker's Against All Grain
Nut-Free Cut-Out Christmas Cookies
Posted By Danielle Walker On December 4, 2017 @ 5:50 pm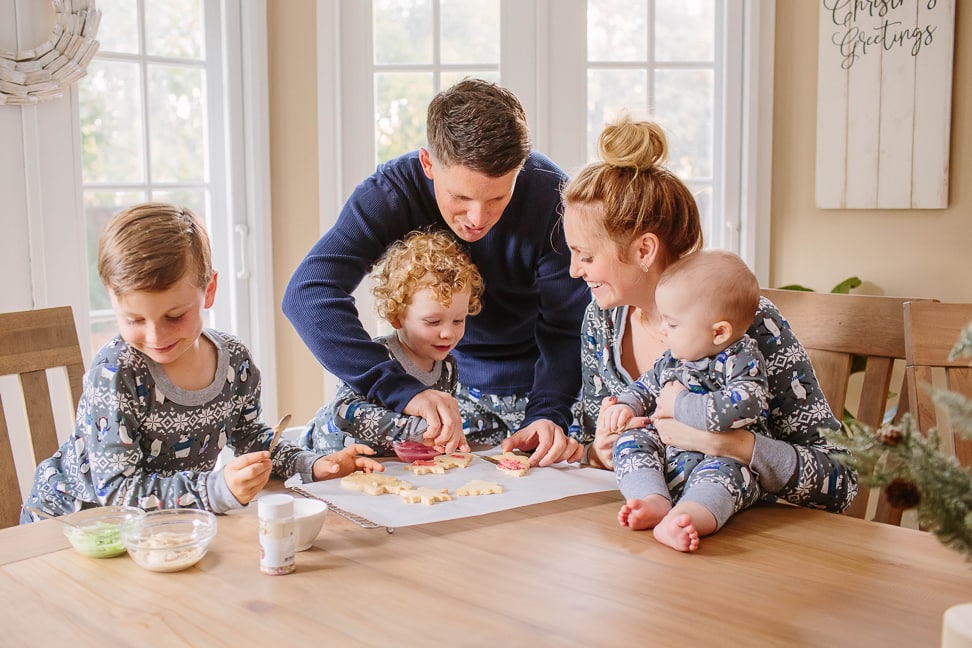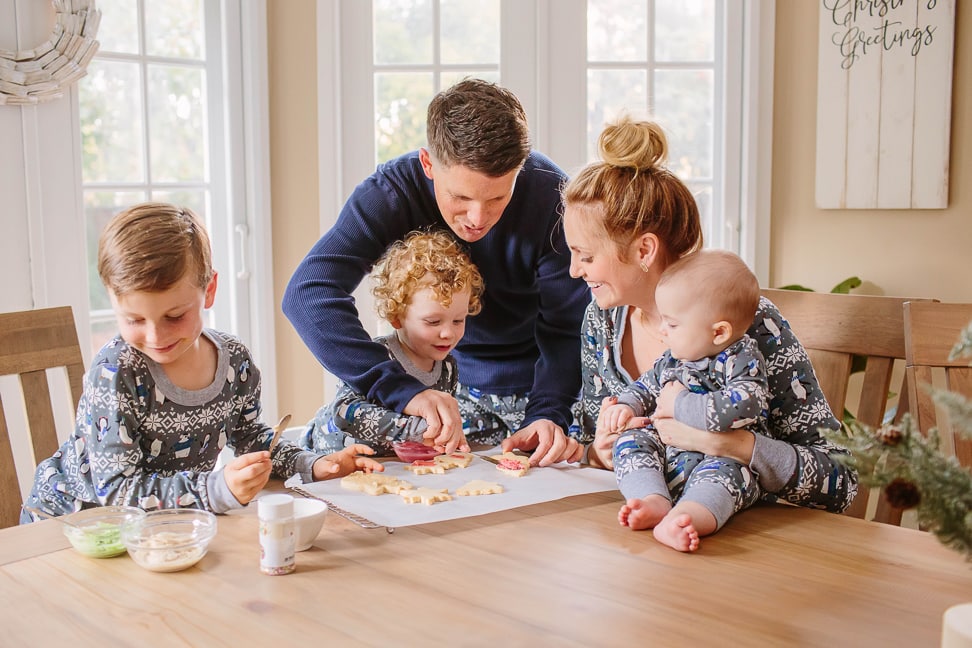 AUTHOR: Danielle Walker - AgainstAllGrain.com
SERVES: 1 dozen
Ingredients:
Frosting
Instructions:
Cookies
Preheat the oven to 350°F. Line a baking sheet with parchment paper.
To make the crust, in a stand mixer tted with the beater attachment, or using an electric handheld mixer, combine the coconut our, arrowroot, palm shortening, maple sugar, vanilla extract, and salt and beat on medium speed until mixed. Add the eggs and beat on medium-high speed until the eggs are fully incorporated and a loose dough forms.
Place the dough between two sheets of parchment paper and roll out to 1⁄4-inch thickness. Remove the top parchment sheet. Dip a cookie cutter in a little flour, then cut out shapes, peeling away the excess dough. Gather the excess dough into a ball and reroll it to make more cookies. If the dough starts to dry out or crack when rolled the second time, lightly moisten your hands with water before kneading the scraps to add a little moisture back into the dough. Place the cookies on the prepared baking sheet, spacing them evenly.
Bake for 8 to 10 minutes, until golden around the edges. Cool completely on a wire rack.
Frosting
In the bowl of a stand mixer fitted with the whisk attachment, or using a handheld electric mixer, mix the egg white with the arrowroot powder, maple sugar, cacao butter, and vanilla extract until fully combined. Scrape down the sides and mix again on medium high speed for 30 seconds.
Divide the mixture into small cups and color them as you'd like, using 3 to 4 drops of coloring per cup.
URL to article: https://againstallgrain.com/2017/12/04/paleo-cut-out-christmas-cookies-recipe/
Click here to print.
Copyright © 2014 Against All Grain. All rights reserved.