Danielle Walker's Against All Grain
Instantpot Sesame-Orange Chicken
Posted By Danielle Walker On November 29, 2017 @ 3:25 pm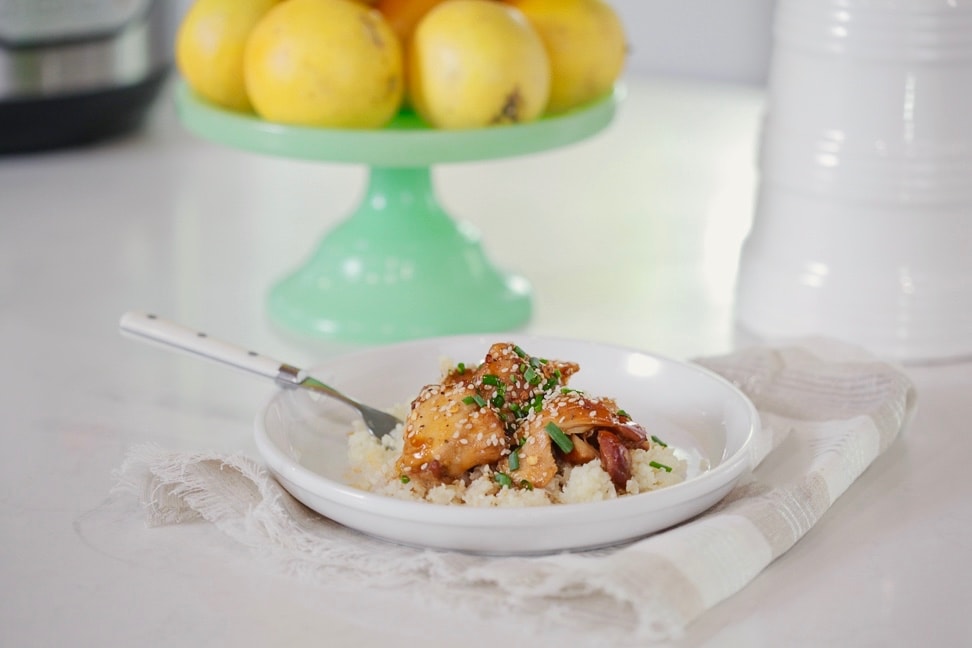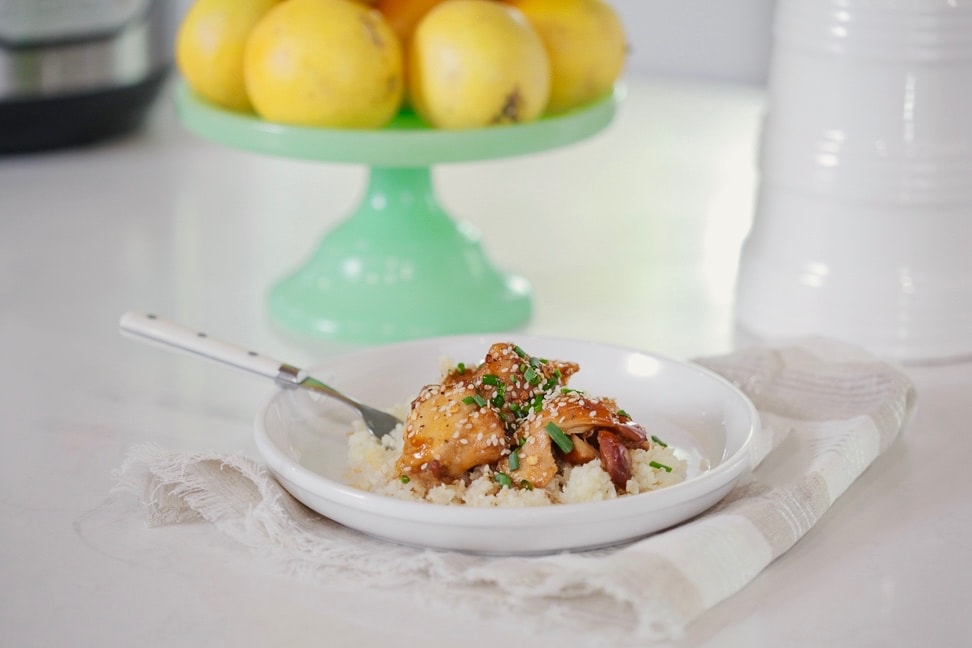 AUTHOR: Danielle Walker - AgainstAllGrain.com
SERVES: 4
Ingredients:
2 pounds boneless, skinless chicken thighs
1/3 cup coconut aminos
1/3 cup honey
zest of 1 orange
2 tablespoons orange juice
2 tablespoons tomato paste
1 tablespoon toasted sesame oil
2 teaspoons minced garlic
1/2 teaspoon ground ginger
3/4 teaspoon sea salt
1/2 teaspoon red pepper flakes
1/2 teaspoon cracked black pepper
2 teaspoon arrowroot powder
2 tablespoons water
Garnish: sesame seeds and chopped green onions
Instructions:
Trim any visible fat from the chicken, then place it in the bowl of an electric pressure cooker. Place the remaining ingredients, except sesame seeds, and toss to coat the chicken. Secure the lid and turn the valve to sealing. Turn the machine to manual high pressure for 10 minutes.
Meanwhile, whisk together 2 tablespoons of water with 2 teaspoons arrowroot powder. Set aside.
Quick release the pressure from the machine and carefully open the lid. Spoon any fat off the top of the sauce then turn the machine to sauté. Pour in the arrowroot slurry, and simmer for 5 to 10 minutes, until thickened.  Use two forks to roughly shred the chicken in the pot. Serve hot, over cauliflower rice if desired.
Garnish with a sprinkle of sesame seeds and green onions.
URL to article: https://againstallgrain.com/2017/11/29/instantpot-orange-sesame-chicken-recipe/
Click here to print.
Copyright © 2014 Against All Grain. All rights reserved.