Danielle Walker's Against All Grain
Strawberry Lemonade Popsicles
Posted By Danielle Walker On July 28, 2017 @ 3:37 pm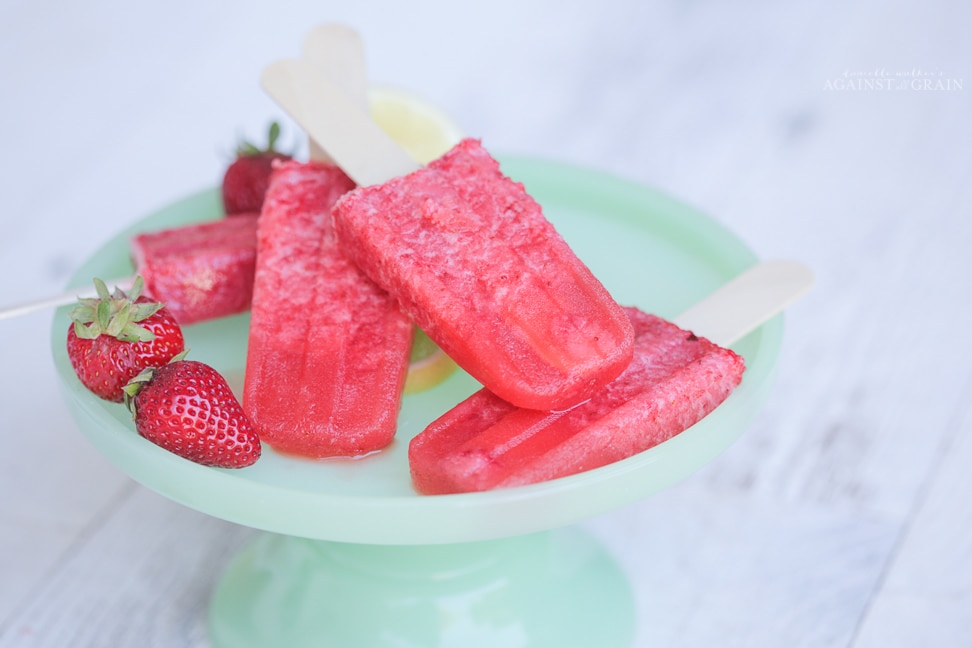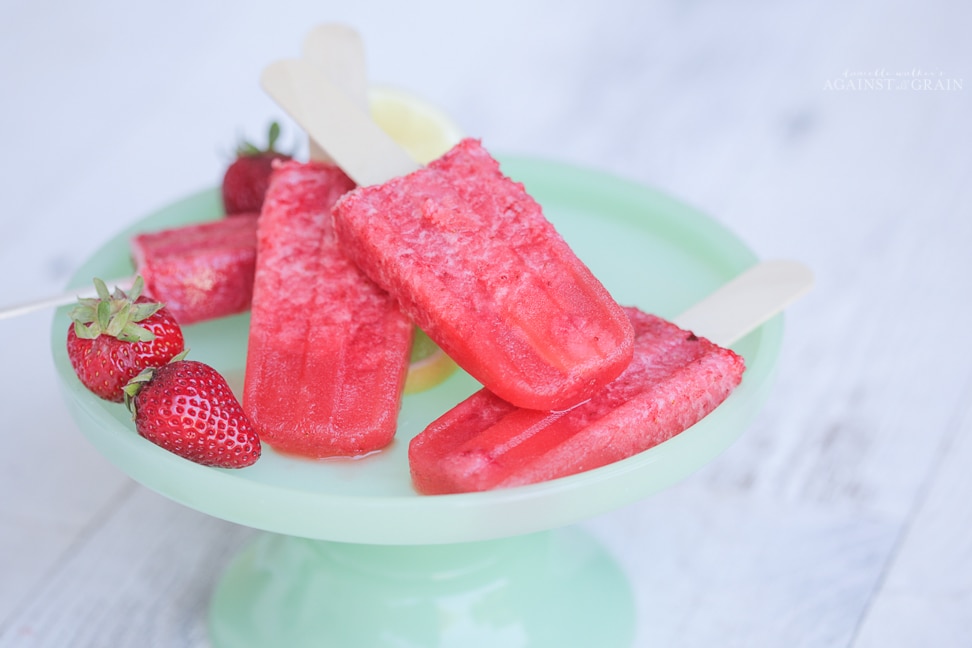 AUTHOR: Danielle Walker - AgainstAllGrain.com
SERVES: 10
Ingredients:
1 pound strawberries, hulled and halved
1/2 cup water
1/4 cup fresh lemon juice
1/4 cup light-colored raw honey
Instructions:
In a blender, combine strawberries, honey, lemon juice, and water. Blend on lowest setting just until combined with small pieces of strawberries still visible, 5 to 10 seconds, depending on blender model.
Divide mixture between popsicle molds and freeze for at least 6 hours.
Run popsicles under warm water to loosen them from the molds before serving.
URL to article: https://againstallgrain.com/2017/07/28/strawberry-lemonade-popsicles-recipe/
Click here to print.
Copyright © 2014 Against All Grain. All rights reserved.