Danielle Walker's Against All Grain
Deviled Eggs
Posted By Danielle Walker On April 13, 2017 @ 4:18 pm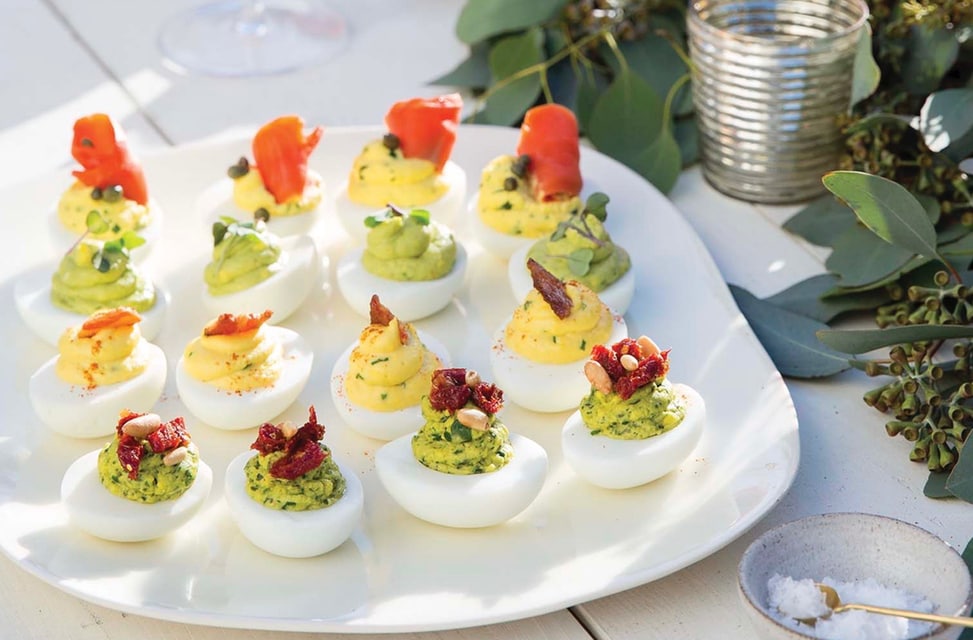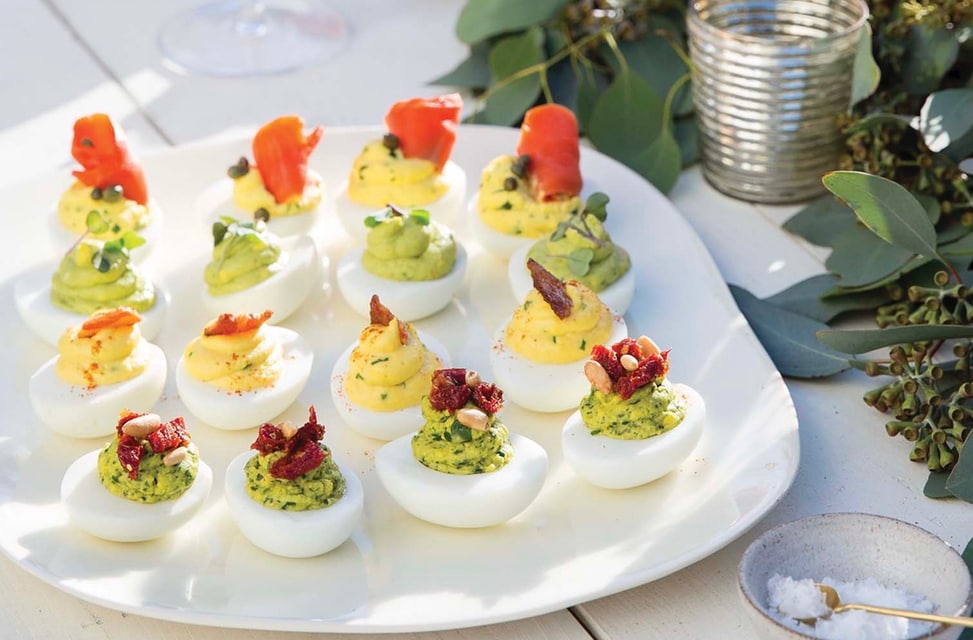 AUTHOR: Danielle Walker - AgainstAllGrain.com
SERVES: 12
Ingredients:
12 large eggs
1⁄3 cup mayonnaise (there's a homemade recipe on page 328 or buy this one)
1⁄4 cup full-fat coconut milk
1 tablespoon finely chopped fresh dill
1 tablespoon finely chopped fresh flat-leaf parsley
3⁄4 teaspoon Dijon mustard
3⁄4 teaspoon finely chopped fresh chives
1⁄2 teaspoon onion powder
1⁄2 teaspoon fine sea salt
3 ounces smoked salmon, thinly sliced, for garnish (check ingredients closely to ensure it's free of sugar and artificial additives)
1 tablespoon capers, for garnish
Instructions:
To prepare the eggs, add 1 1/2 cups water to an electric pressure cooker (I use this Instantpot). Place as many eggs as you can in a single layer to fill the bottom of a steamer basket or on the wire rack that comes with the machine. Depending on the size of your machine, you may need to do these in 2 batches. Secure the lid, and be sure to set the nozzle to pressure. Set the machine to manual for 5 minutes at high pressure. It will take the pressure cooker a few minutes to build to pressure and then the timer will start counting down. Once the timer is done, do a quick pressure release. Place the hot eggs into cool water to halt the cooking process and make them cool enough to handle. Peel immediately, or place them in the fridge if you are making the deviled eggs the next day.
Dry the outsides and slice the eggs in half lengthwise. Put the yolks in a bowl and set aside for the filling. Place the whites on a serving platter, cover with plastic wrap, and refrigerate until ready to fill.
To make the smoked salmon filling, combine the hard-boiled egg yolks, mayonnaise, coconut milk, dill, parsley, mustard, chives, onion powder, and salt in a bowl. Mash the mixture until well combined and smooth. To get it super smooth, use an immersion blender. Spoon the mixture into a large zip-top bag and snip off a hole in the bottom corner. Pipe the mixture into the egg whites and garnish with the smoked salmon and capers.
URL to article: https://againstallgrain.com/2017/04/13/best-deviled-eggs/
Click here to print.
Copyright © 2014 Against All Grain. All rights reserved.