Danielle Walker's Against All Grain
Celebrations Sneak Peak: Creamed Spinach
Posted By Danielle Walker On January 3, 2017 @ 10:21 am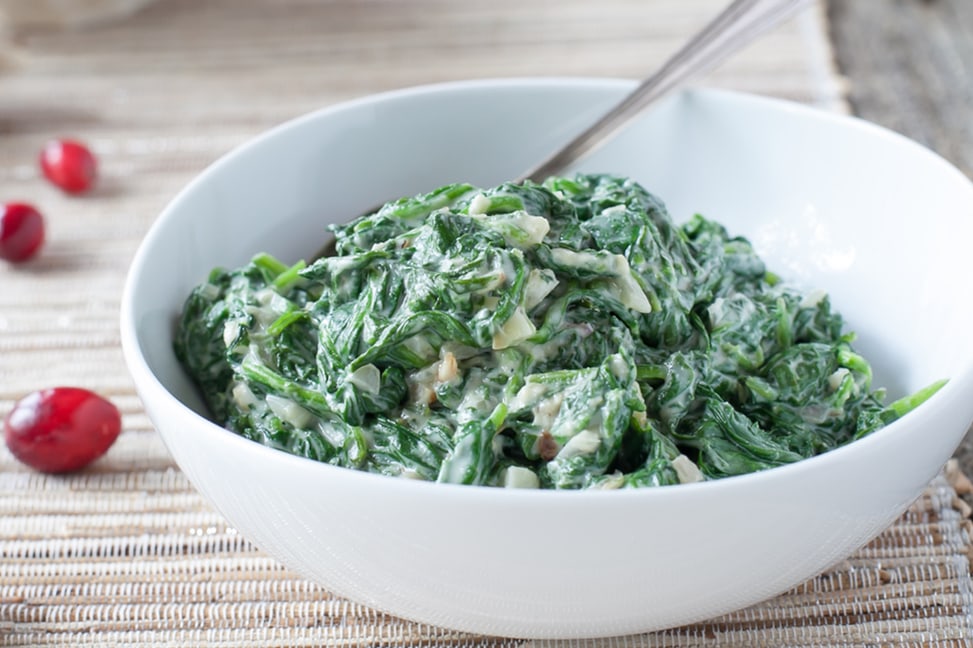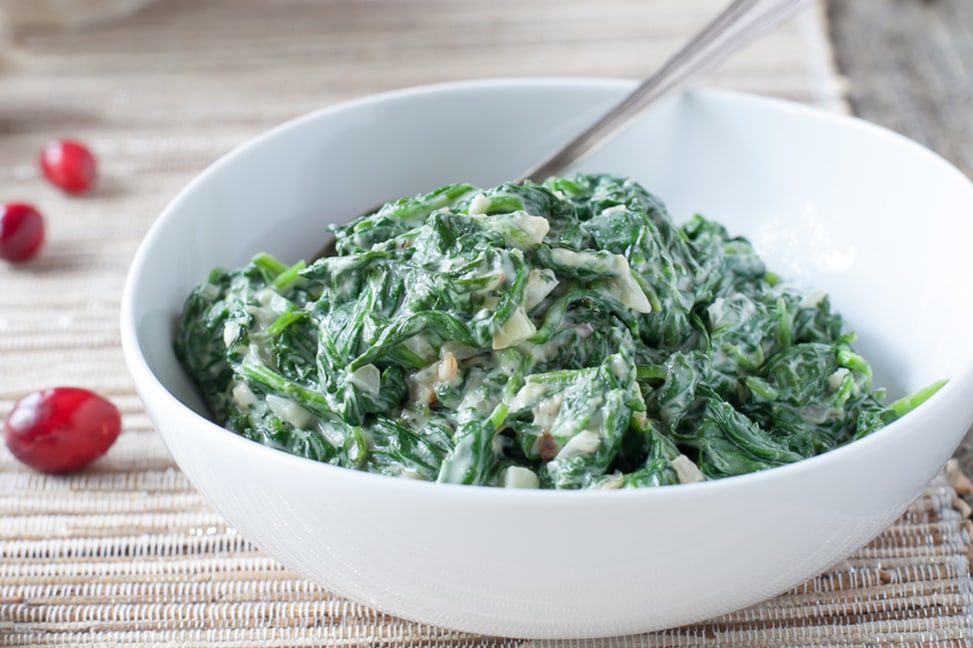 AUTHOR: Danielle Walker - AgainstAllGrain.com
SERVES: 10
Ingredients:
1 cup (about 150g) whole raw cashews
3 pounds spinach, stems trimmed
2 tablespoons ghee, extra-virgin olive oil or grass-fed unsalted butter
1⁄2 yellow onion, minced
4 cloves garlic, minced
1 cup water
1 teaspoon freshly squeezed lemon juice
1 teaspoon apple cider vinegar
1 1⁄2 teaspoons fine sea salt
1⁄4 teaspoon ground nutmeg
Instructions:
Place the cashews in a bowl and cover them with boiling water. Soak for 1 hour.
Bring a large pot of water to a boil and add the spinach. Cook until bright green and wilted, about 2 minutes. Pour the spinach into a colander and apply pressure to the top to remove all of the liquid. Transfer the spinach to a cutting board and coarsely chop it. If there's still a lot of liquid coming out, place a towel over the top and apply pressure to soak up any remaining water.
Heat the ghee in the same pot over medium-high heat. Add the onion and garlic and sauté for 5 minutes. Add the spinach and cook for 5 minutes more.
Meanwhile, drain the cashews and add them to a blender with the water, lemon juice, vinegar, salt, and nutmeg. Blend on high for about 1 minute, until very smooth.
Stir the cashew cream into the spinach mixture, then remove from the heat. Serve immediately.
*make it ahead – This dish can be made up to 3 days in advance and stored in an airtight container in the refrigerator. Return the mixture to a skillet over medium-low heat and stir until heated through.
URL to article: https://againstallgrain.com/2017/01/03/dairy-free-cream-spinach-recipe/
Click here to print.
Copyright © 2014 Against All Grain. All rights reserved.